TNEB TANGEDCO AE Syllabus 2020 for Electrical, Mechanical & Civil is discussed here. Download TNEB Assistant Engineer Syllabus 2020 & Exam Pattern pdf, check TNEB AE Syllabus 2020 along with Exam Date, Call Letter, Selection Process, Exam Centres / Center, Hall Ticket details in below page. Get TNEB TANGEDCO AE Preparation Books & Study Materials for efficient preparation to get qualify in Computer Based Test (CBT) / Online Exam.
TNEB TANGEDCO AE Syllabus 2020
Are you are one among the applicants who are browsing for the Syllabus of TNEB TANGEDCO AE Exam 2020 ? If you say yes, then you don't get panic. You have arrived the right destination. On this page, you can get the detailed TNEB AE Syllabus 2020 . As the authorities of Tamil Nadu Generation and Distribution Corporation Limited decided to conduct the written exam for AE posts, applicants kickstart your preparation. Take the help of the Tamil Nadu GEDCO AE Exam Syllabus 2020 & Test pattern to score good marks in the written examination. Practice all the topics of TANGEDCO Exam Syllabus 2020 to qualify the written test round easily.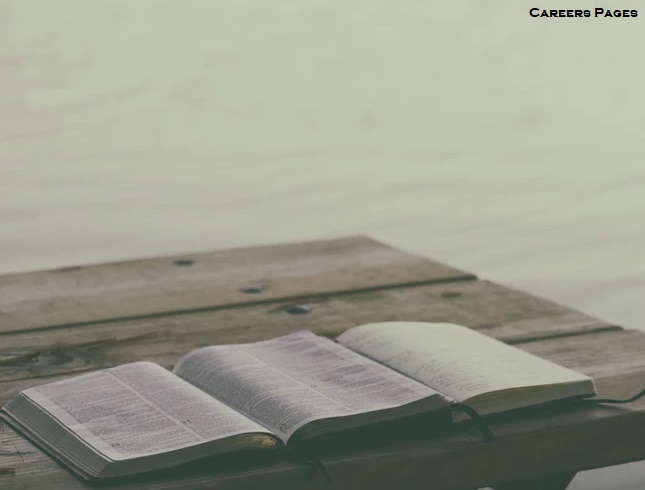 Summary of the TNEB TANGEDCO Assessor Recruitment 2020

Exam Type
Written Exam
Exam Organizer
Tamil Nadu Electricity Board (TNEB) – Tamil Nadu Generation and Distribution Corporation Ltd (TANGEDCO)
Exam Level
Tamil Nadu
Name of the Posts
Assistant Engineer
No of Vacancies
600
Page Details
Syllabus & Exam Pattern
Official Address
https://www.tangedco.gov.in/
TNEB TANGEDCO AE Selection Process
Candidates will be called for the original certificate verification in the ratio of 1:5 as per the rule of reservation (Communal roster) and based on the marks obtained in the Competitive Written Examination.
After satisfactory verification of the certificates, the selection will be made from the eligible candidates purely on the basis of marks obtained in the Competitive Written Examination and as per the rule of reservation (communal roster) and then appointment orders will be issued to the notified vacancies. Applying to the post through online and writing Competitive Written Examination alone will not guarantee for appointment or selection to the post.
Written Examination
Document verification or
Certificate verification
TANGEDCO Assistant Engineer (AE) TNEB Recruitment Summary
Name of Exam – Assistant Engineer (AE)
Board of Organization – Tamil Nadu Generation and Distribution Corporation Limited TANGEDCO
No of Vacancy – 600 Posts
Category –  Syllabus & Exam Pattern
TANGEDCO Assistant Engineer (AE) TNEB Recruitment Qualification Details
Candidates should possess the following qualification
| | |
| --- | --- |
| Name of the Post | Qualification |
| Assistant Engineer (Electrical) | A Bachelor's degree in EEE/ECE/EIE/CSE/IT Engineering OR A pass in AMIE (Sections A and B) under Electrical Engineering Branch |
| Assistant Engineer (Civil) | A bachelor's degree in civil engineering OR A pass in AMIE (Sections A and B) under Civil Engineering Branch |
 Note: The qualification prescribed for this post should have been obtained by passing the required qualification in the order of studies i.e. 10th + HSC/Diploma + U.G. degree (Regular/Part time) as the case may be from any university or Institution, recognized by the University Grants commission or any of the Universities recognized by the Government of Tamil Nadu.
The candidates who have passed U.G. degree through Distance education / Correspondence mode from any university or Institution, recognized by the University Grants commission or any of the Universities recognized by the Government of Tamil Nadu are not eligible for this post.
Knowledge of Tamil
For this purpose, a person will be deemed to possess an adequate knowledge in Tamil in the case of a post for which Educational Qualification prescribed is the minimum general educational Qualification and above he/she must have passed the SSLC/HSC/Degree etc., with Tamil as one of the languages or studied the High school course in Tamil medium and passed the SSLC Public examination in Tamil medium.
Every person appointed to the post whose first language is other than Tamil should pass the Tamil language EXAMINATION conducted by the TNPSC within the period of probation otherwise action as deemed fit will be taken as per Service Regulation amended from time to time.
TNEB TANGEDCO AE Syllabus 2020
Syllabus for TANGEDCO Assistant Engineer (AE)
Engineering Mathematics
Basic Engineering Science
Concerned Discipline
Engineering Mathematics
Numerical Methods
Functions of Complex Variables and Complex Integration
Vector Calculus
Transforms
Applied Probability
Determinants and Matrices
Calculus and Differential Equations
Basic Engineering & Sciences
Applied Mechanics
Physics
Instrumentation
Environmental Pollution
Adsorption
Chromatography
Chemical Kinetics
Spectroscopy
Fuels and Combustion etc
Electrical Engineering
Ohm's law
Kirchoff's law
Synchronous machines
Mechanical Engineering
A.C. circuits
D.C. machines
Electrochemistry
Transformers
Boundary Layer
C program
Computers
Civil Engineering
Fluid Statics and Dynamics
Material Science
Pumps and Turbines
Computer Organisation
Arrays
Pointers
User defined function
Architecture
Chemistry
Electrical Circuits and Fields
Digital Electronics
Control systems
Electrical machines
Power Electronics and Drives
Digital Signal Processing
Power Systems
Computer Control of Processes, Networks
Communication Engineering
Civil Engineering
Structural Engineering
Water Resources Engineering
Environmental Engineering
Transportation Engineering
Soil Mechanics and Foundation Engineering Surveying
WRITTEN EXAMINATION: The question paper for WRITTEN EXAMINATION will be of Objective type in OMR format of Engineering Degree Standard. For Electrical Engineering it will be in English and for Civil it will be in English as well as Tamil.
Exam Types
Part
Subject Name
No of questions
Marks
Durations

Written Test (Objective)
1
Engineering Mathematics
20
20

2 Hours
2
Basic Engineering Science
20
20
3
Concerned Discipline
60
60
Marks will not be deducted for the questions left unanswered.
There is no change in the syllabi of optional subjects which are available in the website.
To use blue or black ink Ball Point Pen only.
Answer sheet will be invalidated if shaded in Pencil.
The answer sheet will be invalidated if the box for Booklet Series is not shaded and could not be identified even by physical verification of the answer sheet.
Answer sheet answered in a subject other than the subject opted by the candidate in his application/specified in the Hall Ticket will be invalidated.
TANGEDCO Assistant Engineer (AE) TNEB Exam Centre
Exam Centre for TANGEDCO AE Exam
| | | | |
| --- | --- | --- | --- |
| Name of Post | Centre Code | Name of Centre | Centre Code |
| Chennai | 1000 | Erode | 5000 |
| Coimbatore | 2000 | Tiruchirappalli | 6000 |
| Vellore | 3000 | Madurai | 7000 |
| Villupuram | 4000 | Tirunelveli | 8000 |
CERTIFICATE OF PHYSICAL FITNESS
Candidates selected for appointment to the post will be required to produce a certificate of physical fitness from the Medical Officer of rank as stipulated by TANGEDCO. As per G.O.Ms.No.53 Social Welfare & Nutritious Meal Programme Department dated 11.04.2005 Deaf and Orthopedically handicapped persons alone are eligible for 3% reservation of vacancies intended for Differently Abled persons for the post of Assistant Engineer in TANGEDCO.
The Differently Abled persons should produce a copy of certificate of physical fitness specifying the nature of physical handicap and the degree of disability based on the norms laid down, from the Medical Board to the effect that his/her handicap will not render him/her incapable of efficiently discharging the duties attached to the post to which he/she has been selected before appointment when called for by Tamil Nadu Generation and Distribution Corporation. The Differently Abled persons will be eligible for age concession upto ten years over and above the age limit prescribed for this post.
Tips for preparation of written examination
All candidates should give maximum time to their study regularly.
Candidates should make their study time or schedule of the day and accordingly start to preparing i.e. make sure to divide your entire time between all related subjects and prepare accordingly daily.
Candidates requires to maximum use of flow charts and diagram to understand deeply the concern topic.
Candidates must regular practice to solve old year examination papers; with this you will be able to increase your knowledge as well as time accuracy.
Group study is very useful to crack any written examination so we therefore advise to all concern contenders to make a group of eligible and suitable friends and study combindly one or two hour in a day and arise your question before them and explain your answer to others too.
Time breaks is also essential while preparing hard for any written examination so after 2-3 hours study candidates should take a break of 15-20 minutes for mind fresh.
Important Note: Under No circumstances, a candidate should share/mention e-mail ID or Mobile Number to any other person. In case a candidate does not have a valid personal e-mail ID, they should create a new e-mail ID before applying on-line and must maintain that e-mail account till final results are announced.
Facilitation centre for guidance of candidates: In case of any guidance / information / clarification of their applications, candidature, etc. candidates can contact TANGEDCO office in person or over Telephone No.044-28522256 or through e-mail id sporecruit@tnebnet.org on all working days between 10.30 a.m. and 05.00 p.m.
IDENTITY VERIFICATION 
The original certificates/documents of successful candidates will be verified for which dates will be notified after declaration of result. On the basis of written test, the provisionally qualified candidates will be required to produce original certificates of Essential and Desirable Qualifications along with one set of photocopy, duly attested,
The candidate's identity will be verified with respect to his/her details on the call letter and in the Attendance List. If identity of the candidate is in doubt the candidate will not be allowed to appear for the Online Examination.
Certificates and Mark sheets of qualifying examinations.
Aadhar card.
Proof of Educational Qualifications.
Date of Birth Certificate / S.S.C
School Study Certificate
Declaration by the Unemployed (For claiming examination fee exemption)
No Objection Certificate from Employer (if anywhere employed)
Download TANGEDCO AE Last Year Question Papers Pdf
TN GEDCO Assistant Engineer Previous Papers 1
TN GEDCO Assistant Engineer Previous Papers 2
Download TN GEDCO Assistant Engineer Previous Papers 3
TN GEDCO Assistant Engineer Previous Papers 4
TANGEDCO AE Civil Engineering exam
TANGEDCO AE Civil model question paper 1
Download TANGEDCO AE Civil solved model question paper 3
TANGEDCO AE Civil solved model question paper 4
TANGEDCO AE Civil solved model question paper 5
TANGEDCO AE  Electrical Model paper 4
Get TANGEDCO AE Electrical Model Question paper 1
TANGEDCO AE Electrical Model Question paper 2 – solved
How to Download TANGEDCO Assistant Engineer (AE) 2020 TNEB Syllabus & Exam Pattern     
Visit official website.
Find the link and open the page
Enter your registration no or date of birth
Show on your desktop for TANGEDCO