Online transcription work has become one of the more popular jobs in recent years as numerous people look for ways to earn money working remotely. It is a great way to make extra cash as a side hustle but it can also be a decent full-time job if you put in enough time and effort.
Whether you have experience working as an online transcriptionist or are simply curious whether you can do this line of work, there are so many job opportunities available online. You just have to look for the right companies to work with.
This article will feature the TranscribeMe transcription services company, the job opportunities that it offers, the equipment you will be needing for the work, and the pay that awaits you should you successfully become part of its workforce.
Doing Transcription Work
Learn More about TranscribeMe as a Company
The Transcription Process at TranscribeMe
Applying for a Transcriptionist Job at TranscribeMe
Application Requirements for Aspiring Transcriptionists
What a TranscribeMe Transcriptionist Earns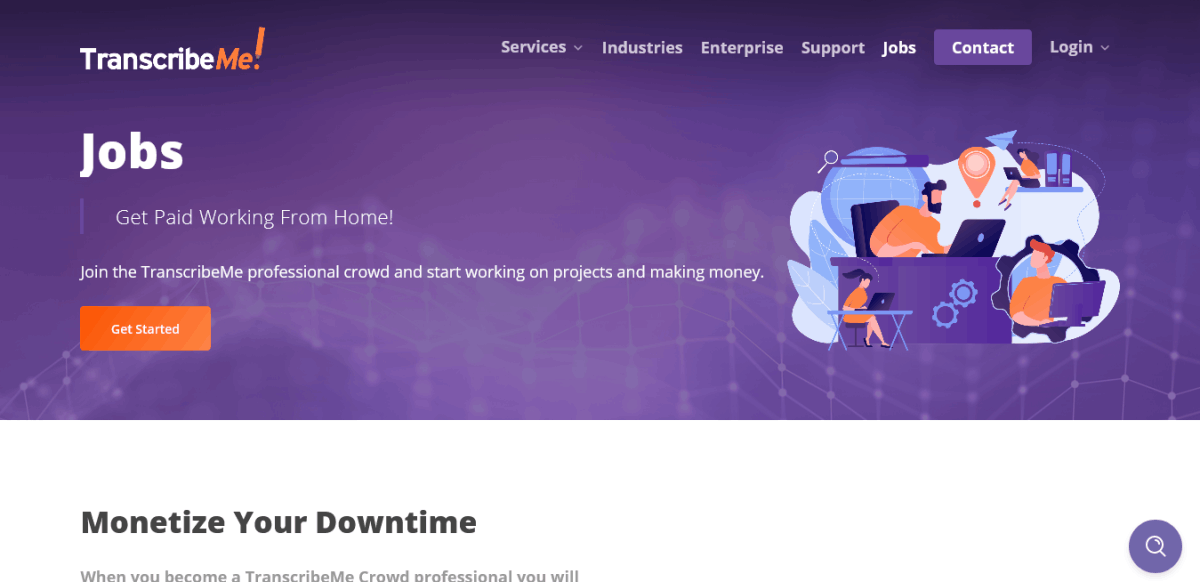 Doing Transcription Work
Transcription involves listening to an audio file and typing out the things that are being said in it. However, while the work is straightforward, it's not as simple as it seems to be.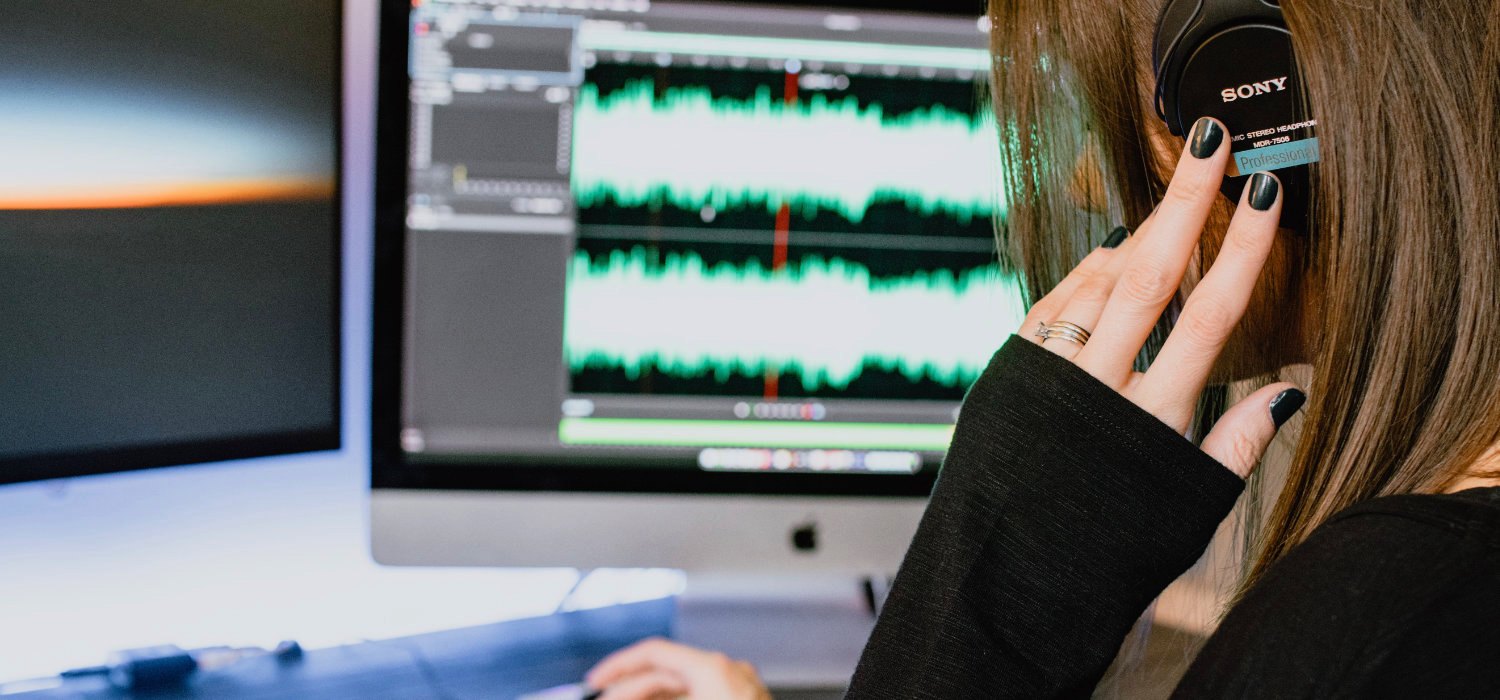 Not all audio files are recorded the same way and audio quality may range from high-definition to extremely poor.
Speakers on the audio file also vary widely as they come from all over the world. Some speakers have heavy accents and mutter while they speak while others enunciate their words clearly.
Cross talk, which refers to people talking over others, could also be challenging to transcribe properly.
Working as a Transcriptionist
While being a transcriptionist is a challenge at times, there are certain perks to doing transcription work. One is the ability to work from home and set your own schedule. Most jobs are output-based so you can work at your own pace.
Another is that it's an industry that can be easily learned and penetrated by newbies. The more you work, the better you become at the job. Most of the time, the job doesn't require high-end equipment or pricey software.
There is also a sense of accomplishment when you do transcription. Some of the files you will be working on may be used in conducting research or may include notes for legal cases and medical purposes.
Learn More about TranscribeMe as a Company
One of the companies that offer home-based transcription work is TranscribeMe. The company developed a platform that enables audio content to be searchable and shareable through speech-to-text conversion.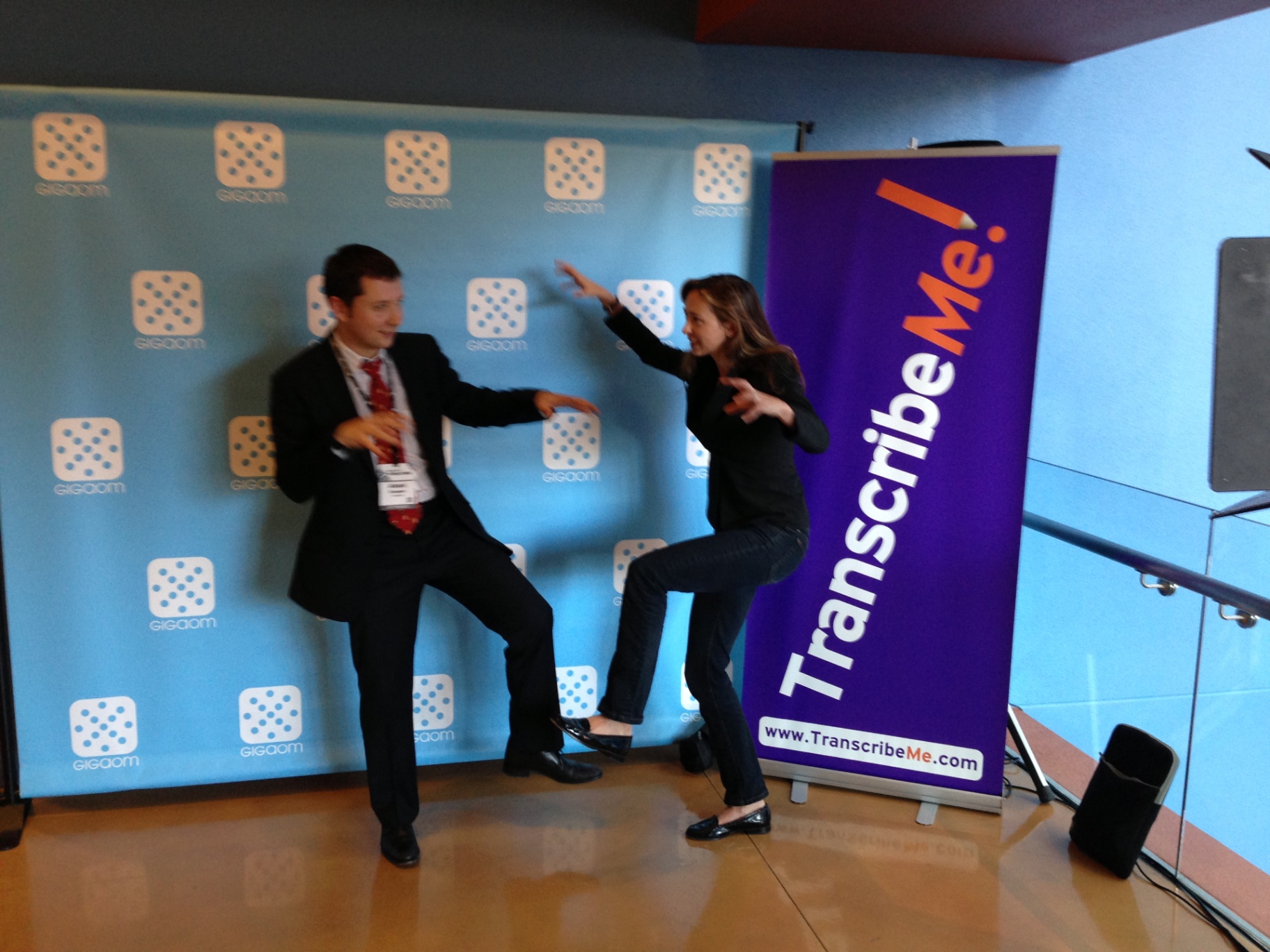 TranscribeMe was founded in September 2011 in Auckland, New Zealand but is now headquartered in San Francisco, California. It still has offices in Auckland, along with another in Singapore.
This transcription service provider is open to hiring not only seasoned transcriptionists but also beginners to be part of its professional crowd.
Services Offered to Clients
TranscribeMe offers data annotation services to clients conducting artificial intelligence and machine learning training. The company can annotate all types of audio, video, text, and image data.
The company also provides transcription and automatic speech recognition (ASR) services. This is where transcriptionists come in. TranscribeMe utilizes different speech-to-text products depending on the client's needs.
TranscribeMe also has professional translators in more than 11 languages to do translation work on a variety of documents or audio files, such as interviews and corporate documents. It also offers AI datasets.
The Transcription Process at TranscribeMe
While there may be other technical processes that are involved, TranscribeMe's transcription process is pretty straightforward. A client will submit an audio or video file that needs to be transcribed to the company.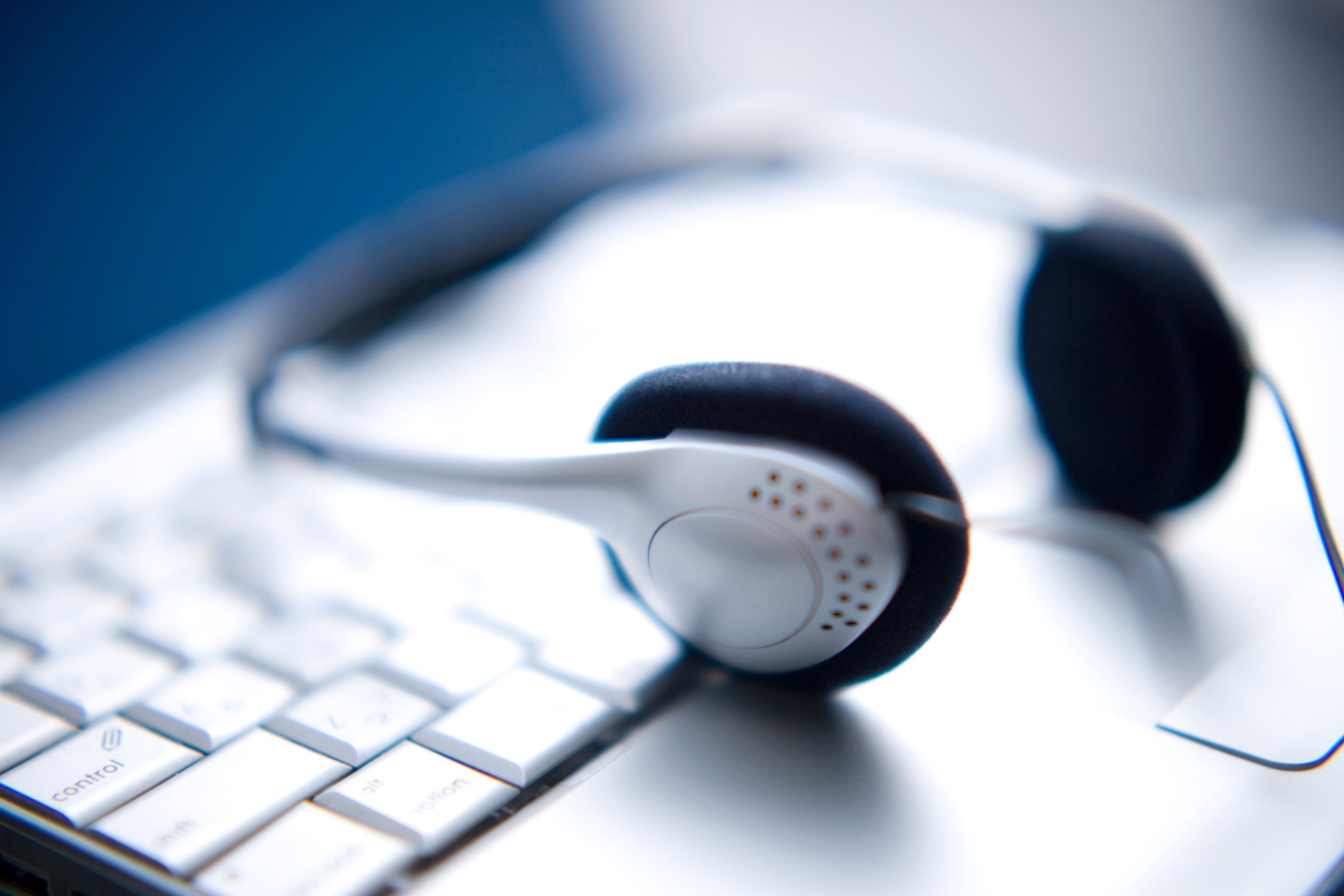 This file will then be cut into sections that may last for a few seconds up to a few minutes. After being separated into smaller files, these are then made available to transcriptionists via TranscribeMe's WorkHub.
Transcriptionists will then be able to select a file they want to work on and then submit completed files through the platform. If site moderators accept their work, they get paid by the company
Quality Assurance and Finishing Touches
Once the separated files are transcribed, they will be collated by the Quality Assurance team and then put back together before editing and making corrections on the transcriptionists' work.
Only up to 30% of one's work will be allowed for corrections by editors. If the submitted transcript goes beyond this percentage in terms of error, it will be rejected and the transcriptionist will receive no pay for it.
The final copy of the transcript will contain timestamps and speaker IDs. The file will undergo a final review before being submitted back to the client.
Applying for a Transcriptionist Job at TranscribeMe
As mentioned earlier, newbies are welcome to apply, and registering and submitting an application does not require any payment. The first step you need to accomplish is to complete the online application form.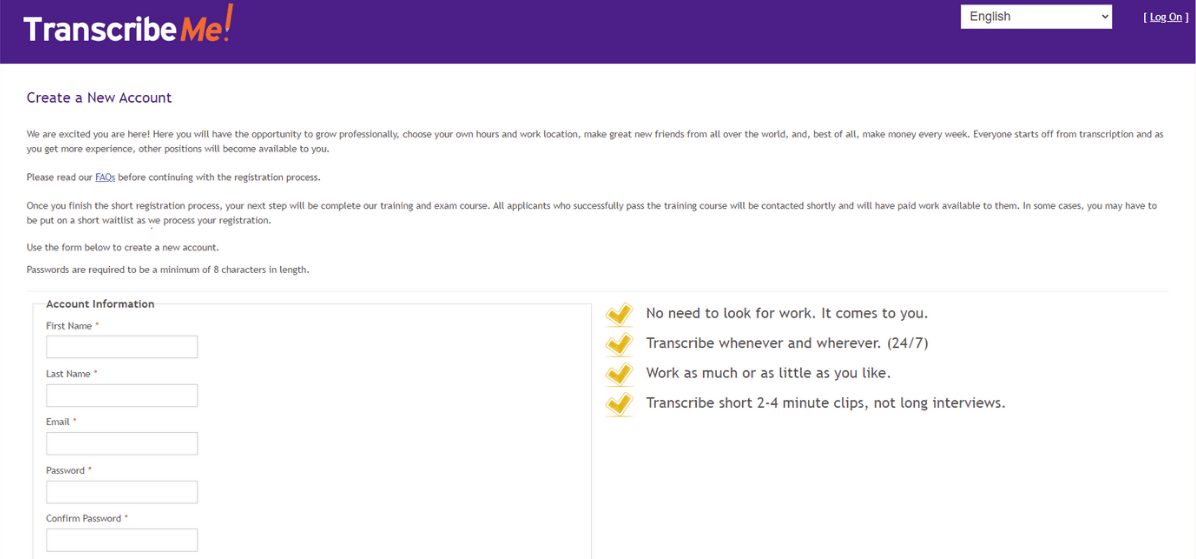 You will be asked to provide your personal and payment information, including your name, email address, country of residence, PayPal account, years of transcription experience, and transcription languages you can do.
After submitting your application, you will receive a confirmation email and after confirming your email, the company will send a link to its online training program.
Online Training Program and Entrance Exam
The online training program involves watching a short video about TranscribeMe that includes a demonstration of how to transcribe audio files using the company's system. You will also gain access to their Style Guide.
After completing the training, the next step in the application process is to take the entrance exam. Applicants will be assessed based on transcription accuracy and adherence to the Style Guide.
You may have to wait for up to 12 business days to know if you passed the entrance exam. You can start working immediately after receiving a confirmation that you have passed.
Application Requirements for Aspiring Transcriptionists
To be able to apply and work at TranscribeMe as a transcriptionist, you only need to comply with a few basic requirements. The first one is that you should be of legal age to work.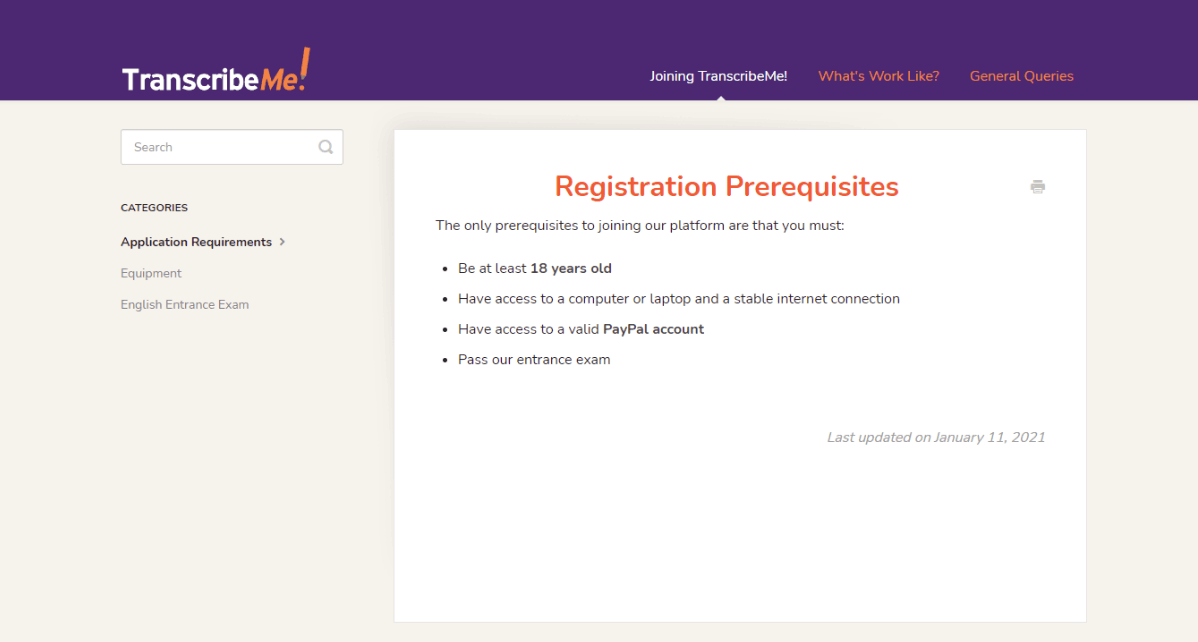 As proof of your age, you will be required to scan your driver's license or ID card.
You should also have a working email. This is because registration to the platform will require one. In order to receive your pay, you should have an active PayPal account.
You should also have access to a PC or laptop and a stable internet connection. Lastly, as discussed earlier, you should be able to pass the company's entrance exam.
Equipment You Need as a Transcriptionist
Unlike other transcription service companies, TranscribeMe's system is relatively accessible so you don't have to purchase any software. The most basic equipment you need is a computer and a stable internet connection.
A set of high-quality headphones, particularly over-the-ear ones, is recommended since you will be dealing with audio files. While you can use your computer's built-in speaker, it would be difficult to transcribe poor-quality audio.
If you can afford to spend some money to increase your comfort and efficiency, you can invest in a transcription foot pedal so you could control playback without the need to stop typing.
What a TranscribeMe Transcriptionist Earns
Unlike other transcription companies which pay their transcriptionists per audio minute, TranscribeMe pays per audio hour at a rate of between $15 to $22.
As expected, beginner general transcriptionists receive a rate of $15 per audio hour while those with specialized backgrounds, such as medical or legal transcription, receive a higher pay rate.
An audio hour should not be confused with an actual hour. An hour of audio can typically take between three to four hours to transcribe.
Computing Your Possible Earning
So, if you have a 60-minute audio file and it took you four hours to finish transcribing it, your actual pay rate is $5 per hour. If you can lower the transcription time, this rate will be much higher.
While speed is important to make you more efficient as a transcriptionist, accuracy is also as important. This is why some may find it frustrating when they get poor-quality audio to work on.
The amount of money you can make as a transcriptionist with TranscribeMe really depends on your work efficiency. The faster and more accurate you become, the higher earnings you can possibly get.
The Bottom Line
TranscribeMe offers a great way for seasoned transcriptionists and beginners to earn extra money or even establish a full-time career in the transcription industry. The company's online training and style guide allow you to prepare well before taking the entrance exam.
If you have great hearing and writing skills, a transcription career with TranscribeMe is a great option to take, especially if you are just starting out. For more information, you may visit the company's jobs page and find out more about this earning opportunity.