Online learning platforms have been on the rise in the past years but the global pandemic definitely gave a boost to the adoption of e-learning. Even before the pandemic, e-learning was an option but it wasn't as popular back then.
The closure of campuses prompted schools to transition to online learning quickly. As a result, some students had difficulty keeping up with lessons and teachers were often not able to observe their progress first-hand.
A solution to this problem is to get these students online tutors who can give them more attention and personalized feedback. Tutor.com is a service provider that connects tutors and students and it's looking to hire more online tutors to keep up with the demand.
Tutor.com – Providing Online Learning Solutions
A Look at Online Tutoring Jobs at Tutor.com
Determining which Subjects to Teach
Flexible Schedule that Tutors Enjoy
Qualifications Needed to Become a Tutor for Tutor.com
Technology Requirements for a Tutor
Applying as a Tutor at Tutor.com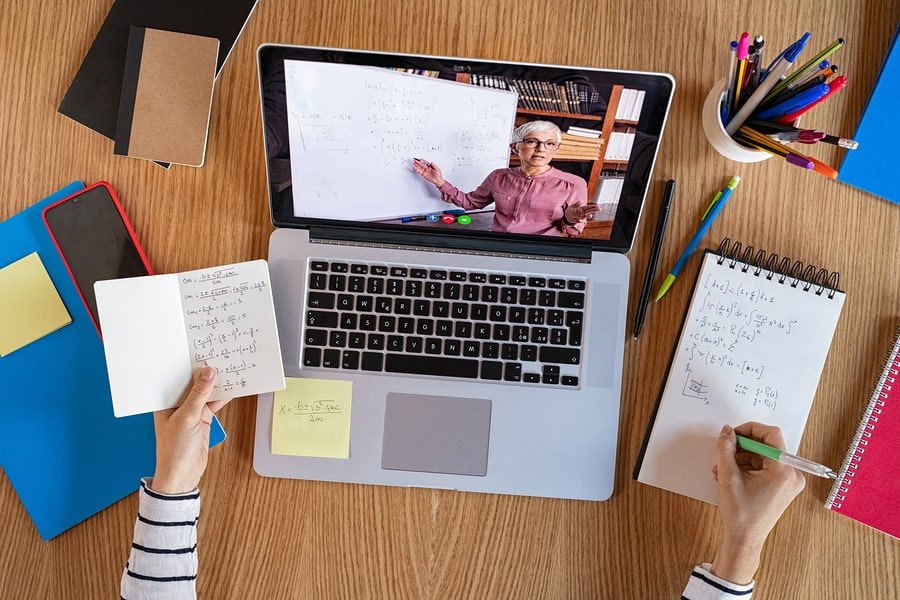 Tutor.com – Providing Online Learning Solutions
Tutor.com is a company that offers one-to-one learning solutions for students of K-12 schools, colleges, and universities. It also provides its services through public and state libraries, as well as companies for employee benefits and development.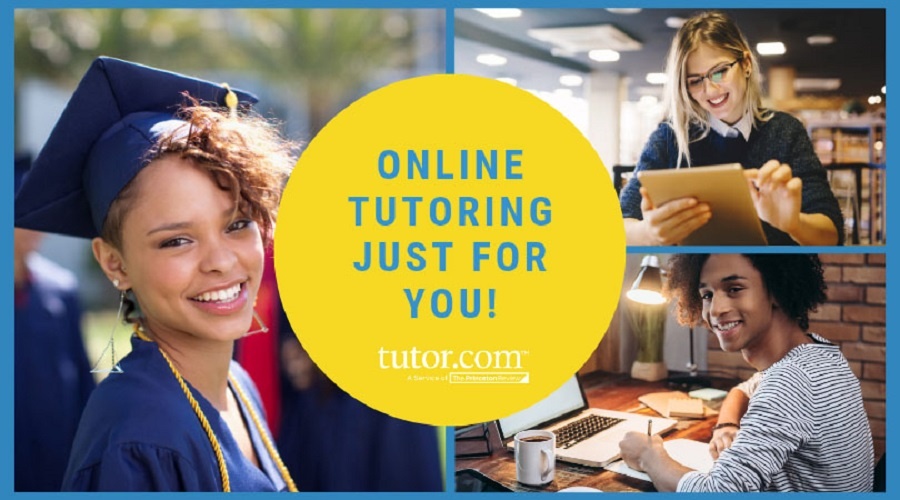 It employs expert tutors and connects them with students online. Its services cover over 200 academic subjects and test preparation areas and facilitate a learning environment that is both engaging and uplifting.
To fulfill its core philosophy of addressing learner needs right away through experienced experts, Tutor.com experts are available online 24/7 to help students.
A Brief History of Tutor.com
The company was founded in 1998 by a small group of education and tech professionals based on the idea of using the internet to build a connection between students and tutors from anywhere, at any time.
It began with around a hundred tutors and became one of the first interactive classrooms online. Tutor.com became incorporated in 2000 when it also started partnerships with public libraries.
The company was able to acquire test preparation firm The Princeton Review to offer test preparation services on its platform. It has since further expanded its services, including its Shared Staffing Classroom and Tutor.com Meeting Spaces.
A Look at Online Tutoring Jobs at Tutor.com
Now that you have an idea of what the company is and what it does, you might consider becoming part of its network of online tutors and teaching students ranging from kindergarten to adult learners.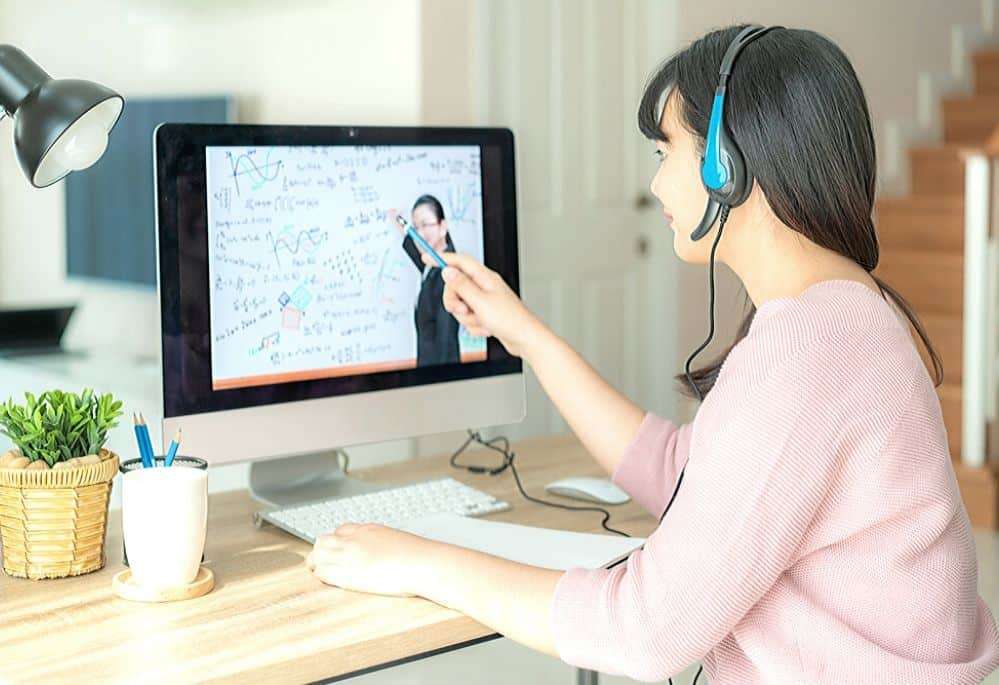 It is not just teachers and retired teachers that can become online tutors on the platform. College and graduate students, as well as math, science, and computer science professionals, may also qualify as part-time remote tutors.
Because Tutor.com provides comprehensive learning solutions to clients, you will be able to teach a wide range of subjects, from traditional math, science, and writing topics to computer software, business, and test preparation.
Duties and Responsibilities of an Online Tutor
Online tutors are tasked with connecting online with students, providing help with homework, and tutoring students in subjects they're considered an expert in. They are expected to provide guidance on topics brought up by students during sessions.
Aside from teaching, online tutors should encourage their students to actively engage in activities that will improve their understanding of the topics. Building students' confidence in their learning ability is also important.
Since sessions are online, tutors are expected to use various online tools to supplement their teachings, such as interactive whiteboards, chats and voice chats, and application sharing.
Determining which Subjects to Teach
As a tutor for Tutor.com, you will need to be an expert in a particular subject in order to qualify to teach it. The most high-demand subjects on the platform include calculus, physics, chemistry, economics, and research methods.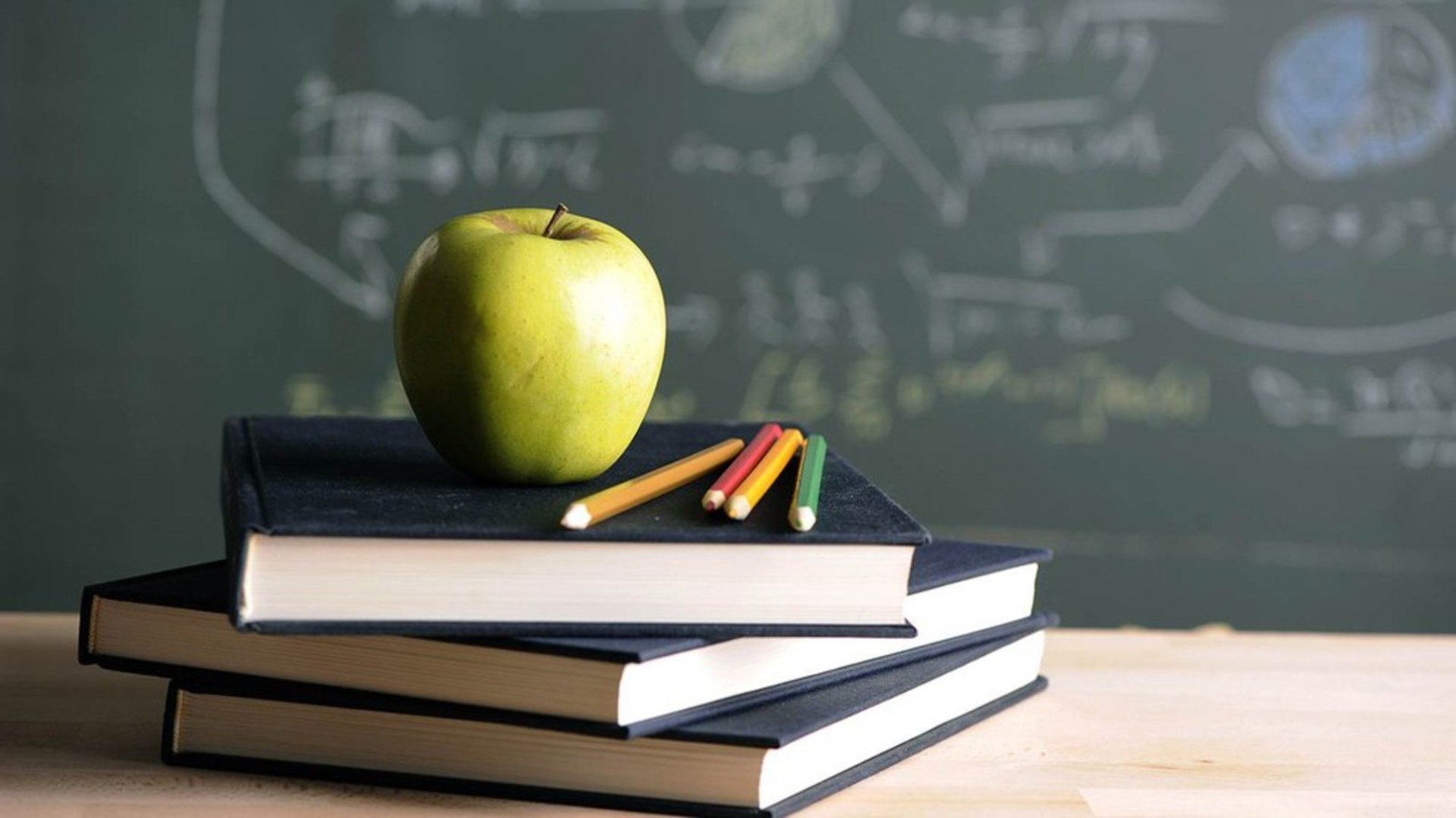 To determine which subjects your skills measure up to, the company has created a concept list for you to refer to. For example, with calculus, you should be able to calculate the limits of functions, compute derivatives, and understand integrals.
The tutor application portal also has a competency exam that determines whether you are qualified to tutor these subjects.
Tutor Earnings
Tutors receive payment based on a set hourly rate depending on the subjects they tutor. Those determined to render high-quality tutoring may receive incentives from the company.
Unlike private tutoring where clients may delay payments, tutors at Tutor.com get paid on a set schedule and receive their payments directly from the company.
Once you've qualified as a tutor, more information about the pay structure will be provided to you.
Flexible Schedule that Tutors Enjoy
According to Tutor.com, 90% of its tutors are satisfied working with the company. One of the main reasons is the flexible and convenient schedule it offers, which they can accomplish from their homes, dorm, or anywhere with high-speed internet.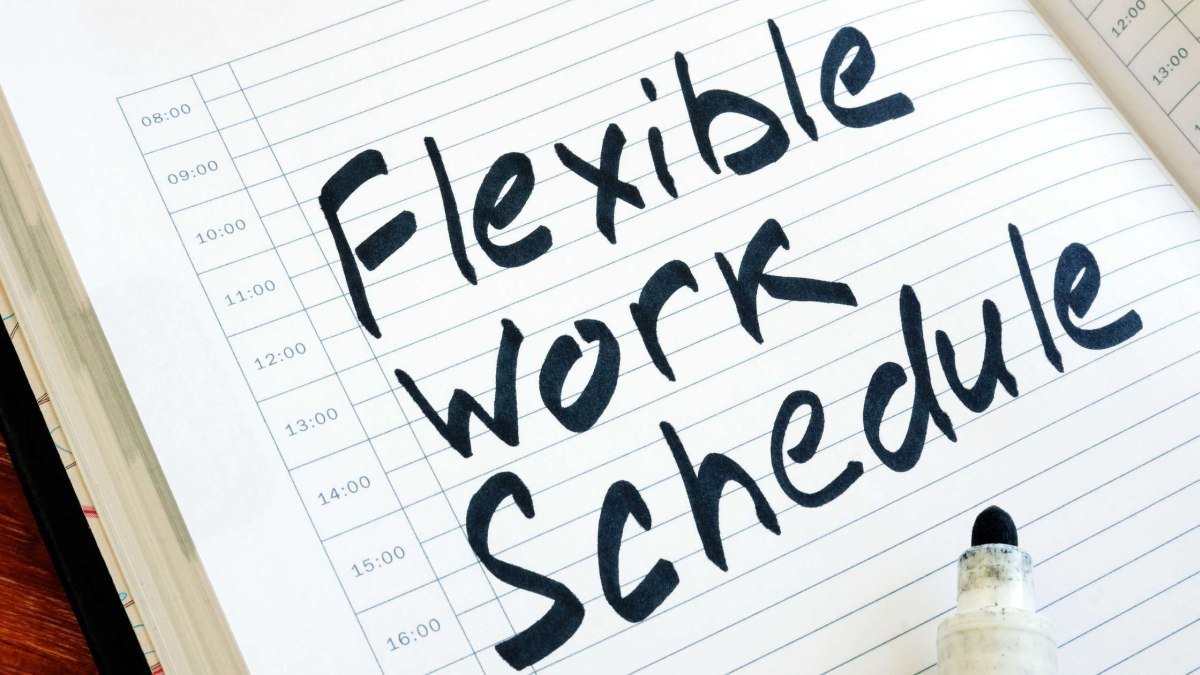 Since the service is available 24 hours a day, 7 days a week, tutors may create their own schedule based on what works best for them. They can teach for as few as five hours to as many as 29 hours a week.
Tutors may change their scheduled hours weekly depending on their needs. If they have spare time, they can also pick up unscheduled tutoring sessions.
Other Perks Provided by the Company
The platform connects tutors with clients so they don't have to find clients on their own. It also has its own payment system so there's no need for tutors to track down payments themselves.
To help new and inexperienced tutors, Tutor.com has a unique mentoring system and tutor resource center where they can get advice from experienced tutors and make use of manuals, worksheets, and videos.
Last but not least, being a tutor is work that makes a difference in the lives of thousands of students at all levels. These students greatly appreciate the guidance tutors provide in each of their areas of expertise.
Qualifications Needed to Become a Tutor for Tutor.com
If you're already convinced that becoming a tutor for the platform is your calling, you may want to check the criteria set by the company to determine if you're qualified to become one.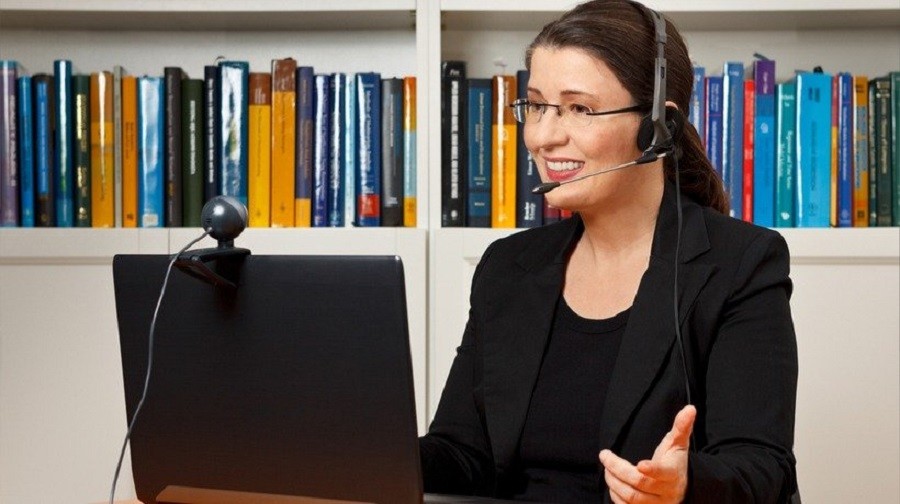 Applicants should currently reside in the US and have a valid Social Security Number. They should also be eligible to work in the country and be available to teach for at least five hours a week.
You should be an expert in the subject you want to teach, have strong oral and written communication skills, and be fluent in the English language. If you're a college student, you should be a sophomore or higher at an accredited university.
Required Tutoring Hours
Once hired, Tutor.com will allow you to create your own flexible schedule that can be changed on a weekly basis if needed. Your availability should be set for scheduled appointments with clients.
You can even log on during your unscheduled hours and take on available tutoring sessions.
Technology Requirements for a Tutor
Since tutors work online, there are certain computer specifications that need to be satisfied in order for the system to work properly. Your computer must be at least Windows 7 and has a RAM of at least 4.0 GB or higher.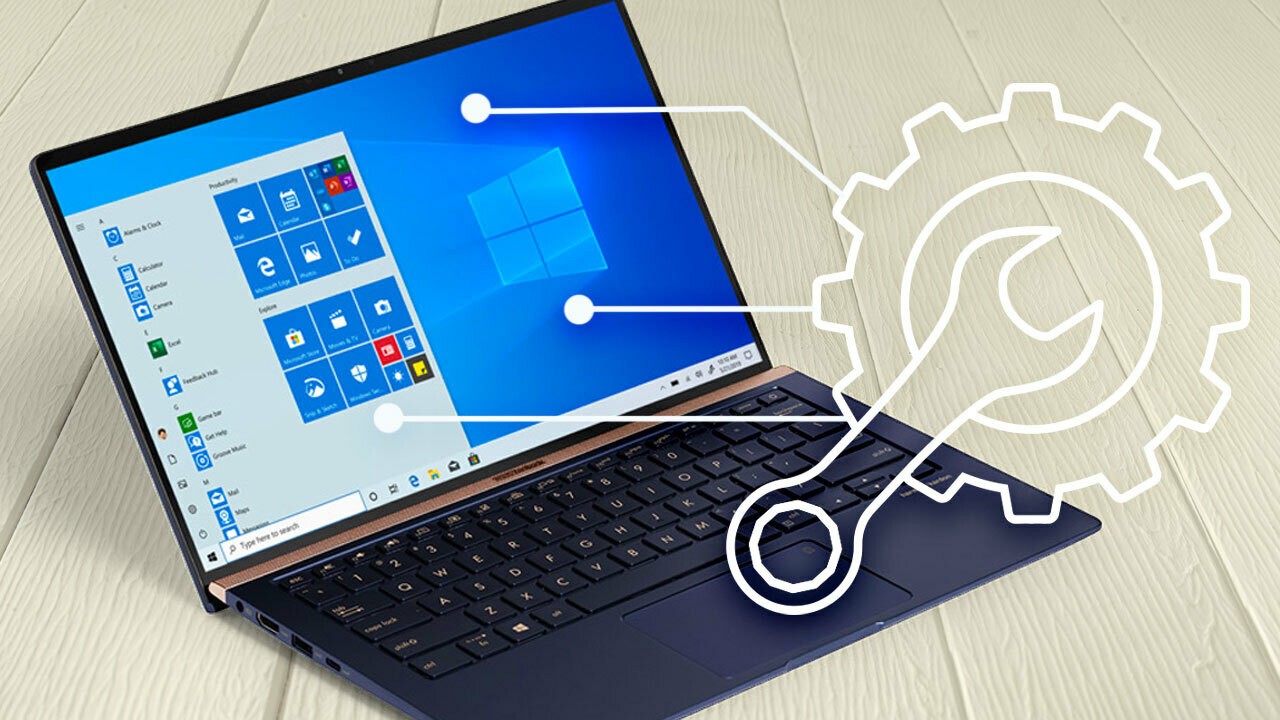 The recommended CPU should run at 2.4 GHz but the minimum requirement is 1.8 GHz. Only terrestrial Internet services, such as cable, DSL, and fiber, are accepted and not satellite Internet or mobile data.
The Internet connection should have a download speed of at least 15 Mbps and an upload speed of 5 Mbps. However, the recommended speeds are 20 Mbps download and 10 Mbps upload.
Other Technical Specifications
Your computer must also have Microsoft Office or any equivalent software that can open and edit .docx, .xlsx, and .pptx files. The minimum display resolution is at least 1280 x 720px but the recommended is 1920 x 1080px.
Aside from the computer, you will also need certain peripherals such as a headset or speaker and microphone to use the Voice feature. A webcam or integrated camera is also needed to use the Video feature.
If you're using a Mac computer, you will need to run Microsoft Windows through a multi-boot system or use an emulated environment. You will also need to run the required software for Windows.
Applying as a Tutor at Tutor.com
To apply as a tutor on the platform, click on the Become a Tutor menu on the home page of the Tutor.com website. It will take you to the Online Tutoring Jobs page where you will find a Start Your Application button.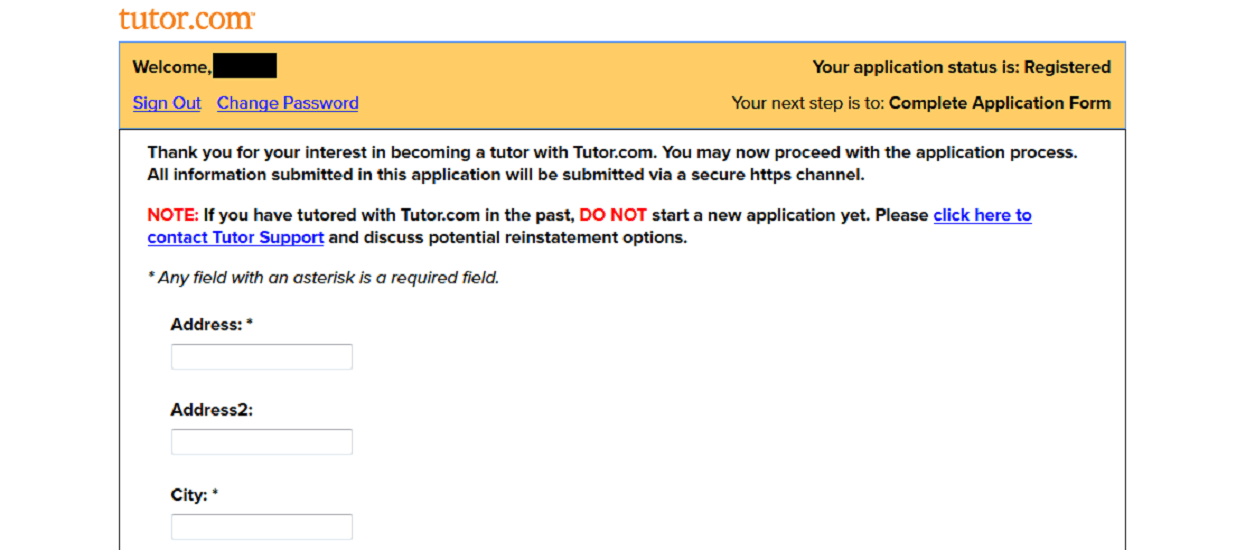 Clicking on this button will redirect you to a login page where returning users may log in to their accounts and new users can create an account. Choosing Create Account will take you to an online form that you need to fill out.
You will be required to provide your email address, first name, and last name. You will also need to assign a password with at least six characters, which you will use to log into the system.
The Application Process
The entire tutor application process is simple and easy to understand. After submitting your application form, you will then be asked to take a subject exam, which will depend on the subject you've indicated as your expertise.
If you pass this step, you will then be scheduled for an interview. Once you're hired, you will be asked to establish your profile and submit your tax ID. After that, you are set to start tutoring.
Conclusion
Tutor.com is a great way to earn both as a college student and as a professional. The flexible schedule allows even those who have full-time jobs and schoolwork to open up their schedule to earn as a part-time tutor on the platform.
It's also a great outlet for people who are passionate about teaching and sharing their knowledge without having to work full-time in the academe.