In the past, some parents used to tell their children to study hard and get good grades so they can work for a big company and earn a big salary. This mindset is not uncommon as working with big, established firms was considered a success before.
With recent technological advancements, there are a number of companies that started small but became top firms globally in just a few years. Most of these firms began as startups and working at these firms can be rewarding.
This article will focus on Startupers.com, a job board dedicated to startup companies. If you're a job seeker, you may want to look at some of the opportunities available on this platform and consider establishing a career with a startup.
About Startups and How They Work
Things to Know Before Working for a Startup
Understanding the Startupers Job Board
How to Use the Startupers Job Board to Look for Work
More Information Provided in the Job Page
Submitting an Application for a Job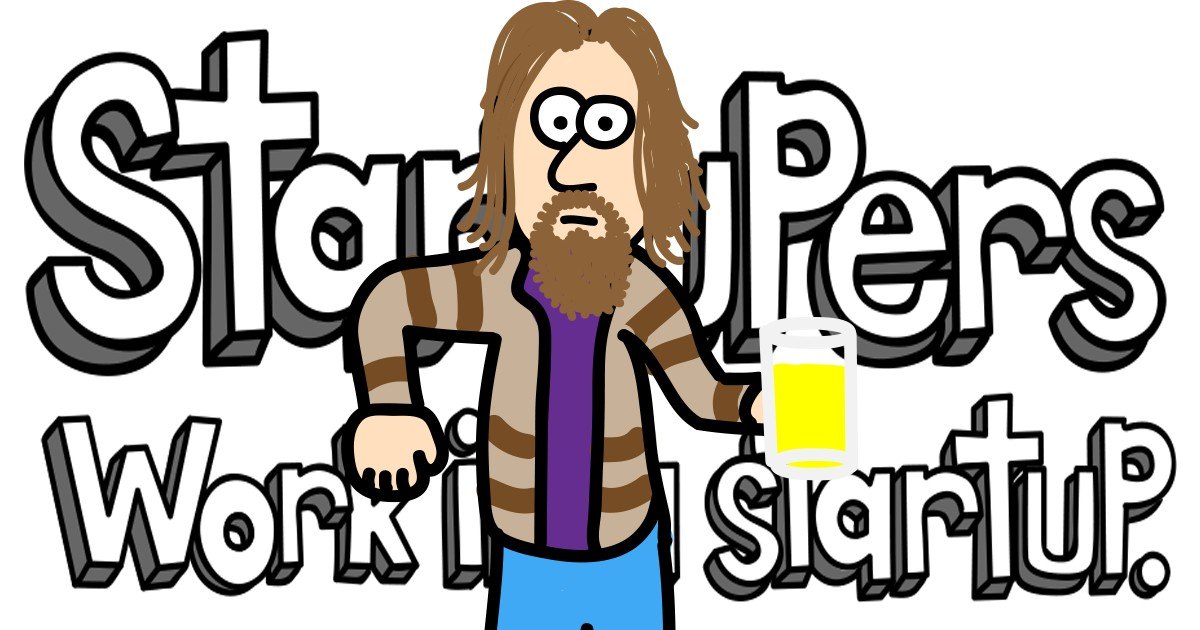 About Startups and How They Work
Investopedia defines a startup as a company that's currently in its first stages of operation. Startups are typically founded by one or a few people based on a concept or idea about a product or service that could address a problem and will have a demand.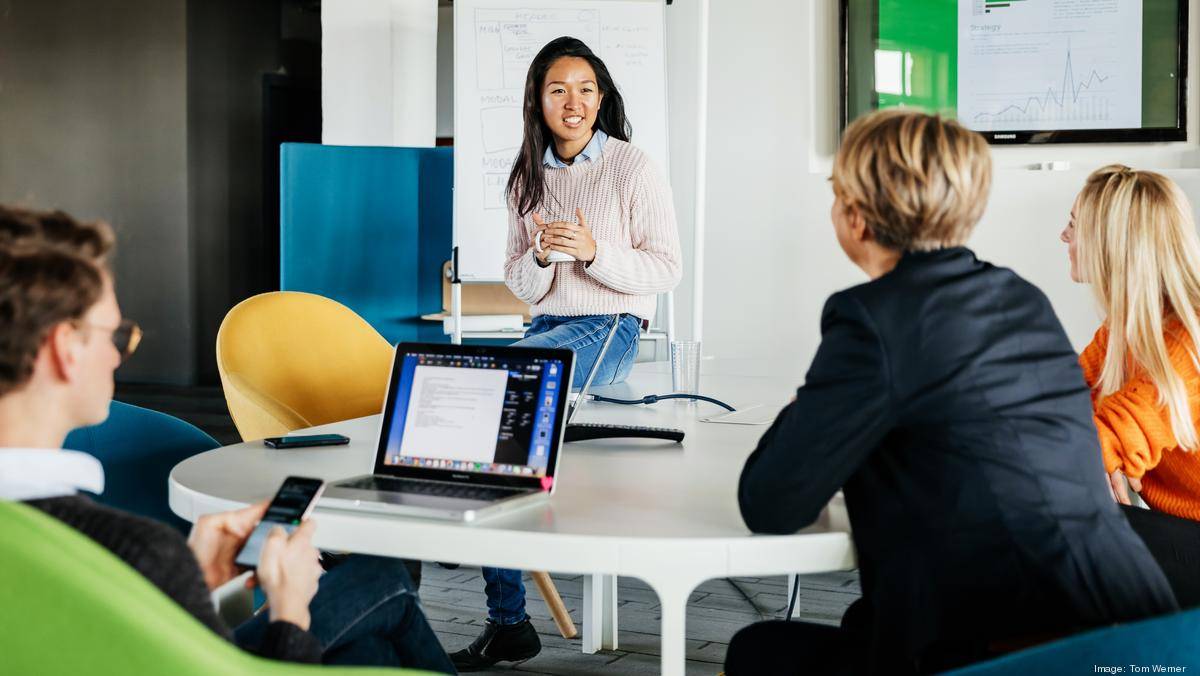 Since they are at an early stage, these companies are usually self-funded through families and friends or seek funding via venture capitalists, crowdfunding, and loans. They also usually have fewer than 50 employees.
Startups are also focused on growth since they are in their early stages. Most of them were also established based on something that has never been done before and are aiming to change the world.
Examining Company Culture at Startups
If you have worked for a large, established company before, you may find the company culture at a startup very different. Since a startup focuses on growth and developing a product or service, its culture leans more toward creativity and innovation.
Unlike established firms that already have well-defined structures and processes that you only need to follow, startups tend to make changes more frequently, from job titles to project plans.
Also, startups often follow a philosophy encouraging the asking of questions and sharing ideas. You may even find a founder or CEO directly talking with employees to ask their thoughts and ideas about a certain project.
Things to Know Before Working for a Startup
Since startups usually have fewer employees compared with more established firms, it means that working at a startup will typically mean a heavier workload. The need to keep up and capitalize on trends also adds to the responsibilities.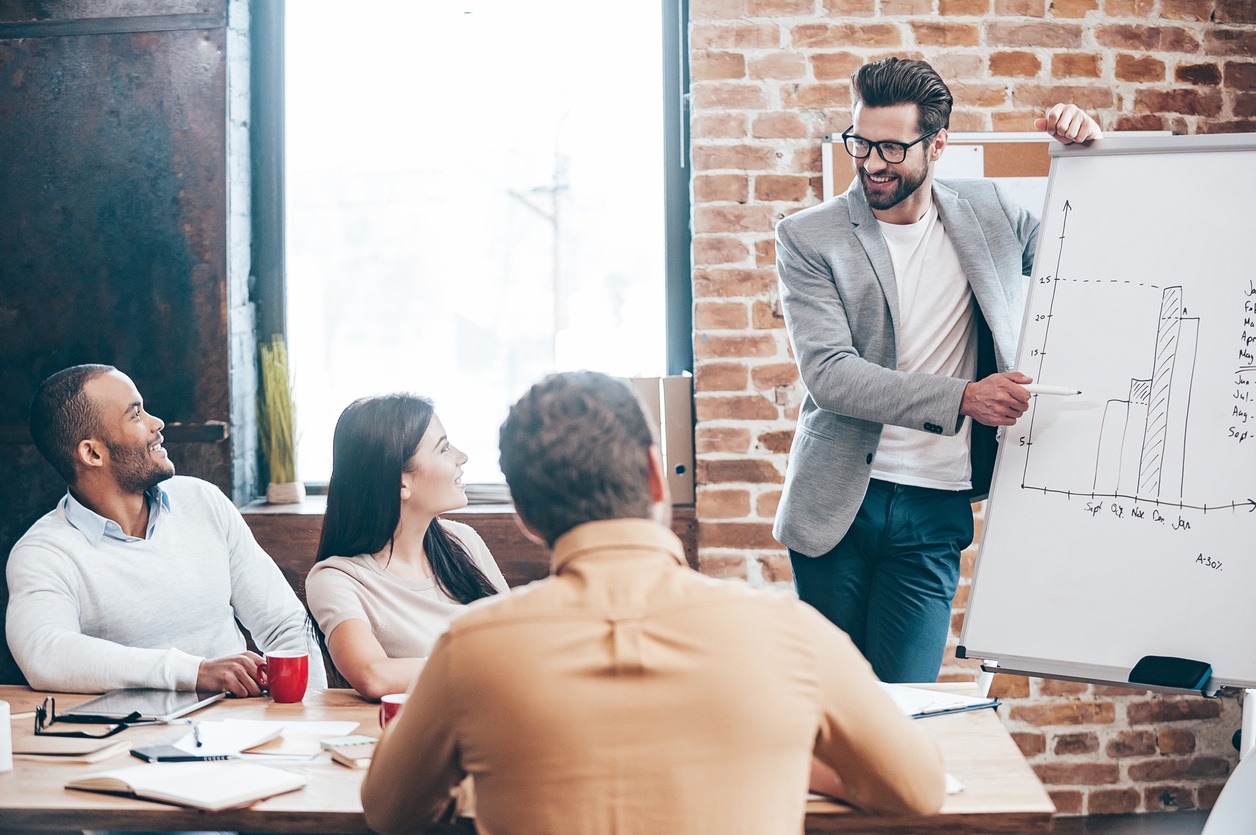 While the workload is higher, pay may be lower at startups because they have tighter budgets, especially in the beginning. However, your contributions will be highly valued and will directly affect the success of the company.
Thus, you will gain a ton of experience since you'll be able to witness how a company was built from scratch. You'll also get exposed to business areas and acquire skills that you wouldn't normally get in a more established company.
Other Things to Consider Before Applying to a Startup
Although work hours can be long at startups, most of them offer some sort of flexibility. Some allow employees to choose their own work schedule while others provide remote work options.
Working at big companies typically goes hand in hand with competition amongst colleagues to get a raise or a promotion. Meanwhile, at startups, teammates tend to be less competitive and more supportive of each other.
In terms of job security, working at startups offers no guarantee because they may successfully achieve their goals and be the next Facebook or they may also fail and you will lose your job. Regardless of the result, you will surely gain a lot of experience.
Understanding the Startupers Job Board
The website Startupers describes itself as a secret job board for startup companies where potential candidates may apply. Tech firms and startups are free to post their employment opportunities on the site.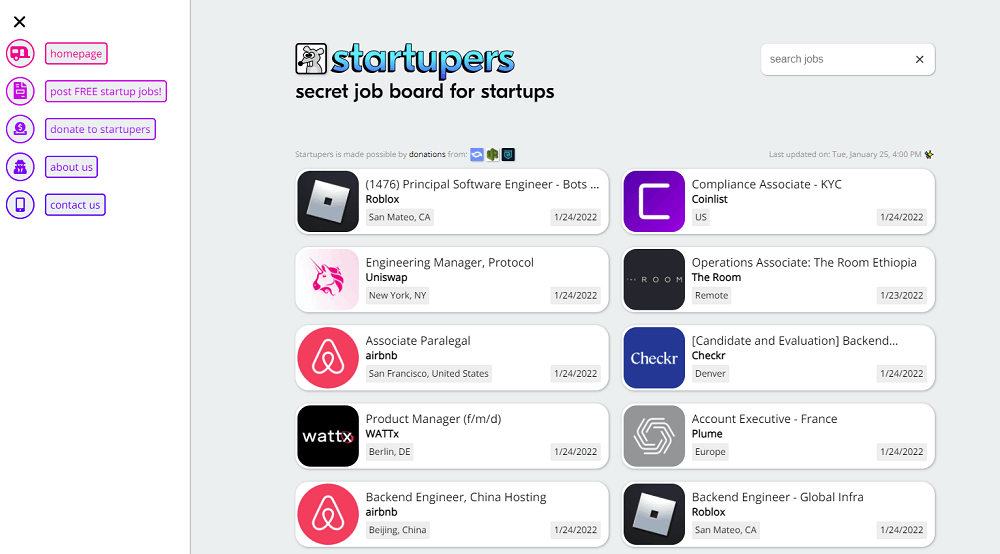 Unlike most job boards, job seekers are not required to create an account with the website to be able to use it to apply to vacancies. This is the same with employers looking to post jobs that they need to fill in.
Job posts on the site range from remote and freelance work to full-time employment. While it considers itself as a secret job board, it is actually used by reputable companies such as Airbnb, Coinbase, and DocuSign.
Other Things to Note About Startupers
The website was founded in May 2006 by web developer Craig Tockman, who also serves as the senior user interface engineer at DocuSign. Startupers is based in San Francisco, California.
The company does not charge job seekers to use the website to look for work or employers to post their vacancies. Users may, however, donate via PayPal or become a sponsor by joining their Patreon.
Those who want to contact Startupers may send an email to team@startupers.com or call 415-350-1044.
How to Use the Startupers Job Board to Look for Work
The Startupers job board's design is simple and easy to use if you're a job seeker. From the homepage, you can already find a lot of job vacancies posted by startups and tech firms.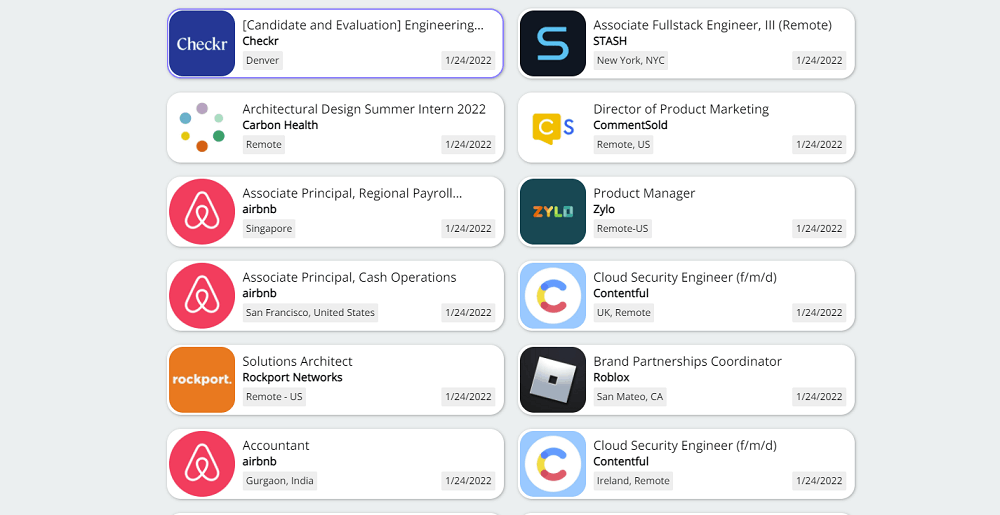 The list of available jobs is arranged by the date of posting, with the most recent ones appearing at the top of the list. The entries are arranged in two columns and you can browse through them from top to bottom.
On the upper right corner of the screen, there is a search bar that you can use to come up with specific results. Just above the entries, there's a statement specifying when the list was last updated.
Details on the Job Entries
As you browse through the listed vacancies, you will find a few details about the jobs. The entries are headlined by the name of the position that needs to be filled, which will immediately let you know if it's for you.
They also bear the logo and the name of the company that posted the work opportunity. On the lower-left corner, there's the work location while on the other side you can find the date the vacancy was posted.
To find out more about a certain job post, simply click on the entry and it will redirect you to a page where all the other details of the job are provided.
More Information Provided in the Job Page
Once you're on a particular job page, you will find a lot more information about the vacancy that you're interested in. On the page, you will again see the logo and the name of the hiring company on top and an image related to the company.
Of course, it also contains the position, the work location, and the date the job was posted. However, it also includes a lengthy discussion about the duties and responsibilities that the job requires, from daily activities to reports.
The page also enumerates the required skills, educational attainment, and work experience for that particular vacancy. This means that you can check if you're qualified first before continuing to apply.
Other Important Things to Take Note Of
Sometimes, companies include information about employee benefits and other perks that you may enjoy if you get hired. These include medical and dental insurance, advancement opportunities, and paid time off.
Other job posts include a brief discussion about the company, as well as its products and services. Some even talk about their company culture, including their commitment to things like diversity and equality.
On the right side of the screen, you will find links to the company website and Twitter account, along with a list of other vacancies at the company. Click on the Apply here button at the bottom to apply.
Submitting a Job Application
Remember that, unlike other job boards, the website does not require job seekers to create an account. This is also why applications to vacancies listed on Startupers are also completed elsewhere.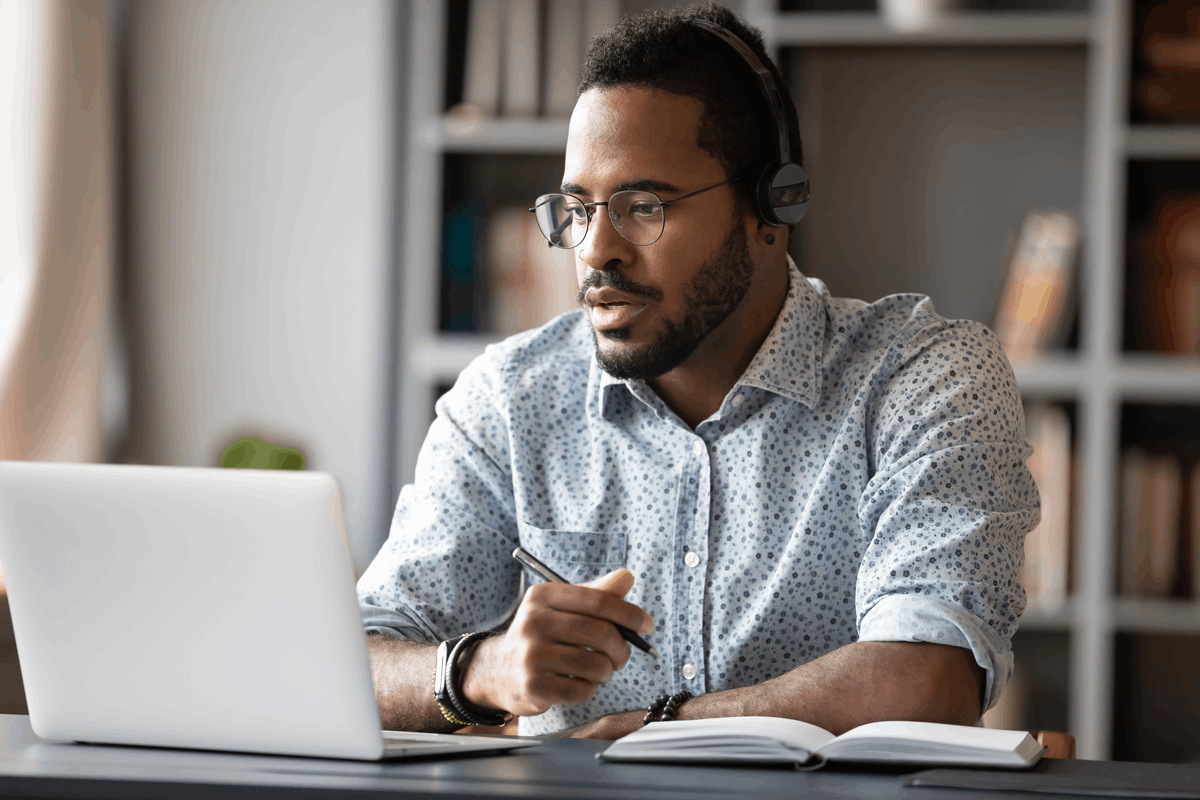 Clicking on the Apply here button would either take you to the employer's career page or another job board where the vacancy is also posted. You may or may not be required to register or create an account on these sites.
Posting a Job on Startupers
Meanwhile, employers can easily post vacancies on the website by simply completing an online form. To do this, click on the navigation button, represented by a circle and three lines, located at the upper left corner of the home page.
Choose the option "post FREE startup jobs!" and the submission form will open. To post a job, you need to supply your email, company name, Twitter handle, and applicant tracking system.
If you lack any of these, Startupers will not post your job vacancy.
The Bottom Line
Although Startupers doesn't have the scale and reach that other mainstream job boards have, it is still one of the best choices for job seekers looking for work opportunities in startup companies.
On the other end, startups looking for talent can take advantage of this niche job board and connect with professionals who are particularly interested in working in their type of organization. With this site, you can easily find a job in tech and other great opportunities.