Voice-over talents are impressive, whether it be in films, TV shows, or theater. Because their skills are unique, you might wonder how people with this kind of talent get the gigs they are in. With the global health crisis affecting the entertainment industry, finding work may be more challenging than ever.
Similarly, companies hiring creative talents such as voice actors and other audio professionals are finding it difficult to search for people for their projects because face-to-face auditions and interviews are challenging to conduct due to health protocols being implemented.
Fortunately, there is a job marketplace that's specifically created for freelance audio service professionals, called Voices. This article will discuss what the Voices job marketplace is, its features, and how to use it. If you want to know more about Voices, continue reading below.
What Is a Voice-Over?
Take a Look at the Voices Job Marketplace
Notable Features of the Voices Job Marketplace
How to Find Jobs as a Talent on the Voices Platform
About the Voices App for Android Devices
About the Voices App for iOS Devices
Pricing and Costs for Talents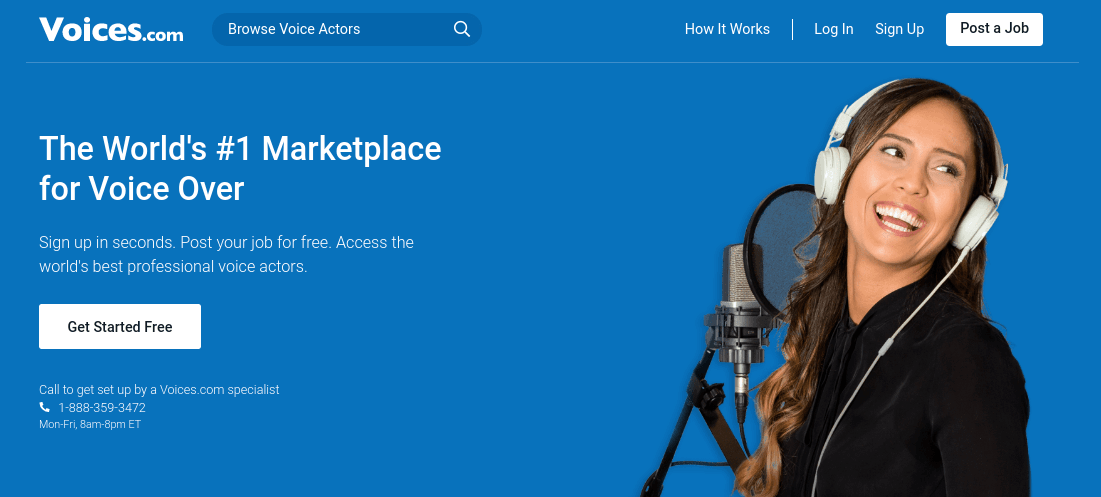 What Is a Voice-Over?
Also called off-camera or off-stage commentary, voice-overs refer to a technique in production where a voice, which is not part of the narrative, is used.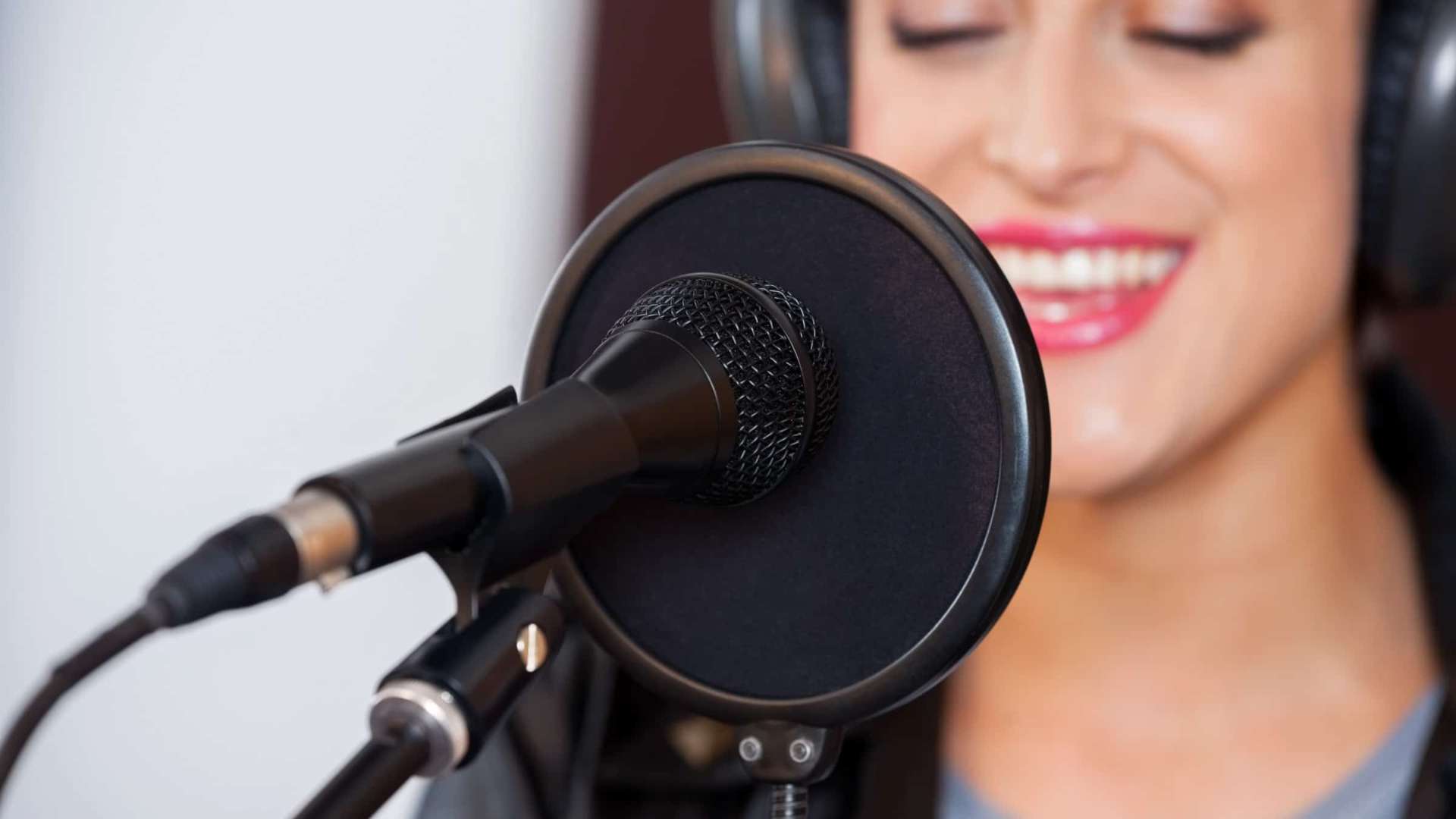 Voice-overs can commonly be found in television production, theater, filmmaking, and radio. A voice-over can either be performed by a person who appears elsewhere in the production or by a voice actor.
The most common technique used in voice-over is synchronous dialogue, wherein the voice-over narrates the action occurring at the same time. Meanwhile, asynchronous is common in videos and films.
Different Voice Over Techniques Used
There are various techniques used by voice-over actors. One of these is character device, which is used to give voices and personalities to animated and fictional characters.
Creative device is used to make it seem like a character or omniscient narrator is storytelling while the educational or descriptive device is often used in non-fiction applications, such as news presentations and documentaries.
Commercial device is the technique popularly used in advertising, which began in radio broadcasting. Meanwhile, translation may be used in television programs for language localization instead of dubbing.
Take a Look at the Voices Job Marketplace
In recent years, job marketplaces that cater to specific industries have been popping up online. One of these is Voices.com, which was created for audio services professionals, including voice-over actors, audio producers, and translators.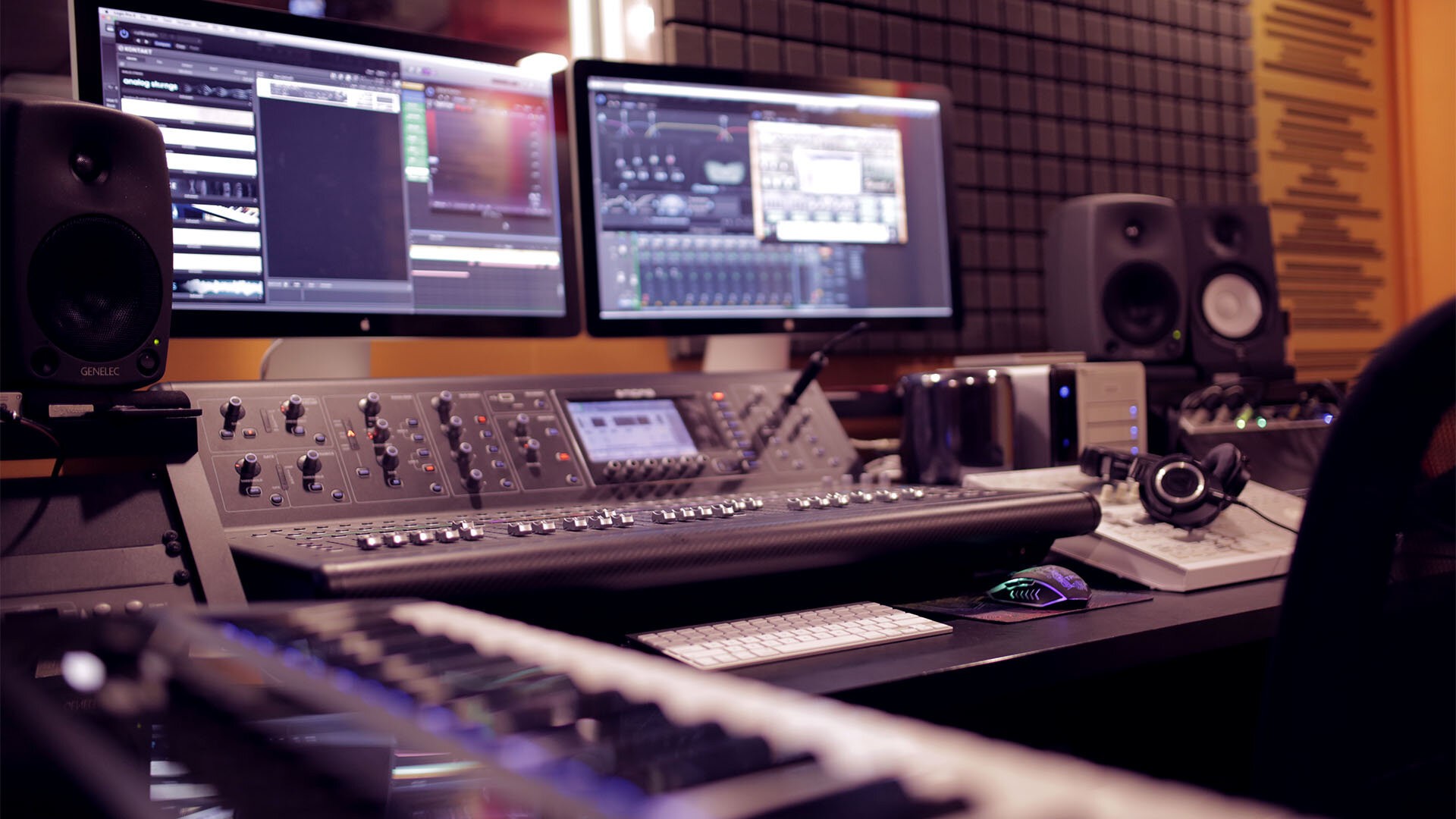 Voices.com also presents itself as a platform for freelance creative talent since it also features music professionals, such as composers, jingle writers, and singers.
Since Voices is a marketplace, it serves as an avenue for helping these professionals find gigs and projects while assisting companies to hire the best talent for their creative projects.
About the Voices Platform
According to Voices, it is the leading creative services marketplace in the world, with more than two million registered members. Plus, it has been in operation since 2005.
Based in London, Ontario in Canada, Voices has been helping freelance audio services professionals in more than 160 countries globally and caters to over 100 languages and dialects.
The company's vision is to "make the world a more positive and accessible place through the power of the human voice" because it believes that the human voice not only informs but also entertains and inspires.
Notable Features of the Voices Job Marketplace
As a global job marketplace for audio and creative services, Voices grants clients access to a diverse talent pool and skills which they can tap into conveniently within one platform.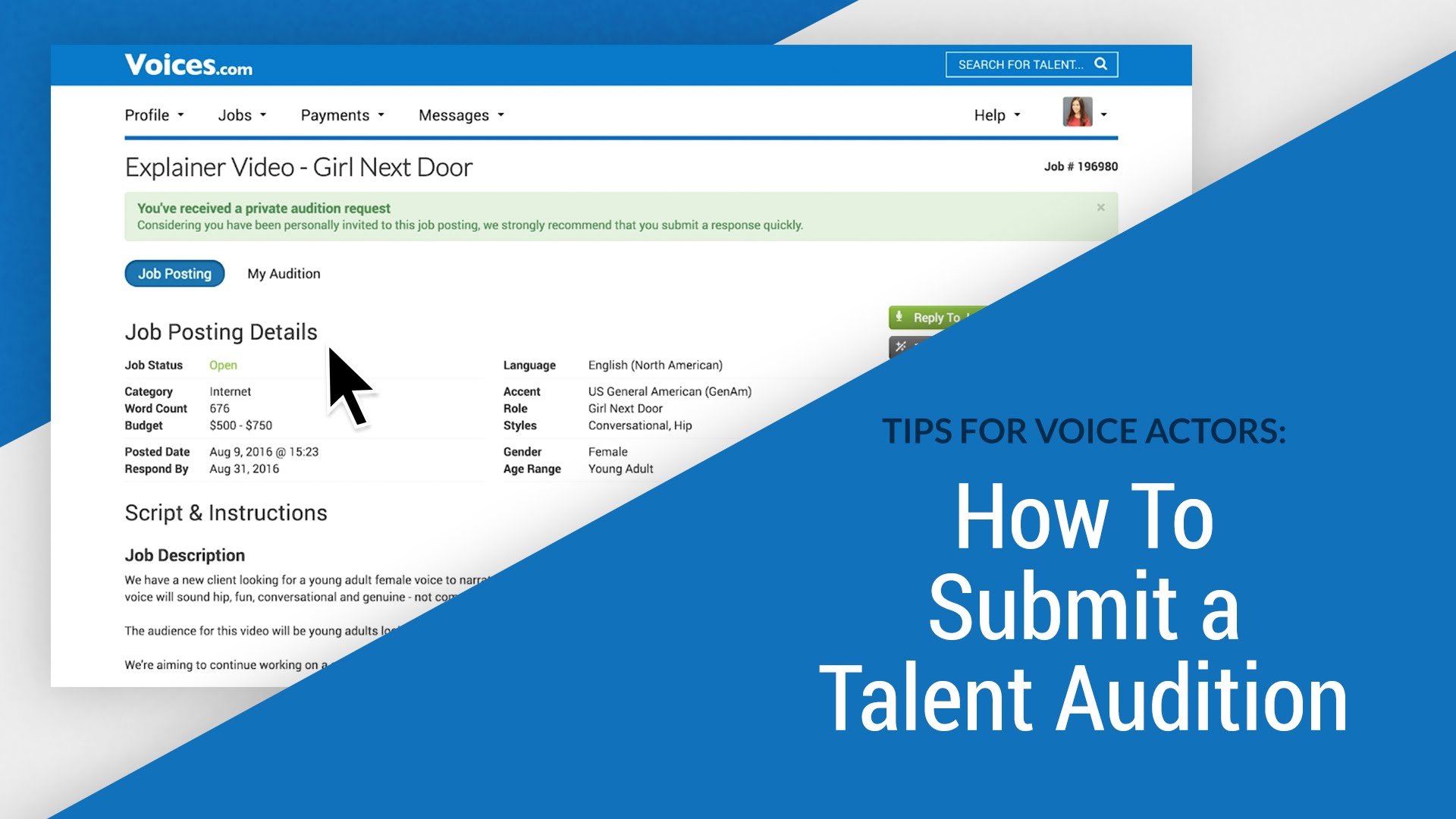 Deadlines are not a problem since hiring with Voices only takes a few hours. Clients could post a job, receive responses within a few hours or even minutes of posting, and hire the freelancer of their choice.
The platform also allows clients to take control of their budget with a feature to set a fixed budget or choose a range that talents may use to base their quotes on. This allows them to hire the best people within their budget range.
Useful Tools for Talents on Voices
Aside from being free to create, Voices profiles allow talents to showcase their best work by enabling them to upload samples, which will be visible to clients when they make searches.
Talents who match clients' needs would appear in their search results and could receive invitations. These include a description of the work and budget. Responses can be submitted along with a proposal and a quote.
Other tools integrated into the platform include private messaging with the client, a job agreement that can be reviewed before a project is started, and the ability to manage revisions and upload files.
How to Find Jobs as a Talent on the Voices Platform
If you are a freelance audio services professional looking for a gig on the platform, the first step is to create a profile. As mentioned earlier, profiles not only contain information about you but also your sample works.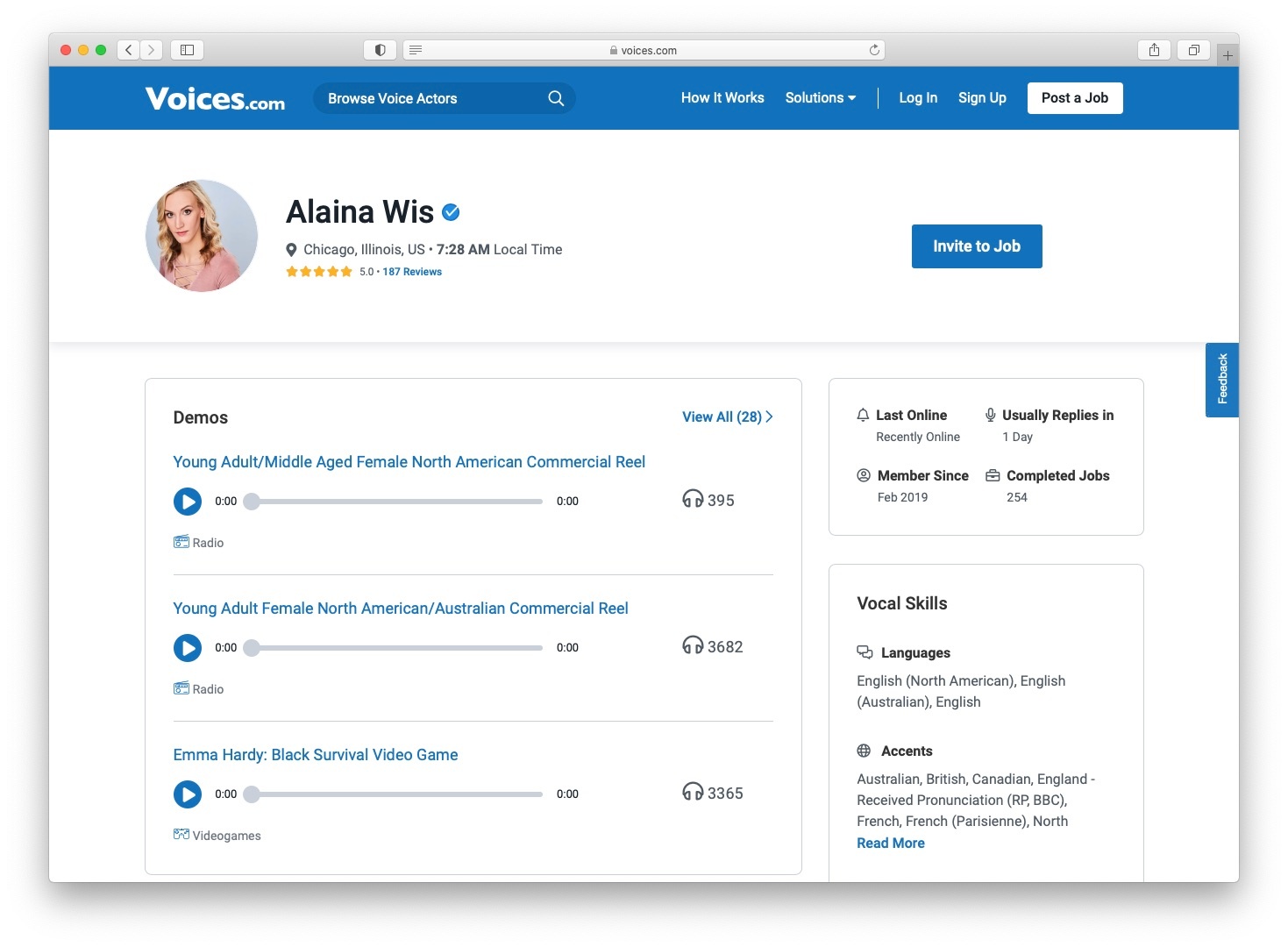 Make sure that you provide important details about you and your skills so that you will appear in client searches. Once you receive invitations to projects, create personalized pitches that highlight why you're the best person for the job.
If you get hired, accomplish the tasks with your best effort so you can receive great ratings and reviews from the clients, which will surely increase your stock as a talent within the platform.
Finding Talent Through the Voices Platform
Meanwhile, clients looking for talents for their projects will find it easy to search for candidates on the website. Sign up for a free Voices account and then invite other team members to work on the hiring process.
After completing your client profile, you can now create a job post by simply following the job posting form. The company's JobMatch system will automatically do the search and invite those with the required skills for the project.
Wait for the responses from talents who were invited and then compare those who submit proposals and quotes to get the best talent that suits your needs and budget.
About the Voices App for Android Devices
While the Voices job marketplace is known for its official website, the company also developed mobile apps. For Android users, you will find it on the Google Play Store in the Business category under the name, Voices.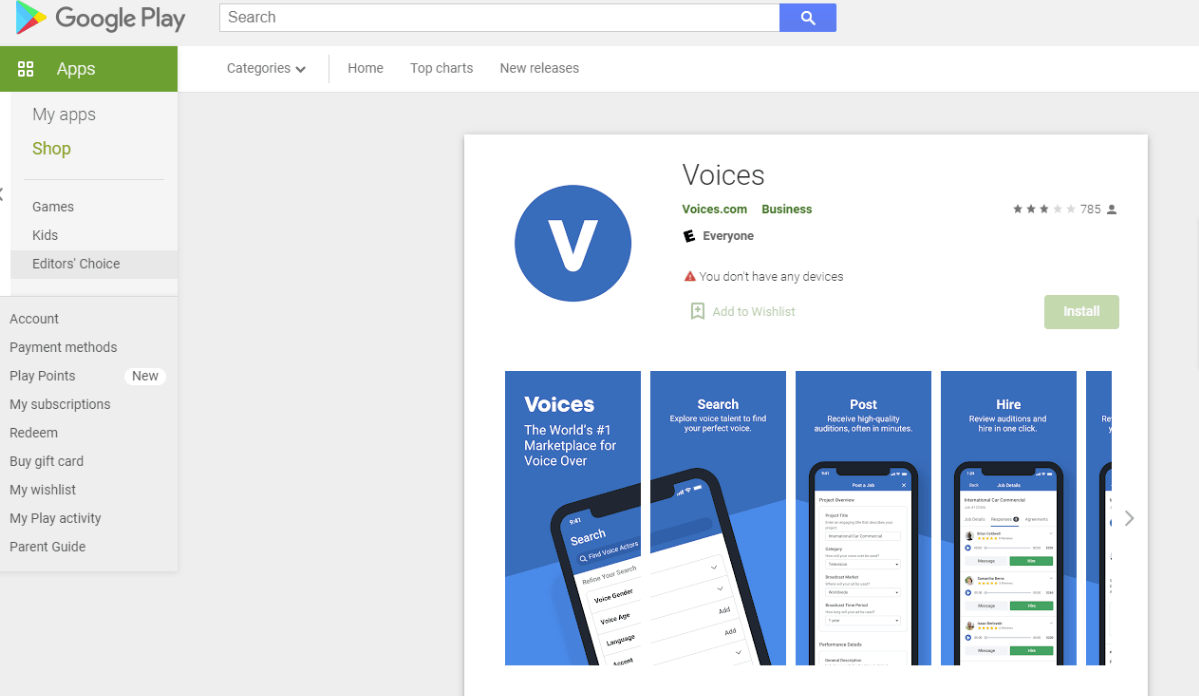 Although relatively new, the Voices app has been downloaded more than 100,000 times. It has a content rating of Everyone.
One downside is that the Android version of the app has a current rating of 3.0 out of 5 stars based on almost 800 user reviews.
Downloading and Installing the Android App
The Voices app has a file size of 31 MB and will require your device to run on Android 6.0 and up in order to function properly.
It is currently on version 7.4.0 and was last updated on September 21, 2021.
Downloading the app requires a simple tap on the Install button. Then, wait for the download process to be completed. Once all files are downloaded, the app will automatically install on your device.
About the Voices App for iOS Devices
Meanwhile, if you're an iOS user, open your Apple App Store to search for the app. You will also find it in the Business category under the same name as its Android counterpart.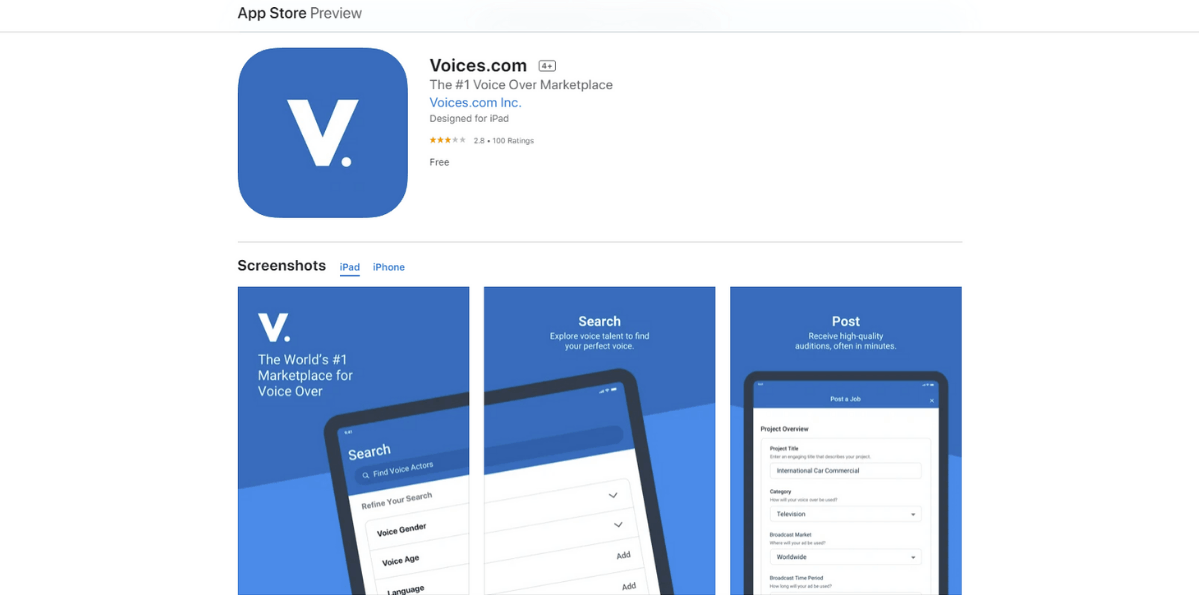 The app has an age rating of 4+ and is only available in the English language.
Unfortunately, the iOS version of the Voices app has a current rating of 2.8 out of 5 stars based on 100 user reviews.
Downloading and Installing the iOS app
The iOS version of the app has a bigger file size compared with its Android counterpart, needing 11.2 MB of space. It requires iOS 11.0 or later for both the iPhone and the iPod touch.
It can also be used on an iPad provided that it runs iPadOS 11.0 or later and with Mac as long as it has macOS 11.0 or later or it's a Mac with an Apple M1 chip.
To begin downloading, just tap on the Get button and it will automatically start the file download. Once all files have been successfully downloaded, the installation will automatically begin on your device.
Pricing and Costs for Talents
While it's free to sign up for an account with Voices, the company offers two paid memberships, namely the Premium and Platinum plans. The free or Guest accounts can only receive private invitations from clients.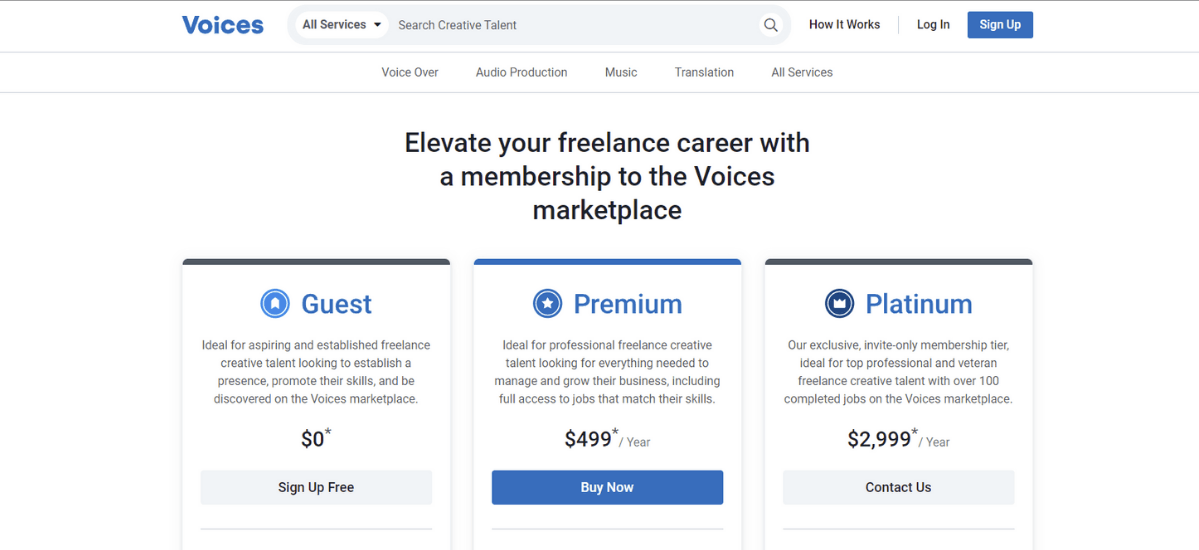 Meanwhile, Premium members automatically receive job invitations from matching and get higher visibility in search results. Premium membership costs $499 per year.
The Platinum membership, which costs $2,999 annually, is an exclusive, invite-only tier for top professionals and veteran freelancers. Platinum members have dedicated account managers and receive priority ranking in searches.
Costs for Clients
Clients on the Voices platform may post job ads for free, as well as receive responses and quotes from matching freelancers. However, a Voices Plus subscription is available to get additional features.
Voices Plus clients get their job ads featured on the website while response files can be downloaded and shared with hiring teams easily. They also receive one-on-one onboarding training as well as customer support.
All clients also pay a processing fee amounting to 3% of the job sub-total cost.
Conclusion
Overall, the Voices job marketplace for freelance audio services and creative professionals is a great platform for both clients and talents. The site's proprietary matching system, along with the invitation-only recruitment process, helps make the entire hiring process more efficient for both parties.
Being a highly specialized job marketplace, Voices provides a quick way for clients and freelancers to connect with specific needs and skills already in mind. You can also get the premium plans if you think the benefits outweigh the costs.