You may believe that seeking employment is much simpler now that you have graduated from university. However, when it comes to applying for a job, nothing is simple. Landing your first job after college might be a difficult task.
It doesn't have to be that way, though. With some planning and the right tools, you can gain the confidence to succeed. One useful resource to get you started in your job search and application is TalentEgg.
TalentEgg is a job resource for students and new graduates in Canada that concentrates on entry-level employment. In this article, you'll discover what TalentEgg is, how it works, and how to apply for jobs.
About TalentEgg
How it Works
Finding Jobs on TalentEgg
Career Guides
Partnership Feature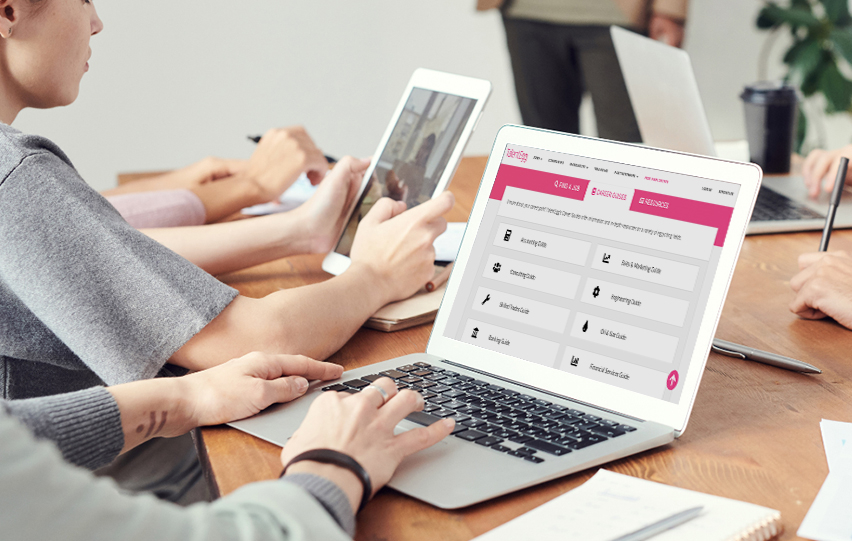 About TalentEgg
TalentEgg is a leader in assisting students and new graduates throughout Canada in obtaining their first post-grad employment. It is an online recruitment board that helps students and new grads find apprenticeships and careers.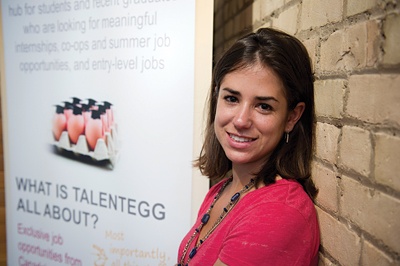 It is aimed towards those who are just starting out in their careers and are looking to manage the change into the profession. It is Canada's most popular job portal and online employment tool for students and new grads.
The Toronto-based firm introduced a range of new online tasks aimed at helping students and recent grads gain experience working on real-world projects produced by businesses and TalentEgg.
Lauren Friese founded the firm in April 2008. It is intended to take the place of conventional on-campus recruitment methods. The site's target audience is 18- to 25-year-olds. Job openings and an employer network with regular updates are all available on the site.
Why Choose TalentEgg
Many young adults in Canada use TalentEgg because it provides them with all they need to actually get a job in one place. On TalentEgg, you can find various entry-level and early career employment opportunities, as well as internships and co-op programs.
Employer profiles, films, editorials, and social media events are also available to discover. Aside from that, you may use the free career tools, such as interview and resume suggestions, to help you become better prospects.
Many companies' social media channels are also covered by TalentEgg. It is frequently sought by the media for comment on matters relating to student and fresh grad recruiting and youth recruitment because it is a leading provider of campus recruitment in Canada.
How it Works
You'll discover important, professional employment and career placement tools on TalentEgg, and an active and varied group of individuals dedicated to promoting youth employment in Canada, including businesses, career centers, students, and fresh graduates.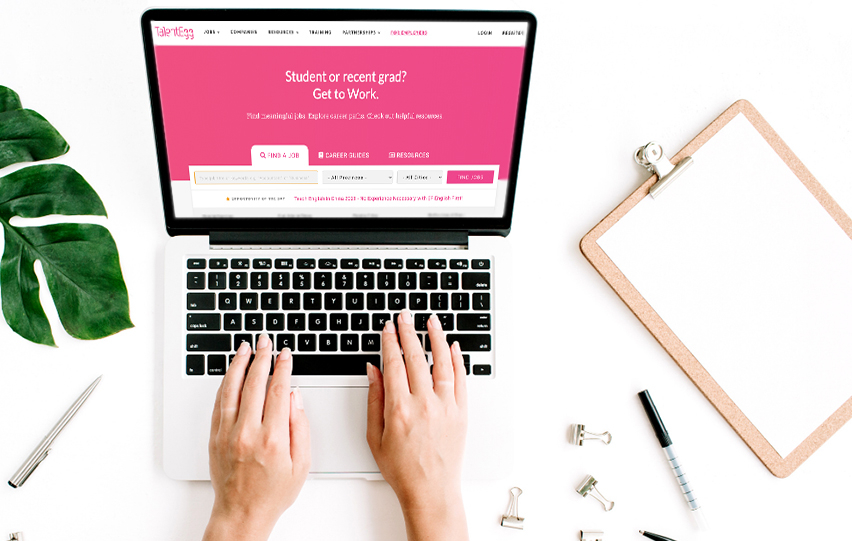 Young people may use TalentEgg Challenges to exhibit and validate their talents, demonstrating to companies that they are dependable and reliable even without prior professional experience in such field. Successful companies, groups, enterprises, students, and graduates take on important online Challenges.
Participants get an evaluation of the knowledge and talents obtained after passing a Challenge, which can be simply added to their résumé and LinkedIn page. Each top achiever will be eligible for a variety of rewards, including job changes, cash, and employment activities.
Aside from this feature, the portal also offers job search and volunteer organizations, both of which upcoming graduates may use the search bar to find. There is also a section on the site dedicated to firms with available vacancies. It contains companies from different industries, including aviation, administration, education, and more.
Other Features
You'll find a training area on TalentEgg's website where you may learn a new talent. Find classes, programs, and credentials that can help you start your profession with TalentEgg's Training resources, which include post-graduate degrees, programs, and training at Canada's best schools, colleges, and education providers.
On the platform, you may pick from a range of training courses and view all of the classes available. For example, let's say you want to be a CPA. You may take a training course from TalentEgg called CPA Ontario. The platform explains what a CPA is and why you should become one.
HackerYou training is also available through TalentEgg. HackerYou provides the top full-time and part-time coding classes in Toronto. You'll be able to learn coding languages and how they function thanks to the platform's instruction.
Finding Jobs on TalentEgg
Unlike other online job boards, TalentEgg does not need you to establish a profile in order to look for opportunities.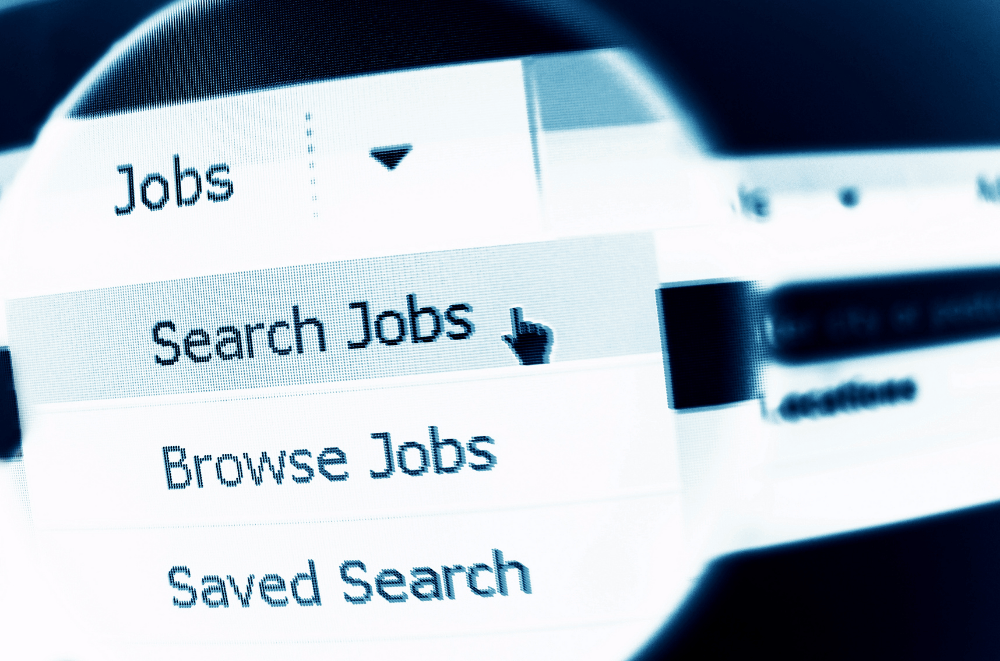 When you first arrive at the portal, you'll see three tabs at the top of the page. Find a Job comes first, followed by Career Guides, and then Resources. If you're seeking work, you may use the search box to look for openings. By entering keywords, such as the firm name or the job description, you may narrow down your search.
Even if you don't type anything into the search field, you'll see an Explore Companies section as you visit the site, with firms listed below the title. You may go through each organization to discover what jobs they require.
A banner containing the company's name and an image may be found there. If you see a pink tag with the words "Hiring" on it, it means the firm is searching for someone to fill a certain position. You must click on the company's banner with the Hiring tag to learn more about them and their job openings.
How to Apply for a Job
After clicking on the company banner, you'll notice four tabs in the upper middle part of the page after clicking a corporate ad. There will be an About section that discusses the firm, as well as an Inside Look section that contains the company's basic facts.
There's also an Event page where you can find future business events and a Jobs tab where you can discover employment openings. On the Jobs tab, you'll see a colored number beside the tab.
That number indicates how many job openings the company has. You can also see the list of job vacancies, and there's an option for you to either save the post or apply immediately. You can see the job description and upload your resume if you're interested in the post.
Career Guides on TalentEgg
The Career Guides area of TalentEgg is what sets it apart. This area has selected microsites that provide all the knowledge you need to start a career in a variety of industries, including accounting, banking, construction, and more.
Consider the case of Consulting Guide. When you select the Consulting Guide option, you will receive a brief explanation of what consulting is and who is sponsoring the standards. You'll notice a box containing Key Skills that you'll need to succeed in your chosen industry if you scroll down.
Salary tables for several consulting occupations, such as Management Consultant and IT Consultant, are also available. You'll find a list of most employees' wages from various places in Canada.
Aside from that, you'll receive a Pro Tip from a specialist in your field. There are also numerous places where you can learn more about the sector by reading and studying it.
How TalentEgg Works for Employers
While employees are not required to create a profile in order to search for and apply for jobs, businesses are required to do so. They must create an account on the site and supply all of the necessary information about their company.
Aside from job openings, each employer must include a description of their company, what they do, what they provide, and other important information that a candidate should be aware of before applying for a position.
TalentEgg offers instructions on how to register as a company looking to hire applicants. However, they did not specify whether or not the registration is free.
Partnership Feature
One more thing that makes TalentEgg exceptional is its Partnerships section. Here, you'll see a bunch of helpful topics, such as competitions, seminars, and other activities. Let's take the TalentEgg Pitch Competition for example.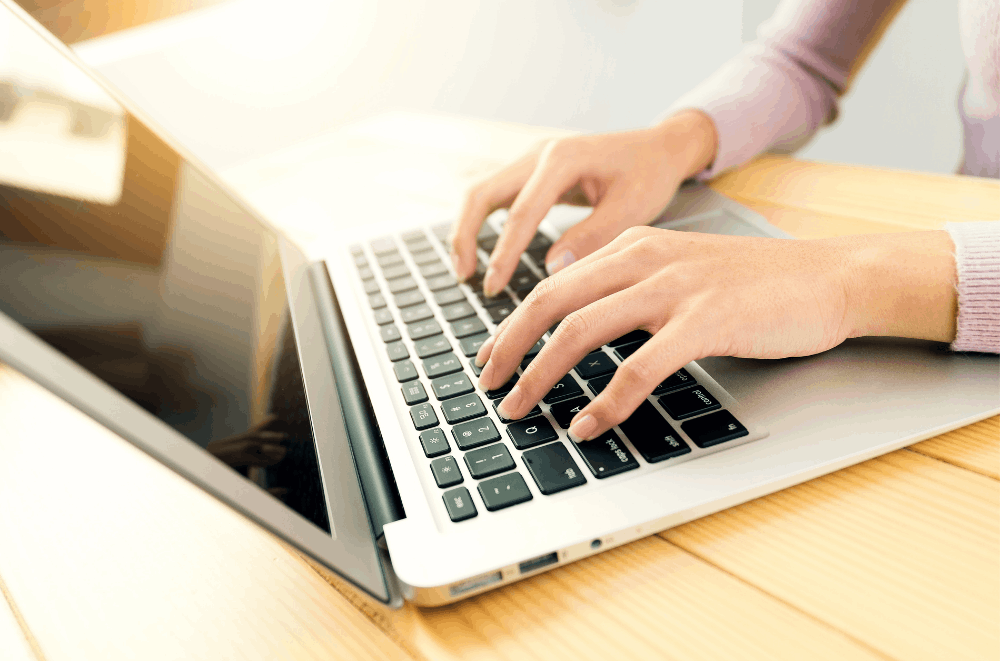 A pitch competition is being held by TalentEgg, Career Connections, and the Insurance Institute to find new and exciting methods to attract and motivate more post-secondary learners to pursue careers in insurance.
This is an opportunity for you to demonstrate your abilities to major insurance companies while tackling a real-world challenge. Each contestant will register by submitting his or her résumé to TalentEgg and filming a 30-second to 1-minute video presentation to their site.
After that, you will be asked to provide a one-page overview of your thoughts and solutions. To join, you do not need any prior expertise or experience in the insurance sector. If you're part of a group, ensure your description contains all of the participants' identities.
Conclusion
TalentEgg is an online recruitment platform that focuses on students and fresh graduates. The site makes it easier for fresh grads to find jobs and apply for one.
It also provides enough information and guidelines, such as Career Guide and Training, to assist every applicant in understanding the industry they want to enter.