Robotics has always been a fascinating subject and area of study for many people. Not only has it been used to address the various problems prevalent in society today, but robots are also being used to advance different sectors and industries – from healthcare to manufacturing, and everything in between.
With the outlook of robotics brighter than ever before, it is not uncommon for professionals to seek greener pastures and address some of the increasing demands in the industry.
Below are some of the top robotics careers that one can explore and build a successful future around. Take a look.
Robotics Engineer
User Experience Designer
Machine Learning Engineer
Robotics Operator
Software Engineer
Hardware Engineer
Algorithm Engineer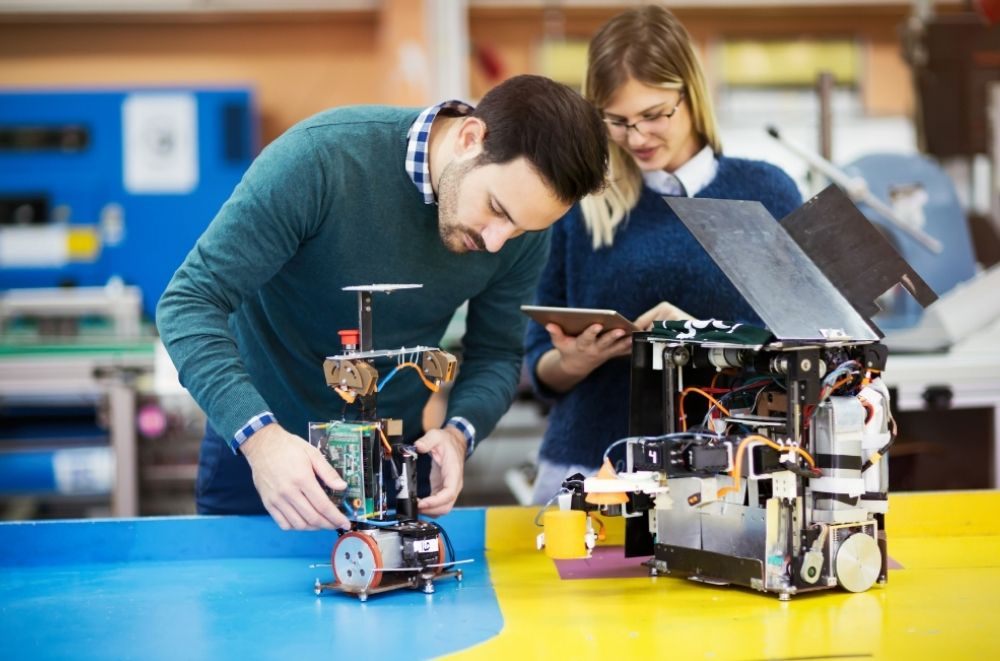 Robotics Engineer
A robotics engineer is a professional who is tasked with building robots and mechanical systems with the aim of having these machines successfully replicate human actions.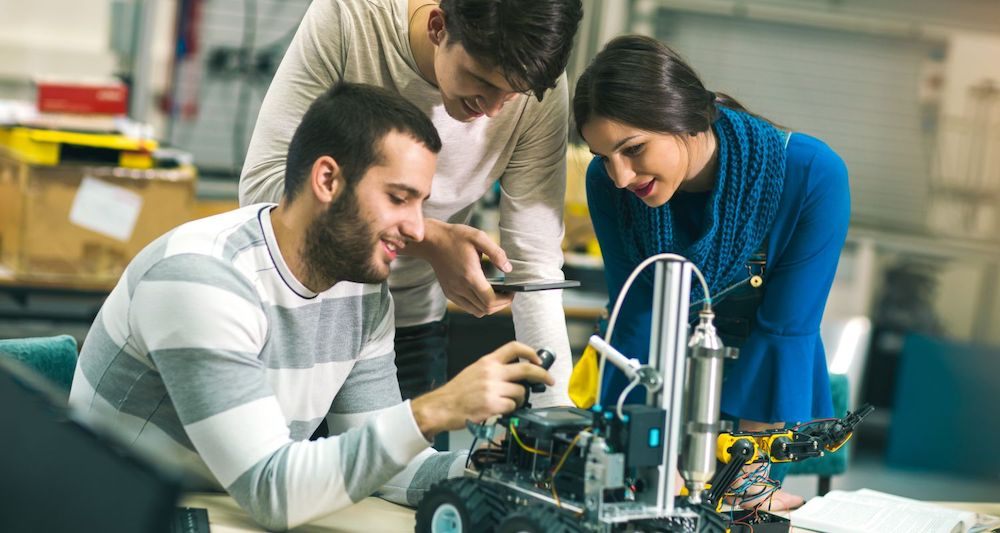 They are also tasked with maintaining these devices, testing new designs, and finding new ways to make these robots move and carry out commands.
Usually, robotics engineers spend their time designing the systems to build these robots, assemble these systems, and further fix and refine the software that manages these robots.
To do this, these professionals typically conduct the necessary research in their field and test out various robotic systems that work for their needs.
Eligibility And Pay
To become a robotics engineer, individuals first need to have a background and passion for robotics and its science. In this case, knowledge and capacity for carrying out computer science and electrical and mechanical engineering are essential, especially as the job entails a lot of coding.
Being well-versed in applied physics also works for this field. Besides having the said educational background in the field, robotics engineers must also have excellent problem-solving skills, resourcefulness, and communication know-how.
These professionals must also possess knowledge of handling different software. Those who are working in the field can get a median salary from $87,370 to $105,590.
User Experience Designer
A user experience (UX) designer is integral to making robots a success, especially with addressing the needs of users. In this case, this expert is mainly responsible for overseeing the robotics experience of users and making it more user-friendly.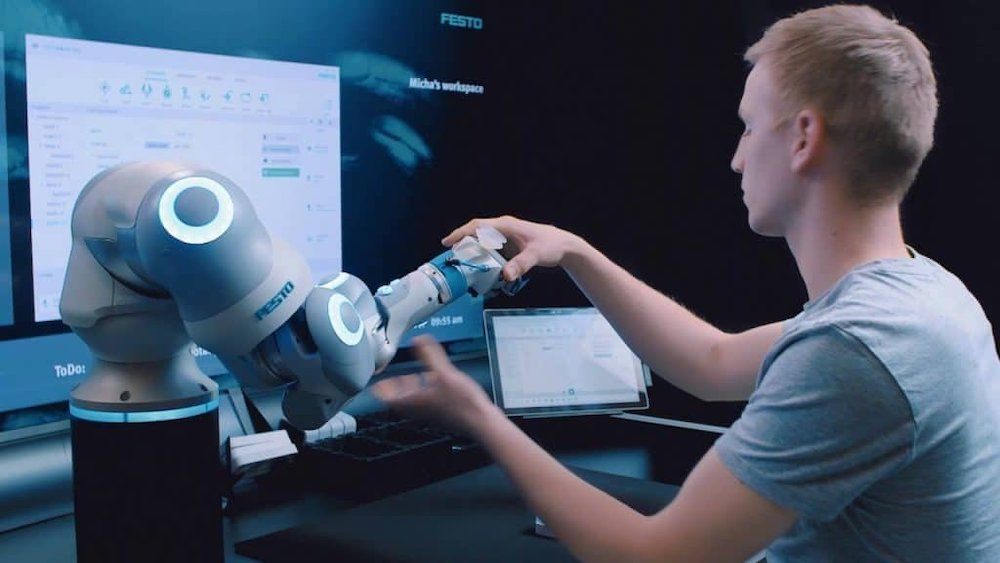 The main duties of a UX designer include working on the user interaction of the robot or the device in question with consumers. At the same time, they are involved in developing the product, the design, function, and overall usability of the machine to see how it relates to consumers.
Given the extent of their work, UX designers must be well-versed in research to be able to understand how users see the world and how new machines could better their lives.
Moreover, they should be adept in using specialized applications for user experiences and interviews, and prototyping.
Eligibility And Pay
User experience designers should at least have a bachelor's degree in a technology-related field, such as computer science.
Of course, being in the field also requires individuals to possess familiarity with different software programs and coding languages.
The median annual salary for UX designers is around $71,640 to $102,014.
Machine Learning Engineer
A machine learning engineer is an information technology (IT) professional specializing in automating robots and other specialized machine systems. They often handle advanced software to help models and prototypes learn and understand commands and boost their overall functionality.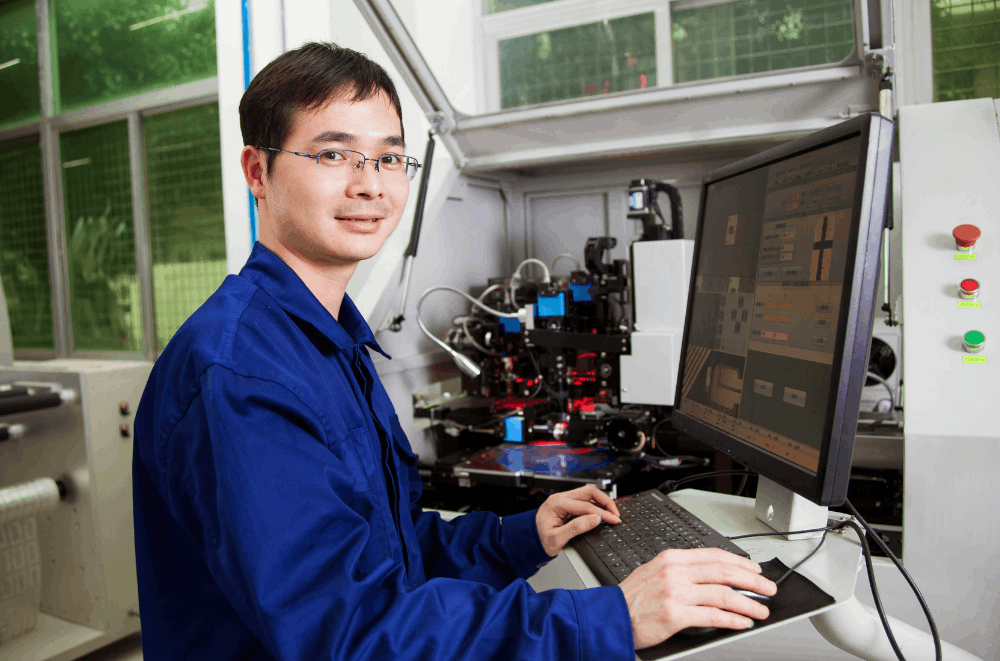 In particular, professional machine learning engineers dedicate their time to create programs that enable machines and robots to perform specific tasks.
They often dabble in designing and developing certain algorithms and deep learning systems, maintaining such systems, and working with large amounts of data.
Eligibility And Pay
The average pay for machine learning engineers in 2020 was around $147,134 per year. To work as a professional in the field, individuals should have a bachelor's degree either in computer science, statistics, mathematics, or another related field.
They should also have an understanding of software engineering fundamentals. These include familiarity with writing in different programming languages such as Java, Python, and C++, be knowledgeable in data modeling and evaluation, knows how system designs work, and many others.
Robotics Operator
Robots and machines need attention and maintenance to ensure that it works properly any time of the day. A robotics operator ensures that it works seamlessly, and if it does not, they would be on hand to address the situation right away.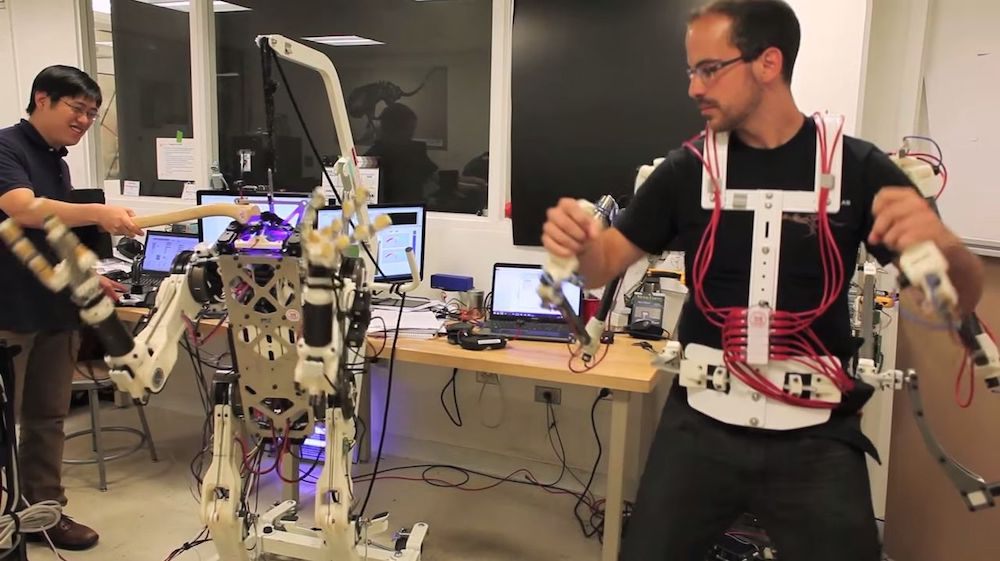 Besides operating and overseeing how these machines work, a robotics operator also operates and repairs various systems. They are also tasked with setting up the machine using the provided instructions and inspect machines from time to time.
These professionals typically work in shifts since systems need to be overseen 24 hours a day. They can make adjustments based on the specifications required by the system.
Eligibility And Pay
Individuals who are keen on becoming robot operators should have a high school diploma or have obtained a GED certificate.
On top of this, robotics operators can also further their skills and knowledge in the field from apprenticeships, internships, or on-the-job training.
They can also enroll in certificate or associate's degree programs. The annual median salary for a robot operator is $32,071.
Software Engineer
Software engineers are primarily in charge of making the software or the programs that help each robot or machine function accordingly. Because of this, they usually are responsible for the coding, testing, debugging, and troubleshooting of applications and operating systems.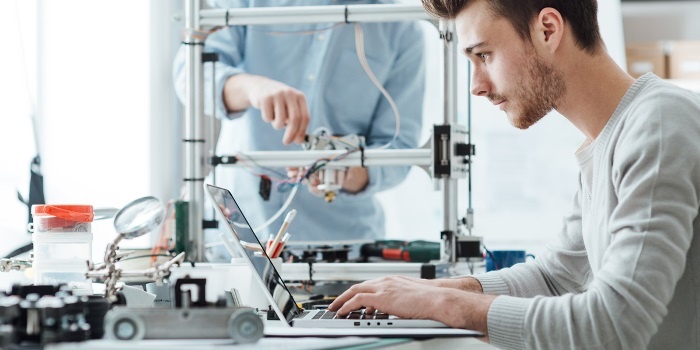 These professionals help create the blueprint according to the user's or the machine's specifications, allowing developers to create the particular code to address its needs.
They also work closely alongside developers to maintain the system and recommend updates when necessary.
Eligibility And Pay
A bachelor's degree in computer science, programming, software development, and engineering will be a huge advantage. This will allow them to understand more computer science fundamentals such as programming and coding, algorithms and design structures, and the use of various software.
Since trends and new updates should be given from time to time, software engineers should quickly adapt and be well-versed in programming.
They should also be detail-oriented and be effective communicators. The average salary for those in the United States is around $105,323 per year.
Hardware Engineer
If there is a software engineer, one would have to bet that there is a hardware engineer in the field of robotics as well. After all, the hardware engineer is mainly responsible for overseeing the creation of the physical components to make robots and their systems run.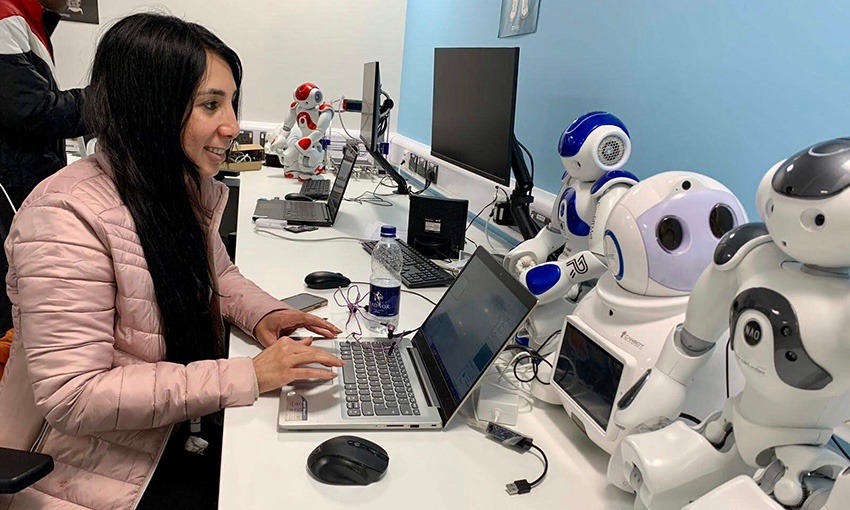 A hardware engineer usually designs these hardware systems and tests them according to the programs required. This job often entails a ton of research, especially in building and testing the right hardware for prototypes and models.
These professionals are also tasked with changing the outdated and existing equipment to make it compatible with newer software.
Eligibility And Pay
At the most basic level, a hardware engineer needs to have a bachelor's degree related to the field, such as computer science, computer engineering, or electrical engineering. Knowledge of math and science, as well as computer coding and languages, is also preferred.
Since the technological field is ever-changing, hardware engineers are expected to keep up with the pace and current trends by undergoing training.
Those who are successful in the industry can earn an annual median salary of $119,560 per year, and it can go up depending on the sector they are in.
Algorithm Engineer
Last but certainly not least on this list of top robotics careers is no other than an algorithm engineer. An algorithm engineer mainly focuses on researching, developing, and testing out various algorithms being used to run a particular robot or system.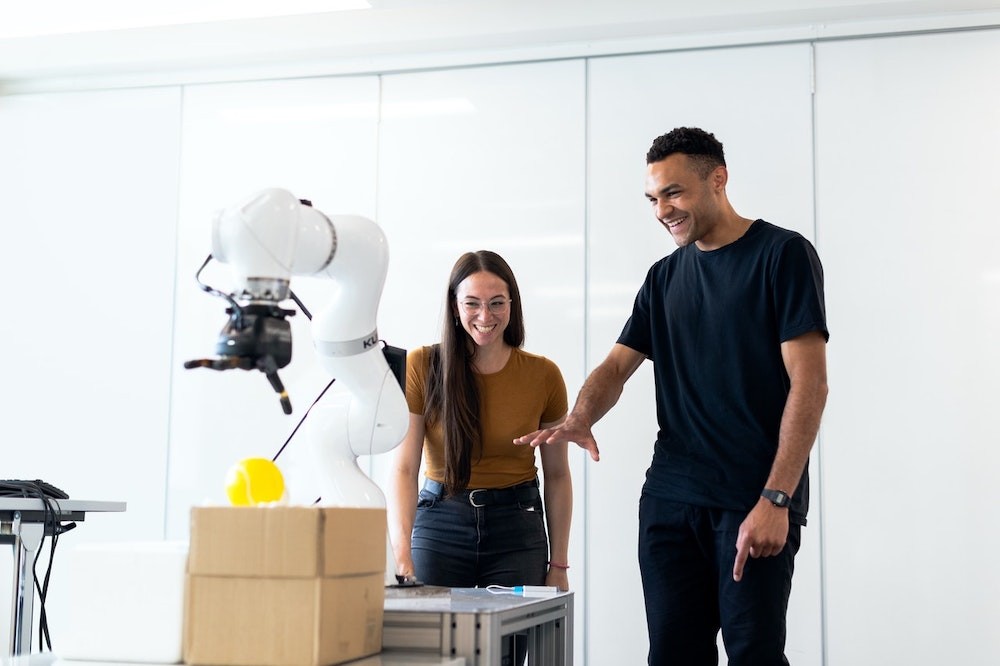 These professionals are responsible for creating systems and instructions to obtain the desired result. They often build codes using various software tools, a combination of mathematical equations, and even visual representations to help evaluate the right algorithms.
Since these algorithms almost always address specific goals or problems, they will work to find the correct algorithm for the job.
Eligibility And Pay
To carry these duties out, having a bachelor's degree in computer science, mathematics, or programming and knowledge of the different programming languages will be of great use.
Individuals who are interested in entering the field should also be familiar with the varying operating systems and technologies to ensure the success of the subject.
As they will be working closely with other developers, they should possess an analytical mind and excellent communication skills. Those who work in this field are slated to get an average of $121,555 to $128,824 per year.
The Bottom Line
These top robotics careers are certainly some of the hottest positions to check out in the industry. With the industry looking brighter than ever before, these opportunities are not going away anytime soon. Checking out dedicated career job search platforms and other similar websites will yield easy searches for these positions.
Those wondering where to access these top robotics jobs need to know that the demand for these positions is high across various sectors and not limited to just technological fields. These are prevalent in healthcare, government, finance, manufacturing, and many other industries, so be sure to check these.