Working in a healthcare setting is a dream many people have. Doctors, nurses, and other medical professionals are the most prominent and popular positions that most individuals are familiar with, but there are still numerous positions that one can explore.
Constant growth and expansion are being seen and realized in the healthcare industry not only in the United States but also across the world. Because of this, there is no doubt that vacancies in hospitals continue to soar. In fact, in 2019 alone, around 6.6 million were employed by hospitals across the U.S.
With the extensive range of job opportunities available in hospitals, individuals who are looking for positions in this industry will have no shortage of options to choose from. Learn more about these job vacancies today and how one could apply for these respective positions.
Types Of Job Vacancies Available In Hospitals
Work Environment And Salary
Qualifications And Requirements For These Jobs
Learning How To Apply For Job Vacancies In Hospitals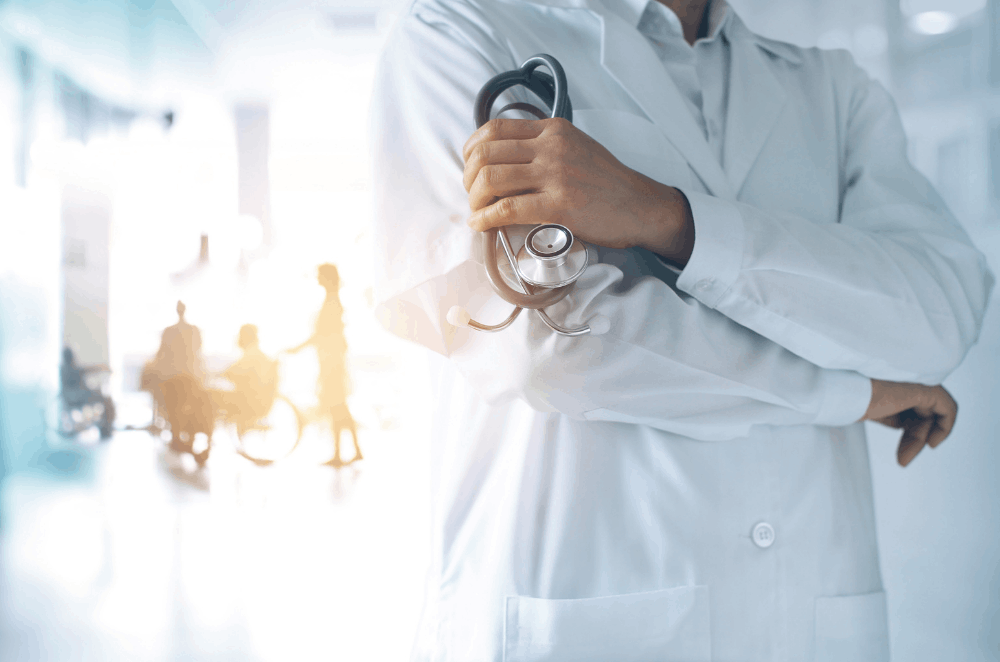 Types Of Job Vacancies Available In Hospitals
Hospitals hire numerous employees and workers for various positions in the hospital. There are positions for just about any type of person, whether these fall under entry-level positions, those in mid-career, those who are nearing their retirement, to executive positions. There are careers for those with medical degrees and even those without.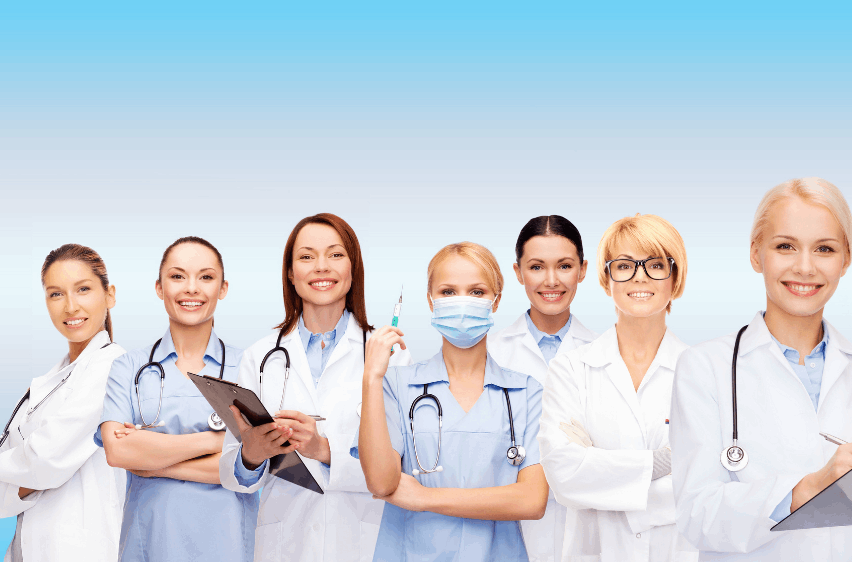 One of the hospital jobs that a person might want to explore includes clinical positions. These require professionals, such as doctors and nurses, to extend medical care to patients. Some of these positions include radiologists, anesthesiologists, medical technologists, therapists, surgeons, and the like.
There are also non-clinical positions available in a hospital which can be pretty expansive. These positions range from administrative positions, business-related aspects, billing positions, or jobs in communications. Some of these jobs include medical admissions clerk, human resources manager, coding specialist, IT specialist, and more.
While clinical positions usually require medical or specialized degrees, non-clinical ones allow a high school diploma or associate's degree. There are, however, some positions that may require experience and higher degrees.
Looking For The Perfect Job
Looking for the right job in a hospital setting can be quite tedious, especially when one does not know where to start. To make it easier, evaluating skills, as well as degrees, might be useful. This way, interested individuals can gauge what positions they want to work in.
Focusing on roles that highlight the skills and experiences that an applicant has is ideal as it increases the chances of being considered for the desired position.
Another tip that can work in finding the right vacancy is learning where your passions lie and where you can see yourself in the future. This desired career path and progression factors are a critical part of a job search strategy, especially when choosing a role an individual would take on for a long time.
Work Environment And Salary
Hospital work can be quite demanding, regardless of whether one works in clinical or non-clinical positions. However, those in non-clinical positions may have working hours that only require them to be in the office around 40 hours per week.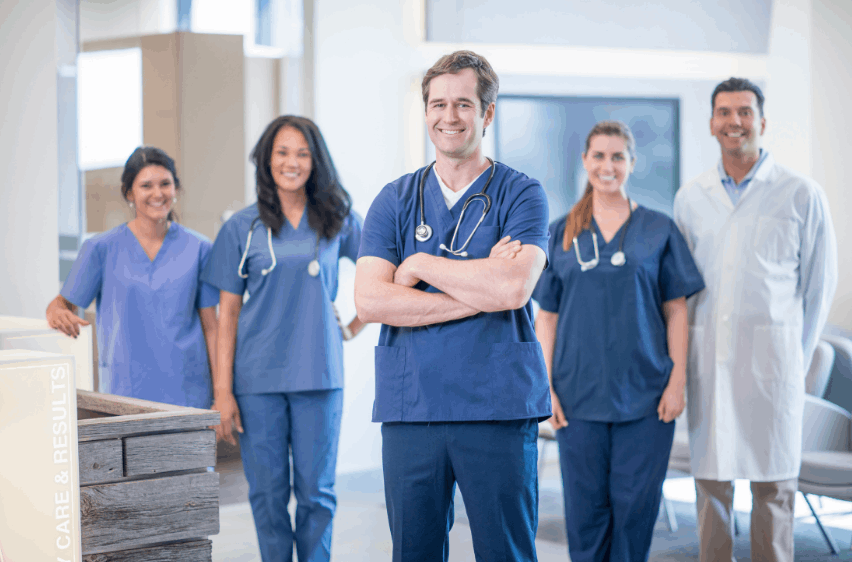 This can be a different ballgame for medical professionals such as doctors, medical technologists, anesthesiologists, nurses, and the like. With the constant number of patients they have to care for; their working hours can go beyond 40 hours, especially those who perform surgeries and procedures.
Others, however, such as pediatricians and other similar fields, can keep regular business hours. Many medical professionals work in physician's offices within hospitals. Those who have non-clinical jobs in hospitals may work in offices or departments located within a particular wing or floor.
The salary for vacancies in hospitals varies from one position to another. For example, medical practitioners and those holding technical positions, such as doctors, nurses, surgeons, and the like, were given a median wage of $64,870 per year. Non-clinical positions, however, are given salaries based on their varying skills and requirements.
Job Outlook
The job outlook for vacancies in hospitals can be in demand throughout the year. It has become more demanding the past year or so, what with the world undergoing a pandemic and a world health crisis.
This event entails that just about all hospital-related positions need to be filled, but with a special focus on medical and or clinical positions. Of course, administrative positions and communications and business-related aspects remain more essential than ever.
Employment in the healthcare sector is slated to grow up to 15% until 2029, with the industry expecting to add around 2.4 million jobs. This is due to the required aid to the growing aging population and the current medical landscape everyone is experiencing.
Qualifications And Requirements For These Jobs
As mentioned, those interested in obtaining a medical or clinical position in a hospital should have specialized degrees. Before this, however, the educational background needed would be a relevant bachelor's degree or undergraduate studies, such as a pre-med program.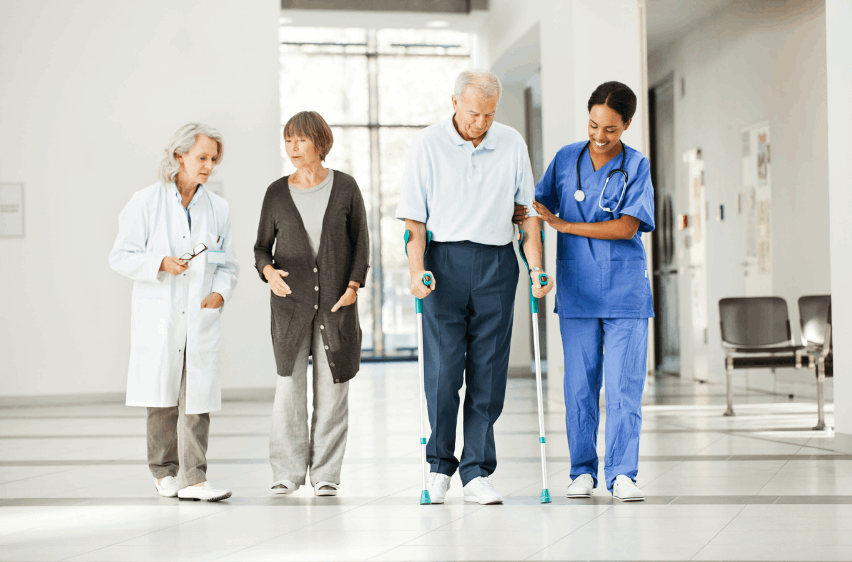 Doctors need to go to a licensed or accredited medical school after having subjects in anatomy, biology, chemistry, and other similar courses during their bachelor's degree. Medical school would take another four years, while further training and specialization, such as residency, lasts another three to seven years.
Those who want to secure clinical positions also need to have the proper licenses in place, which can vary from one state to another. Applicants must also ensure that they pass their medical board exam. The qualifications and requirements for non-clinical positions, on the other hand, are very different.
Typically, those who aim to have administrative jobs only need to have a high school diploma. Those in human resources, such as managers, and IT specialists, may need to have an undergraduate or associate's degree, with some even expected to undergo further training and specialization.
Other Necessary Skills And Training
Hospital settings can be pretty demanding and rigorous, with different problems being faced on both a clinical and non-clinical level. Because of this, individuals who want to enter the field must be adept in problem-solving, have the right critical thinking skills, and be quick on their feet.
Moreover, those in the healthcare field should also take on a service-oriented approach, especially as vacancies in hospitals usually involve working with people daily. In line with this, people should also be effective listeners and communicators to properly convey messages.
The healthcare industry, as well as the technologies used in it, are ever-evolving. Because of this, employees undergo constant training and should attend conferences and make use of updated tools and equipment. Thus, it is essential that individuals in the healthcare profession be up-to-date with all the latest events and happenings.
Learning How To Apply For Job Vacancies In Hospitals
There are no shortages of vacancies in hospitals to apply for. This also goes for job search platforms and avenues for applying for jobs in these institutions. Thankfully, aspiring applicants can complete their applications in several ways.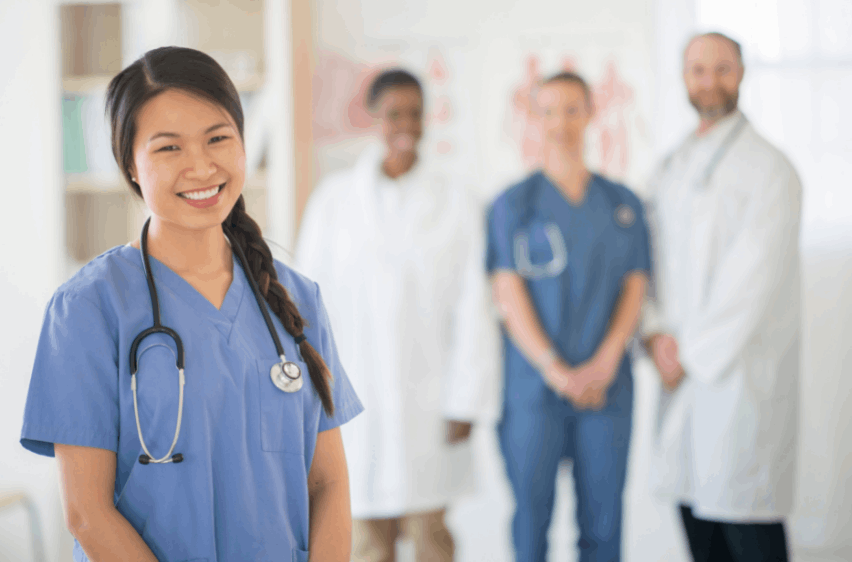 One of the more traditional routes for applying for vacancies in hospitals is attending a job fair. Hospitals usually have job fairs and recruitment events on-site or other participating off-site locations, such as hotels, convention centers, and the like. Make sure to bring several copies of your resume to submit to different hospitals, and be prepared to be interviewed on the spot.
Alternatively, another traditional yet less common approach is by directly going to the hospital's human resources. Many hospitals have job postings available on bulletin boards, so be sure to check these out beforehand. Having a resume to hand in is also a must.
For those who want to go for a more modern and digital route, online applications are the way to go. Many hospitals are now posting their vacancies online on their respective websites, so giving these a look would allow interested applicants to see what positions are available.
Using Job Search Platforms
Job openings are not limited to job fairs and job postings on a hospital's website. As a matter of fact, these are more common in job search platforms today. Some of these popular job search sites include the likes of Indeed, FlexJobs, Monster, and Glassdoor.
Using these job application sites increases the chances of applicants finding the right job and company for them. Not only can they filter out the desired position, but individuals can also filter their desired salary, level of experience, the location that works for them, and more.
What's great about using these platforms is that one can already read up on the job requirements and responsibilities. Applications are also a breeze, with users required to set up a profile, upload a resume, and click on Apply to complete an application.
The Bottom Line
With the wide range of vacancies in hospitals, applying for a position has become easier than ever before. Hopefully, through this guide, individuals raring to navigate their clinical and non-clinical journeys in the field of healthcare can find just what they are looking for.