Nowadays, finding a job online has never been so easy. Yet with so many job sites available online, it's easy to get overwhelmed.
To avoid this, you can use one of the most trusted, leading job marketplaces in the world, Reed.co.uk. With a simple vision of connecting people to a world of career opportunities online, Reed.co.uk features vacancies from tens of thousands of recruiters annually.
This article will talk about the Reed.co.uk job site, its features, and how to apply for a job on the platform. Are you ready to land your dream job? Then read on!
Reed.co.uk's Commitment to Providing Career Opportunities
The Power of the Search Feature on Reed.co.uk
Jobs Available on Reed.co.uk
The Anatomy of a Job Post on Reed.co.uk
How to Apply for a Job on Reed.co.uk
Using the Reed.co.uk App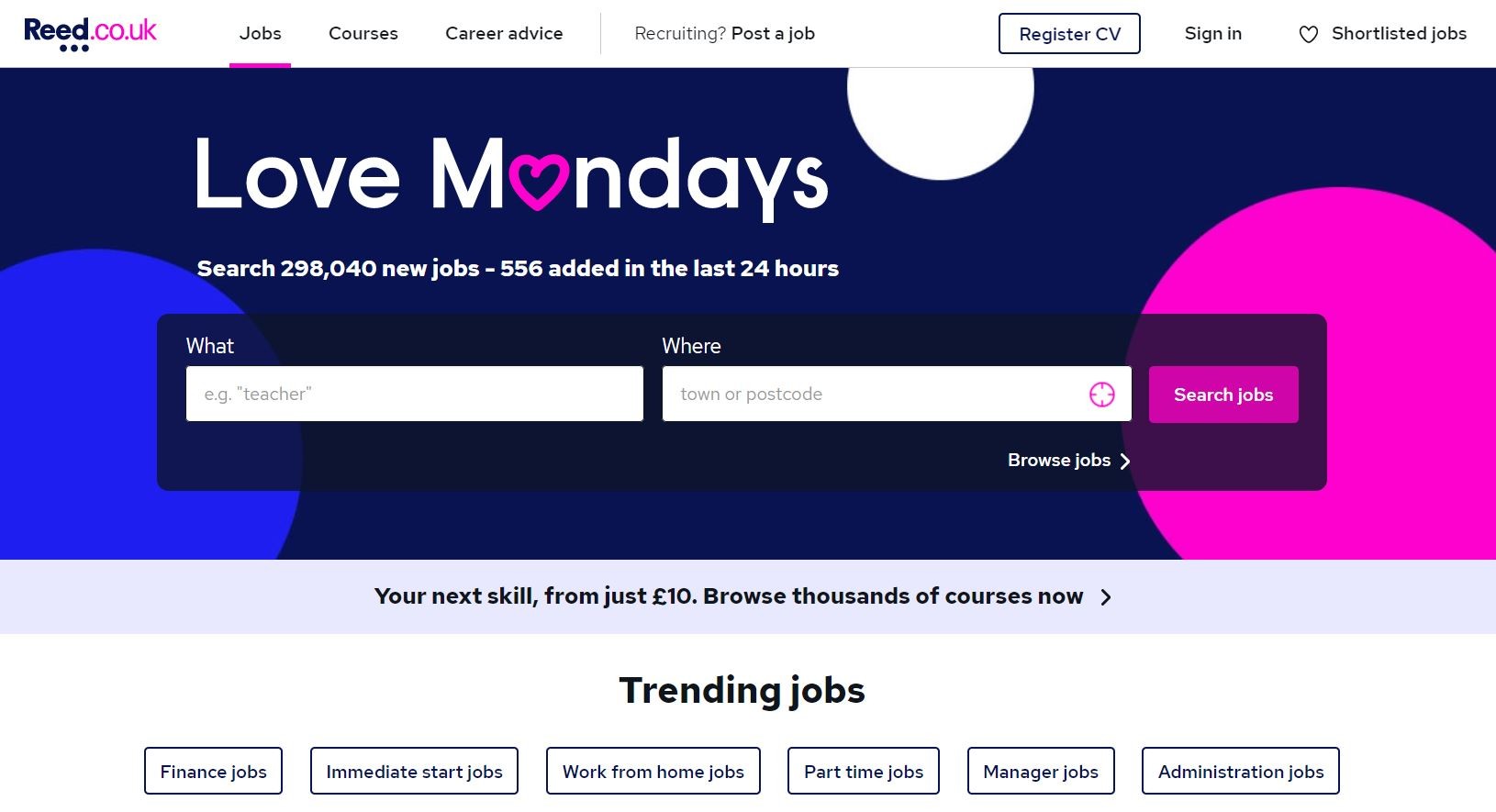 Reed.co.uk's Commitment to Providing Career Opportunities
Reed.co.uk, founded by employment agency Reed in 1995, is considered the first recruitment website run by a recruitment agency in the UK. Since then, Reed.co.uk has grown to become one of the UK's leading careers marketplaces.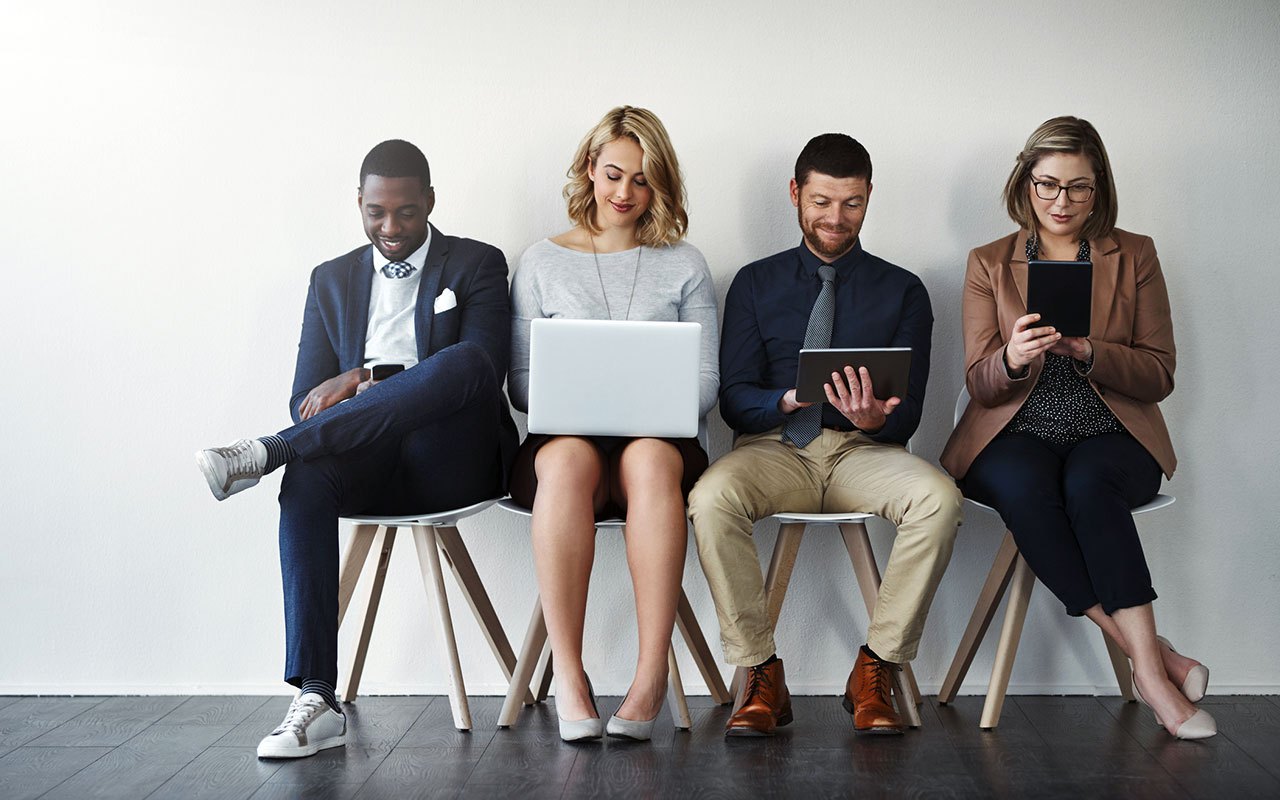 Over 11 million people per month use Reed.co.uk to look for work and about 100,000 applications are sent off every day.
Reed.co.uk boasts vacancies from over 30,000 recruiters a year, including private and public sector employers and top recruitment agencies and consultants.
Registered users can get email job alerts, apply for openings, create their own profiles, and upload resumes to the platform.
Other Opportunities
What is impressive about Reed.co.uk is that it doesn't stop at simply connecting users with potential employers.
Its recruitment services also include job advertising with full applicant management, resume search, a platform dedicated to hiring temporary staff, branding, display advertising, and email services.
It also provides services for learning providers through Reed Courses. More than 1,000 learning providers post over 70,000 courses on various subjects, such as accounting, HR, and even cooking.
The Power of the Search Feature on Reed.co.uk
Navigating Reed.co.uk makes job hunting easy because of its comprehensive search feature. It saves time and effort and allows applicants to focus more on the application process.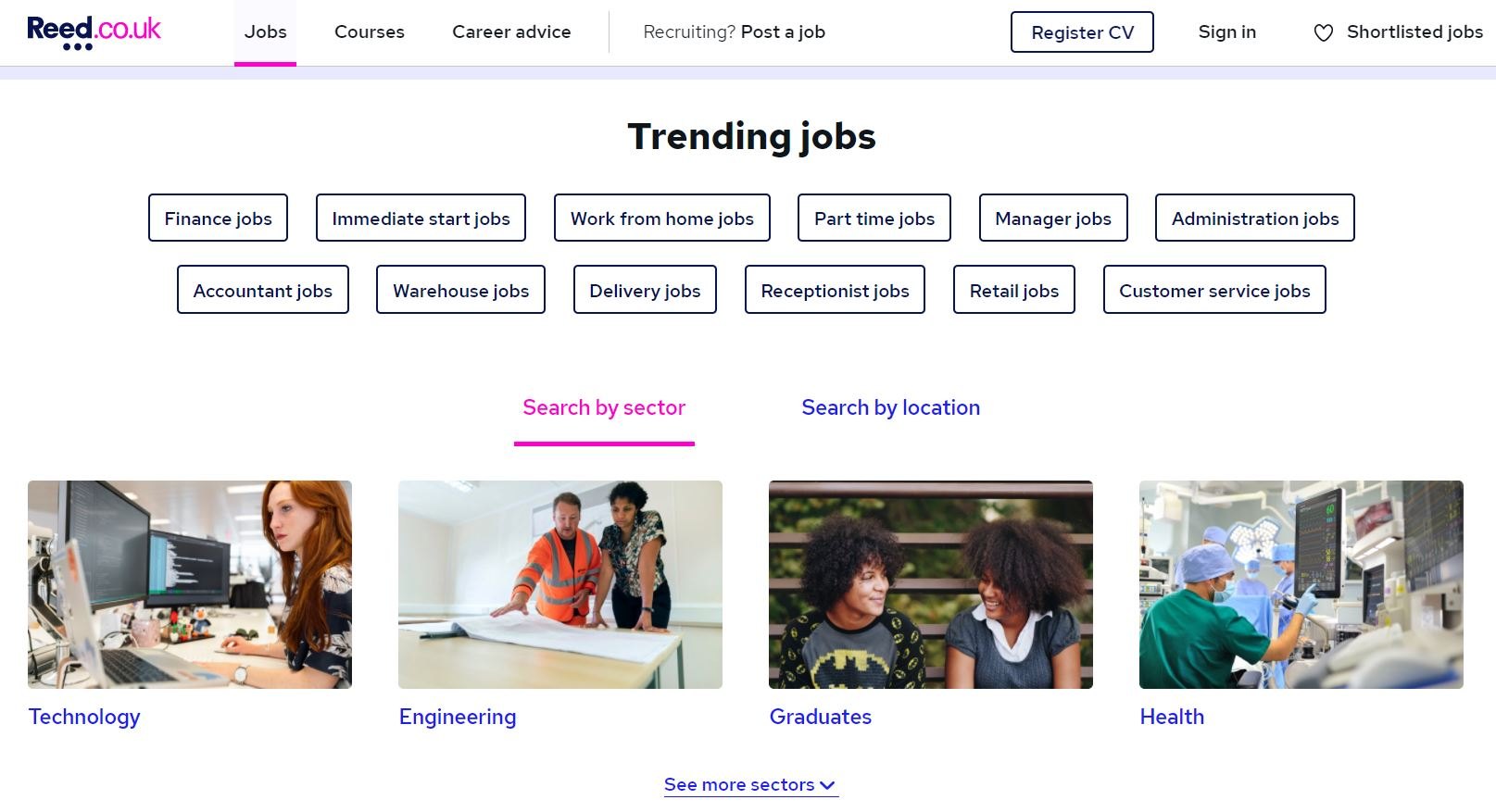 On the home page of Reed.co.uk, the search bar features a space under the "What" label to type in the position you're looking for, and a space under "Where" to search by preferred location of your future workplace.
Somewhere below the search bar, you'll find an overview of the sectors and locations. You can also search for a job by sector. Some of the sectors are technology, engineering, health, and education.
If you search for a job by location, there are jobs available in South East England, Norwich, Manchester, Liverpool, Newport, Swansea, and Cardiff.
Trending Jobs
The Trending Jobs section refers to the jobs that are viewed and most sought-after on the platform. This is helpful to those who would like an idea of which skills are in demand right now.
Some of the jobs under Trending Jobs are work from home jobs, delivery jobs, and customer service jobs.
Others that made it to the list are finance jobs, immediate start jobs, manager jobs, administration jobs, accountant jobs, retail jobs, and receptionist jobs.
Jobs Available on Reed.co.uk
Reed.co.uk caters to all types of jobseekers, regardless of their credentials and level of experience in a certain field.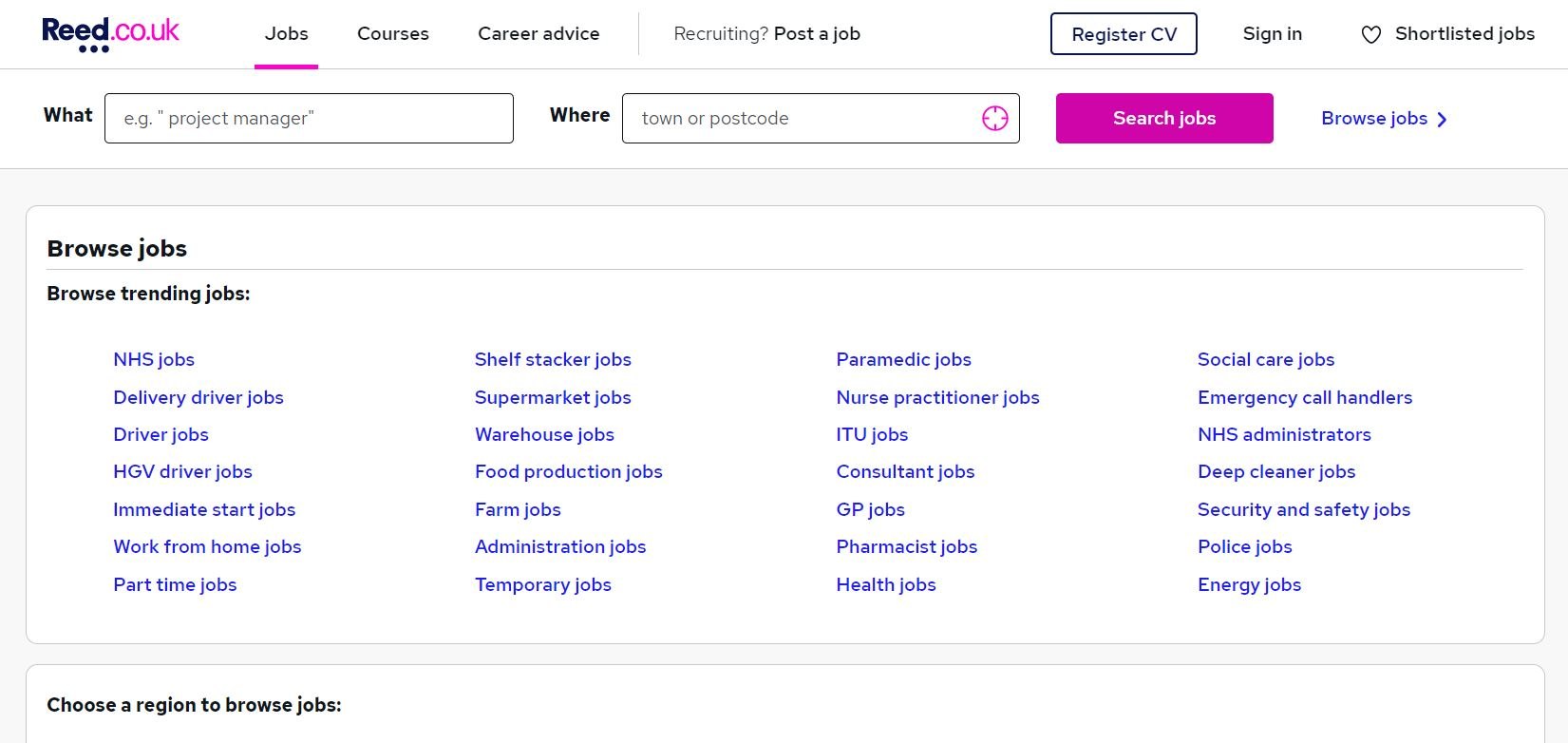 It features jobs for individuals who opt to work from home. The platform also has jobs for those who want to work on the side during the weekend and in the evening.
Jobseekers who may not be able to enter full-time employment can choose from Contract Jobs, Temporary Jobs, Part-Time Jobs, and No Experience Jobs.
Graduate Jobs and Entry Level Jobs are also available on the platform. There's something for everyone, whether they are seeking work on a farm, in social care, or in financial services.
Refining Your Search on Reed.co.uk
But don't get overwhelmed with the sea of jobs. Jobseekers can further narrow their search through the filters bar available on the website.
When you go to the Jobs page, the left column will show you queries that you need to respond to. Here, enter information such as expected salary, job type, and date posted.
The other subcategories are Specialisms, which basically refer to different industries. Below it is "Posted by," with the options Agency, Employer, and REED.
The Anatomy of a Job Post on Reed.co.uk
What will you see on a job posting? Reed.co.uk offers a comprehensive yet straightforward framework, setting the bar high for hiring websites.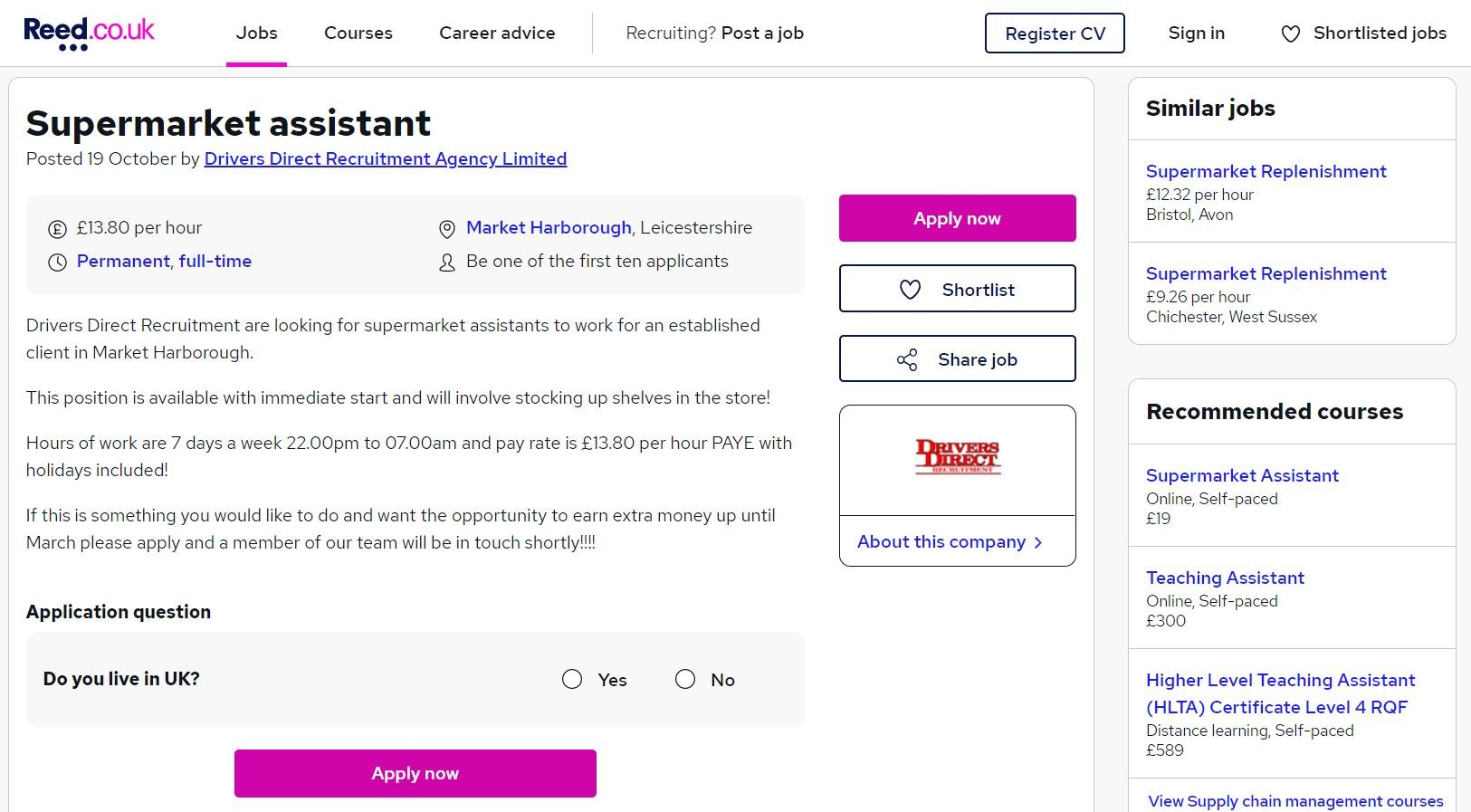 When you click on a job title, you will be directed to a page that shows the job title, the employer that posted the ad, and a summary of the nature of the job that includes the location and whether the job is full-time or part-time.
Below it is the basics, such as job description, job responsibilities, and qualifications. These are presented in a bulleted list so the information is scannable.
The information on the employer is usually placed at the end of the job post. It comes with a reference number and a note that warns applicants about scams.
Customization Features
Reed.co.uk makes searching for a job and evaluating it easier for the website's users through its customization features.
One of these is "Get Job Alerts." When you click the button, a pop-up message will ask you to provide your email. This lets you receive emails that will notify you about new job openings that are similar to the ones you are currently viewing.
On the right column of a job post is a bar that displays the shortlist function, where you can save jobs you like but are not yet ready to apply for. Under it is the "Share job" function, which allows you to email or share the job post.
How to Apply for a Job on Reed.co.uk
With its interactive features, Reed.co.uk takes the complications out of your application process.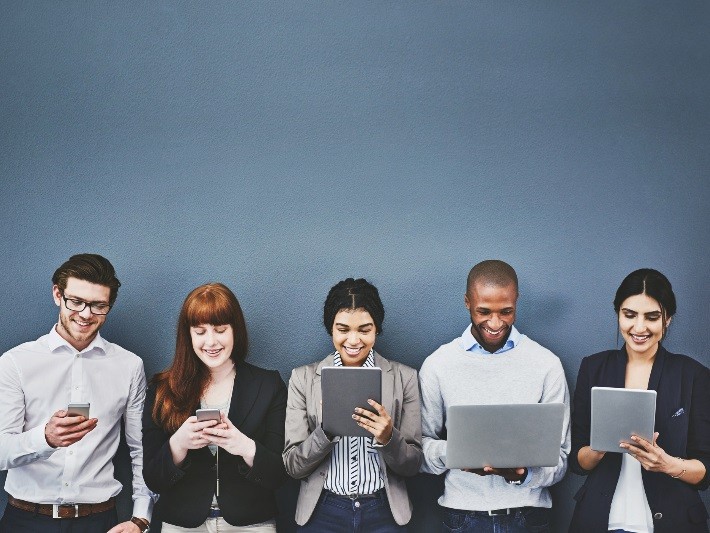 Once you are viewing the job post you want to apply for, tap on the "Apply now" button. For every job application, you will be asked to submit your resume.
If you're a regular registered user of the website, the title of your current resume (CV) will appear when you click on the "Apply now" button. There are also links to "View this CV" and "Change CV."
After you've applied for a job, you'll land on a page confirming that your application has been sent to the recruiter. You'll also get an email from reed.co.uk confirming the delivery of your application.
How Long Do Jobs Stay on the Site For?
Reed.co.uk recruiters can decide how long they want to advertise their jobs. Some posts remain on Reed.co.uk for between one and six weeks, but others may be on the site for as long as a year.
If you haven't received a response from a recruiter, go check the spam filters in your email account. Another option is to add no-reply@e.reed.co.uk to your address book or safe list.
Know that there are some recruiters who require jobseekers to make applications on their own website. This means you will be directed to the recruiter's website to complete your application.
Using the Reed.co.uk App
Jobseekers can now take advantage of the ease and convenience brought by the Reed.co.uk app.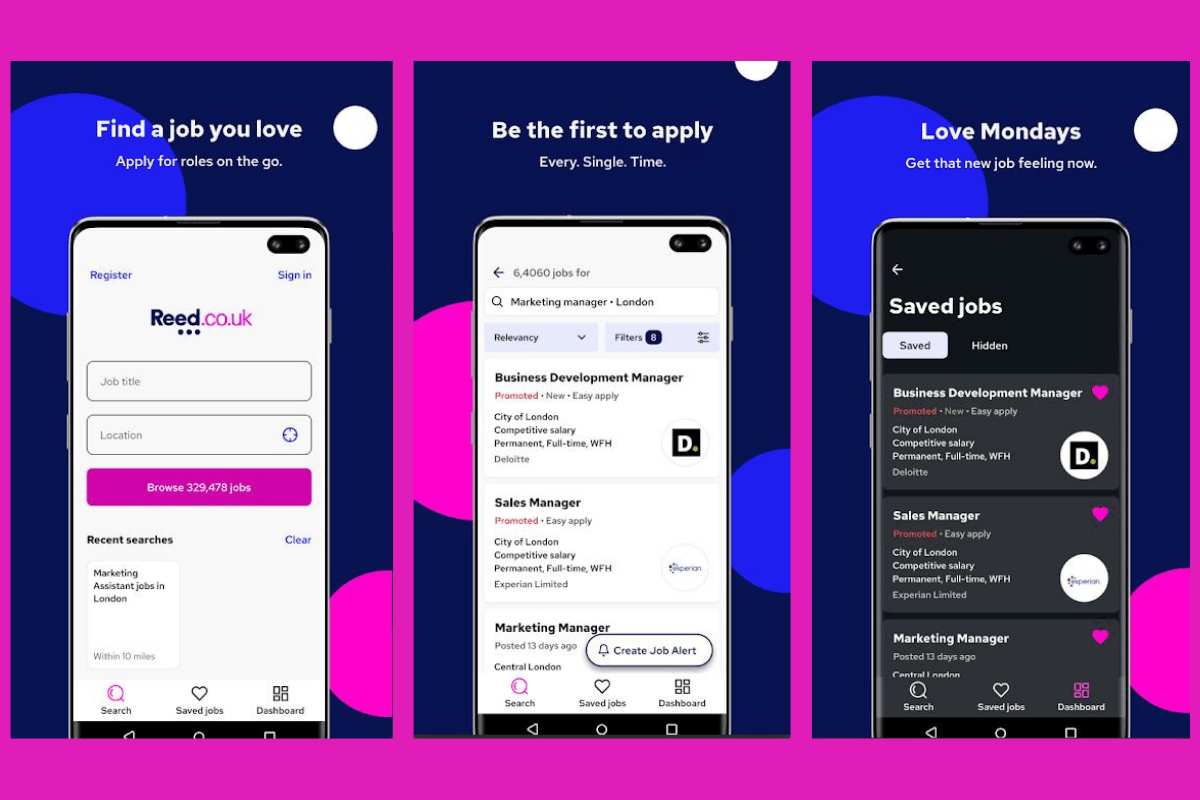 If you are already registered on the website, your details can be synced with the app, and you don't have to re-upload your resume to the system anymore.
If you don't have a resume yet, the app's CV builder feature can help you make one. You can also set up job alerts on the app. Light and dark modes are also available for better navigation.
Most of the contents of the Reed.co.uk app reflect what the web version has. The app displays relevant job matches and other relevant info based on how you set up your filters.
How to Download the Reed.co.uk App
The Reed.co.uk app is available to both Android and Apple users.
For Android users, go to Google Play Store. Type in "Reed.co.uk Job Search" in the search bar. Once the app's name appears, tap on the "Install" button.
Apple users can head to the App Store. They can search for "Reed.co.uk Job Search 4+" under Reed Online Ltd. When it emerges, simply click on the "Get" button.
Conclusion
Reed.co.uk is admired for being flexible and inclusive in terms of career opportunities. What makes it more impressive is Its user-friendly features, well-arranged sections on the website, and easy application process.
Jobseekers also have peace of mind because Reed.co.uk values the legitimacy of jobs, data security, and ease of use for everyone. It's good to know you can get your dream career in a few clicks!