Thirteen years after 2008's recession, the true worth of the four-year degree is the topic of much discussion. Millions of young adults with slim work opportunities despite having a degree are currently saddled with crushing debt with limited prospects for work.
But what if you are contemplating your next career move? At the moment, the argument for obtaining a four-year degree is not promising. Luckily you have other options.
Within two years or less, you can get the education you need for a high-paying career in an array of industries. Look at these five high-paying jobs that are easy to get started with.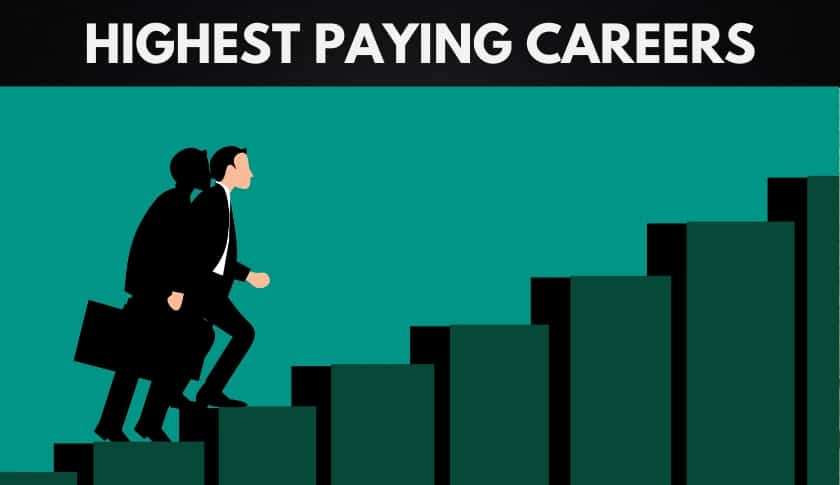 Web Developer
Web developers will stay in demand in the digital age, no matter how technology progresses. Everything is done on the internet, and everyone wants a website. Companies and organizations can still employ an expert who can do a more skilled job than any automated tool.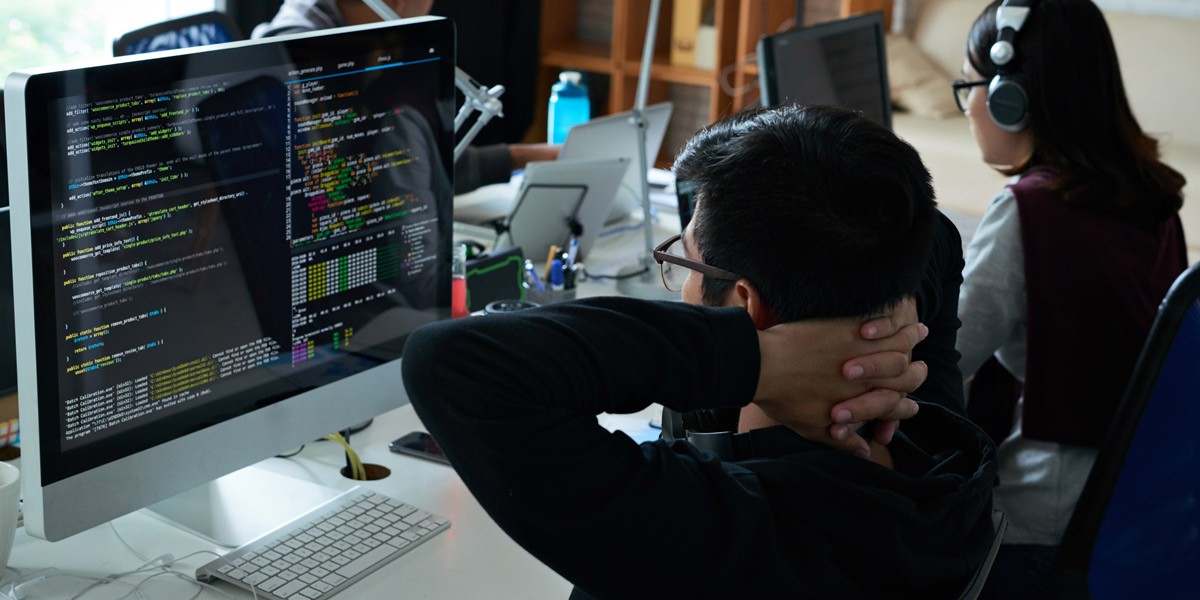 The best aspect of a career as a web developer is that you are measured by your talents, not the way you have gained them. Some developers have picked up these skills independently, but if you're not the self-taught kind, you can still get the education you need without wasting time or money on a four-year degree.
To get you started, look for courses that promise to teach HTML, CSS, and JavaScript. The Bureau of Labor Statistics (BLS) estimates that web developers' median income is $69,430 a year or $33.38 per hour. It is estimated that the industry will have 24,400 new positions by 2026, up 15% from the roughly 162,900 active posts in 2016.
Graphic Designer
Artistic imagination is the primary characteristic of an excellent graphic designer, and while it can be cultivated through formal education, this fundamental skill can not be taught.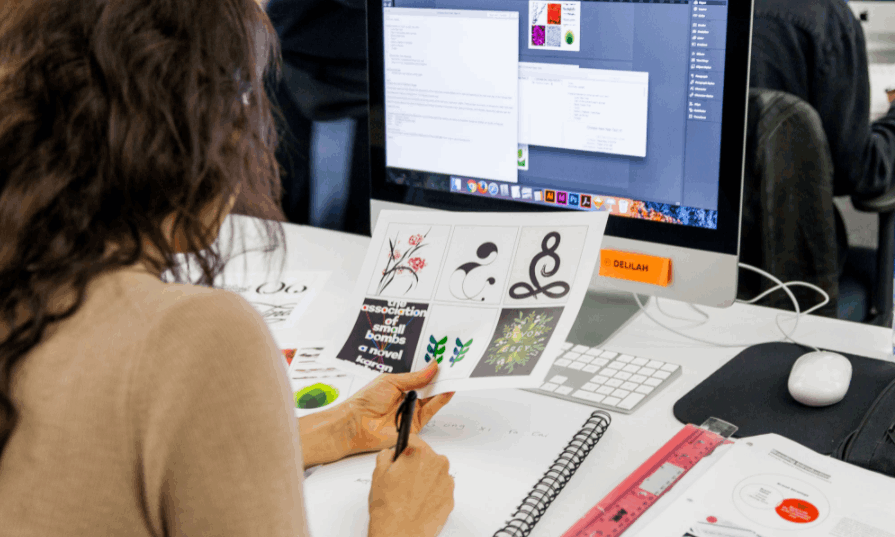 Computer literacy is a must-have ability for a graphic designer these days, so you may want to look for courses geared explicitly towards popular graphic design software. But while you can teach someone how to use design software to build something beautiful, you can not teach them how to be creative.
If you are motivated, you can use a graphic design program to train yourself, making this industry very lucrative for you. A graphic designers' median income is $50,370 a year or $24.21 per hour. With a total workforce of 266,300 and 11,100 new jobs planned for the industry by 2026, this career path is definitely something to consider.
Electrician
The conventional trade schools may have taken a back seat to colleges in the previous decades, but that has created a massive need for qualified tradespeople to fill vacancies created by the aging baby boomers.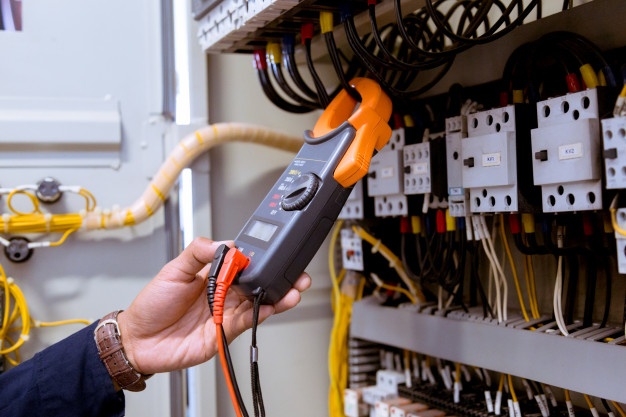 The BLS expects the demand for electricians to increase by over 20% by 2022, adding over 114,000 jobs to the current figure of 583,000. Take advantage of an online program and check into local apprenticeships' availability if you are looking to move in this direction.
Electricians have a median income of $55,190 per year or $26.53 per hour.
Paralegal
A mind-boggling amount of paperwork is produced and processed by law firms, but the lawyers themselves don't have the time to draft every word and compile every piece of information they need for their cases. Instead, they recruit paralegals to do a great deal of this grunt job.
Lawyers can invest seven years and thousands of dollars to get where they are, but paralegals don't have to follow suit. You will complete an associate's degree program to apply for a paralegal position and be in the job market in two years.
A paralegal's median income is $50,940 per year or $24.49 an hour. It is estimated that the industry will have 41,800 new positions by 2026, up 15% from the figure of around 285,600 active posts in 2016.
Medical Assistant
Medical assistants are hired to provide technical, physical, and clerical assistance to the patients under the supervision of skilled physicians or doctors. Though their exact roles and responsibilities vary according to the needs of the organization, their significant aim is to be a helping hand and provide quality patient care.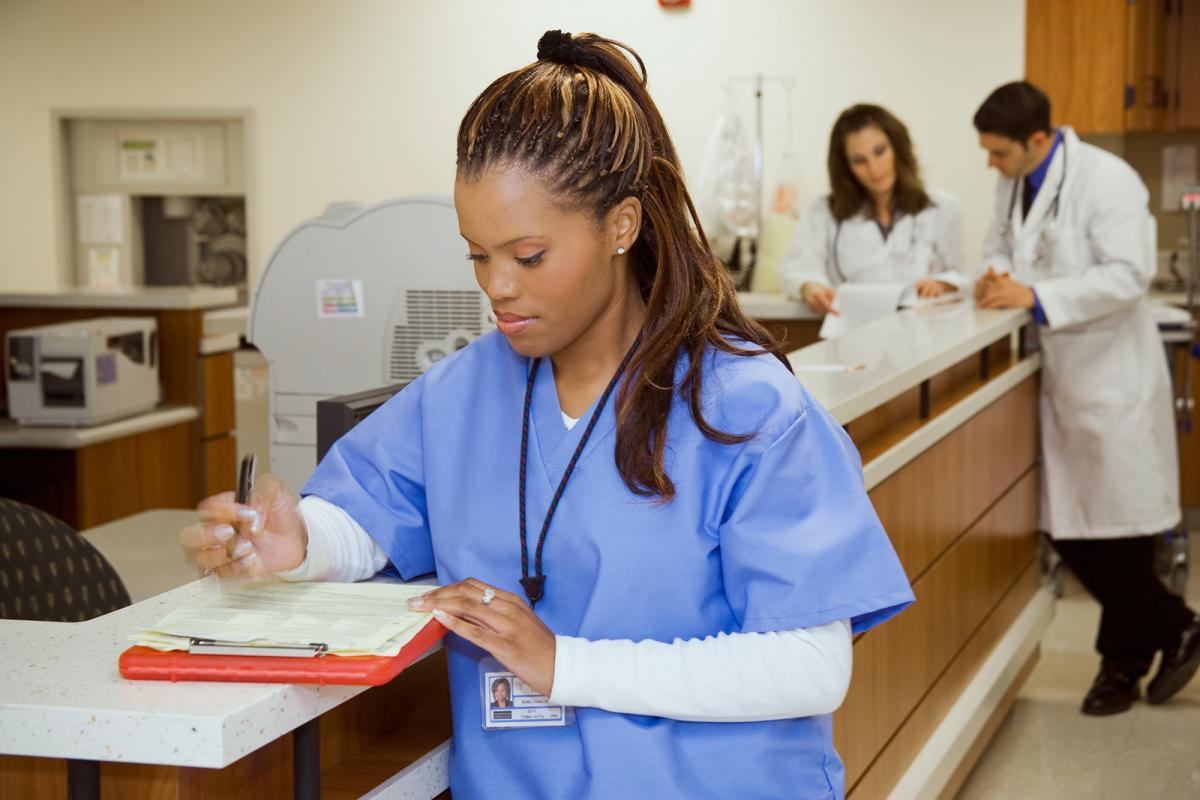 Unlike professional physicians, medical assistants are not required to own a high-profile medical degree. Most of the time, being certified as a medical assistant takes only two years in a training program which will result in an associate's degree.
On average, a medical assistant can make up to $33,716 per year. While the lowest it can range around $21,280 per year, the best paid 25% organizations pay as high as $41,910 to medical assistants with more experience.
Certified Bookkeeper
In a world where innovative technologies have overshadowed manual payroll work, several companies are still looking for a certified bookkeeper to handle their company's payroll. Bookkeepers manage the accounts receivable, financial negotiations, and other financial records of a company.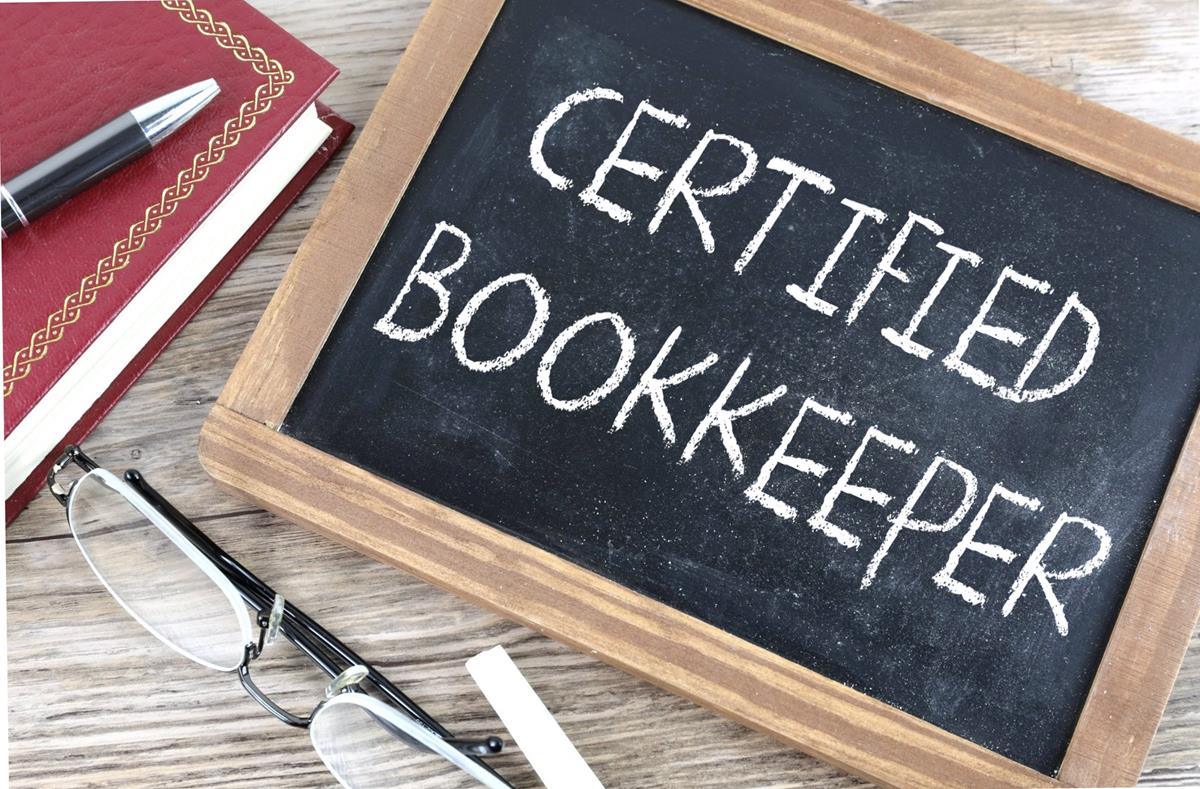 An individual with basic accounting knowledge or experience of best accounting practices can step into the field of bookkeeping, whether graduated or not. Some of the other skills that make a bookkeeper still high in demand today include data entry, attention to detail, knowledge of accounting frameworks, and proficiency in Microsoft Excel.
A skilled bookkeeper is capable of taking home the median salary of $40,240 per year. This estimates the hourly rate to be $19.35. However, the same is subject to variations based on the level of education, experience, and location.
Content Writer/Copywriter
Content writing and copywriting are two blossoming fields in the world of online business and are here to stay. They are responsible for producing digital content for companies in order to promote their products and services. Though both content writers and copywriters do similar jobs, their work can vary depending on the form of content.

Though most companies do not ask for a high-profile academic degree, they sure want a creative content writer to have strong writing skills, keen attention to detail, research skills, good communication skills, and the ability to curate unique content.
Salaries can go up to $52,121 on an annual basis. Depending upon the experience and level of position, some companies also offer a maximum salary of $72,000 per year.
Construction Manager
Construction managers are bigwigs in the field of construction and civil engineering. They serve a wide range of purposes, including recruiting and supervising construction workers on the site. They also work in alignment with architects and engineers to propose budget, plan, and deadlines for the project.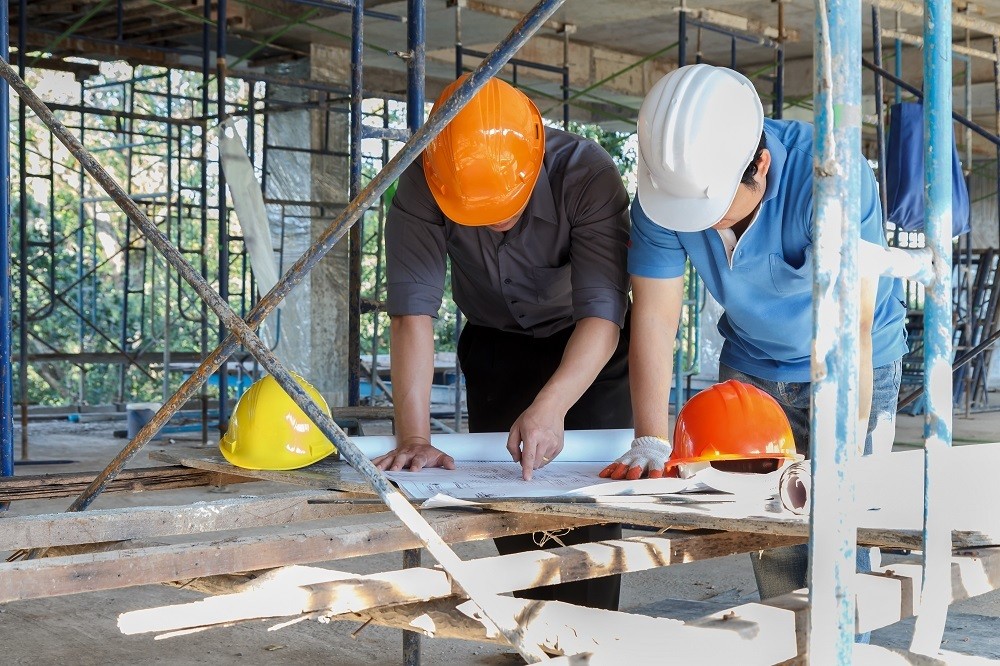 An individual who has missed the bachelor degree in civil engineering or construction management can still be eligible for the role by taking a two-year degree or diploma program. They are expected to have strong interpersonal skills such as communication, collaboration, management, organization, attention to details, and quality assurance.
Construction managers can pull in $70,000 per year. The ones with three to five years of experience are capable of earning $85,000. Australia, United States, and Switzerland are a few examples of nations that play incredible salaries to construction managers.
Digital Photographer
Sometimes the passion of a person can take them to the roads of success. The same holds true in the case of digital photographers as they are involved in capturing and preserving the shots through their expertise, skills, and creativity.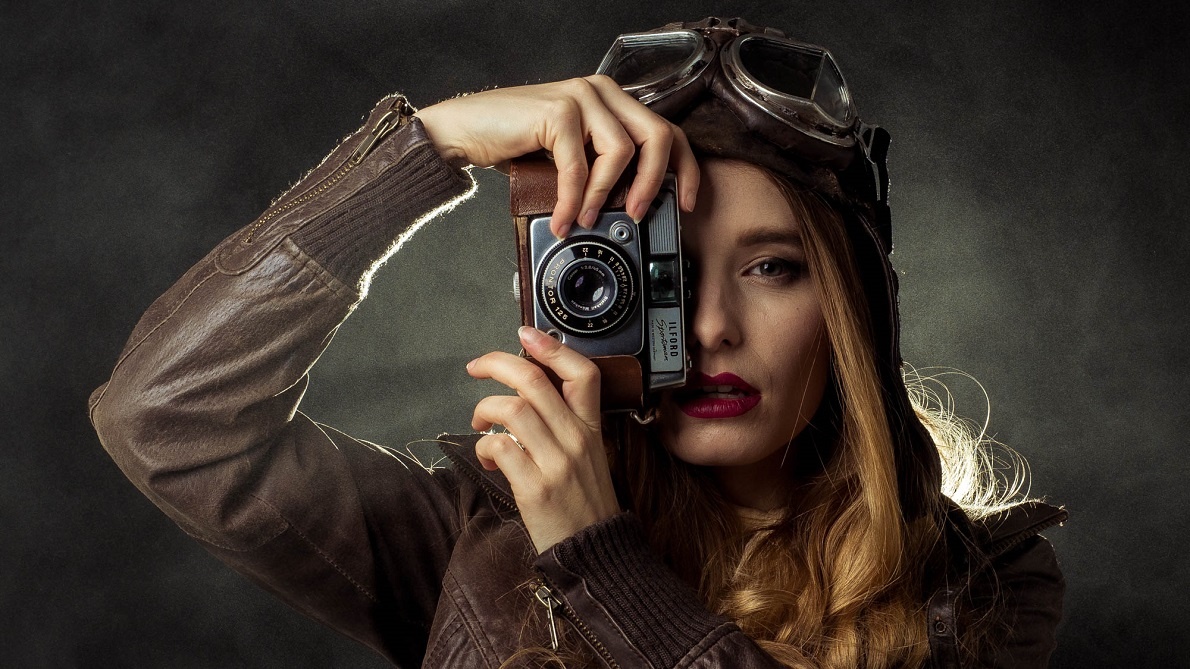 Though digital photographers are not required to hold a postsecondary education or degree, taking a certification or diploma course can help to boost their chances of getting selected to work at an A-list firm.
Digital photographers are eligible to work in the companies associated with journalism, entertainment, fashion and beauty, travel, art, wildlife, real estate, and automation They can earn around $17.44 dollars per hour. Depending upon the level of certification and experience, the salary range can vary between $53,317 to $75,816 annually.
Make-up Artist/ Hairstylist
With the spike in people's interest in glam trends and styles, the career of makeup artists and hairstylists has reached new heights. They are responsible for justifying their artistic skills by making customers flaunt chic makeup or trendy and modern hair styles.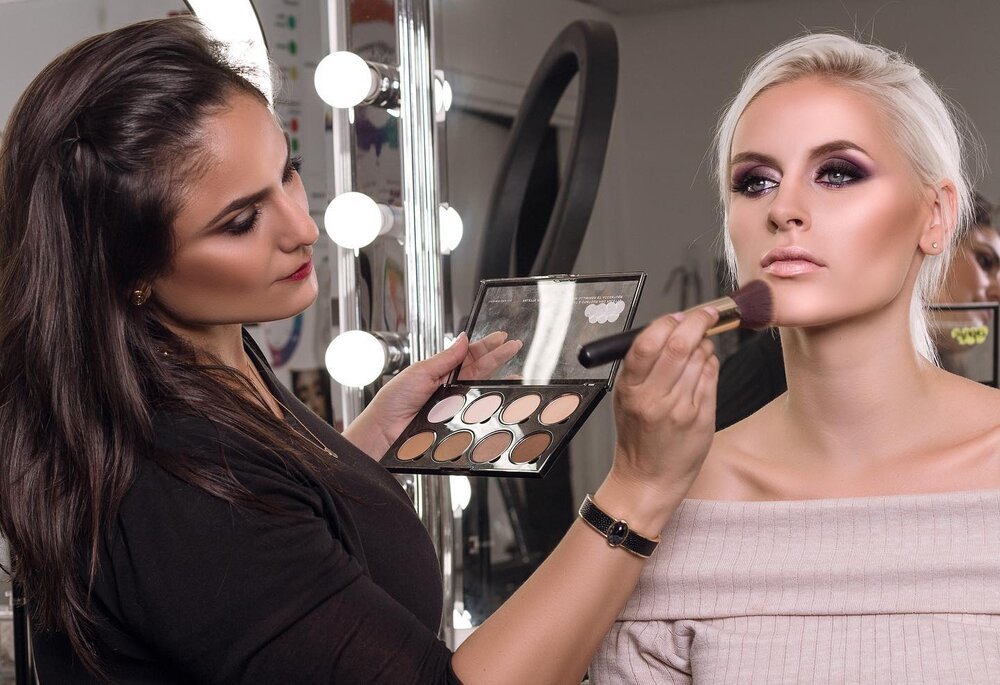 Anyone with excellent knowledge of makeup products, techniques, and technologies can apply for the role of makeup artist or hairstylist, whether or not they own an academic degree. However, the certification from a makeup or aesthetician course is necessary. Phenomenal communication, creativity, and an artistic mindset are other requirements to be a part of the beauty and cosmetic world.
As per Indeed, a makeup artist can earn an average salary of $31.44 per hour. However, based on factors like experience, skills, bonuses, and overtime, the remuneration varies between $7.25 to $94.45 per hour.
Conclusion
Hopefully, when you try to find a few well-paid jobs with little education, we have given you some great choices to think about. The next step is to contact and find out what it would take to participate in the educational institution program.
Don't miss out on the apprenticeship programs to experience convenience on your career path.