The job-seeking landscape in India, along with the rest of the world, is a truly competitive one. With more graduates seeking bright opportunities, it cannot be denied that looking for the right job can be downright challenging.
For individuals who want to gain more experience and find jobs in India, Internshala is perhaps the best way to go about it. This job search platform offers a variety of services designed not only for applicants but also for people who want to enter paid internships and training.
Learn more about Internshala today and what it has to offer to people in search of jobs and other opportunities. Read on for a detailed look into how to best take advantage of the platform.
Get to Know Internshala
What Internshala Has to Offer Job Seekers
Setting Up Individuals for a Brighter Tomorrow
Using Internshala to Find Jobs Online
Downloading the Internshala App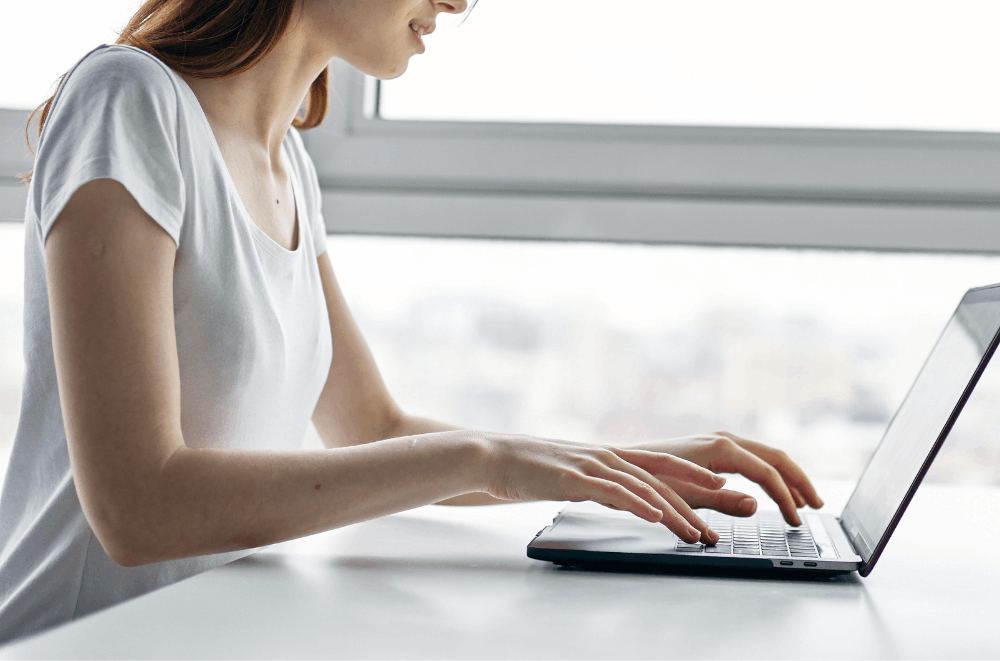 Get to Know Internshala
Internshala is considered the number one internship and training platform in India. It takes pride in offering more than 40,000 paid internships in various courses and sectors such as engineering, MBA, law, media, arts, and many others.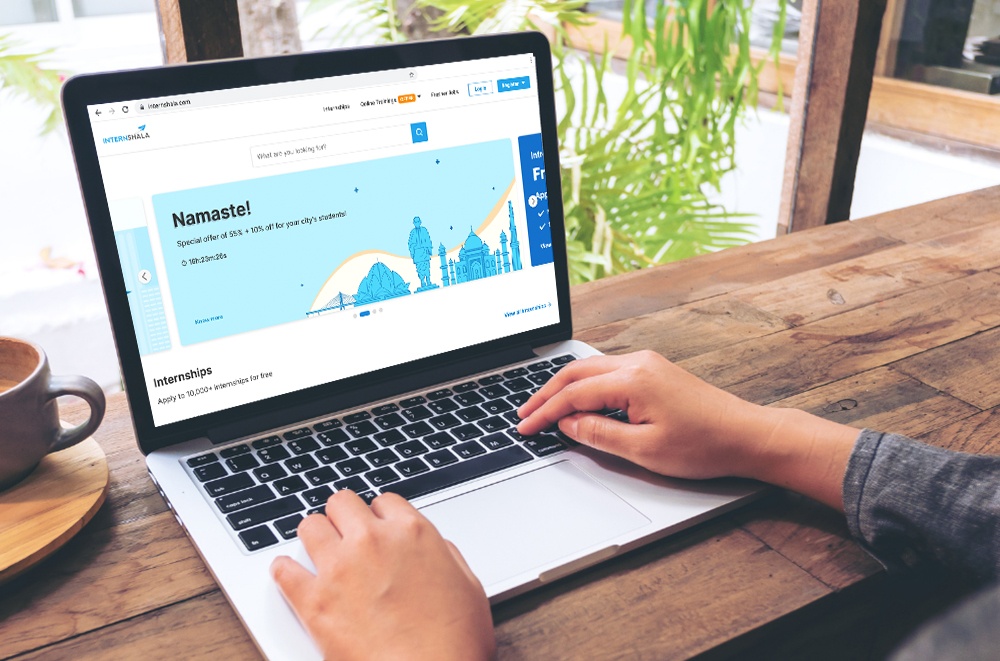 As of writing, the company connects over 65,00,000 students with more than 100,000 companies in India.
This technology company is not just made for enriching experiences for internships and training. As a matter of fact, Internshala also caters to freshers and job seekers who want to forge their own paths in the real world and practice their skills.
This internship and online training platform, as well as a job site, helps students, fresh graduates, and other job seekers connect with varying organizations in India. Whether it is to find paid internships, gain more training, or simply jumpstart careers, Internshala has it all.
Who the Platform Is For
Based on its name alone, Internshala is made for students and individuals who want to gain more practical experiences during a paid internship.
Apart from students, job seekers from all over India can also take advantage of the Internshala platform as they can leverage the site to find jobs that are related to their coursework.
What Internshala Has to Offer Job Seekers
One of the newest features for individuals looking for jobs is Fresher Jobs.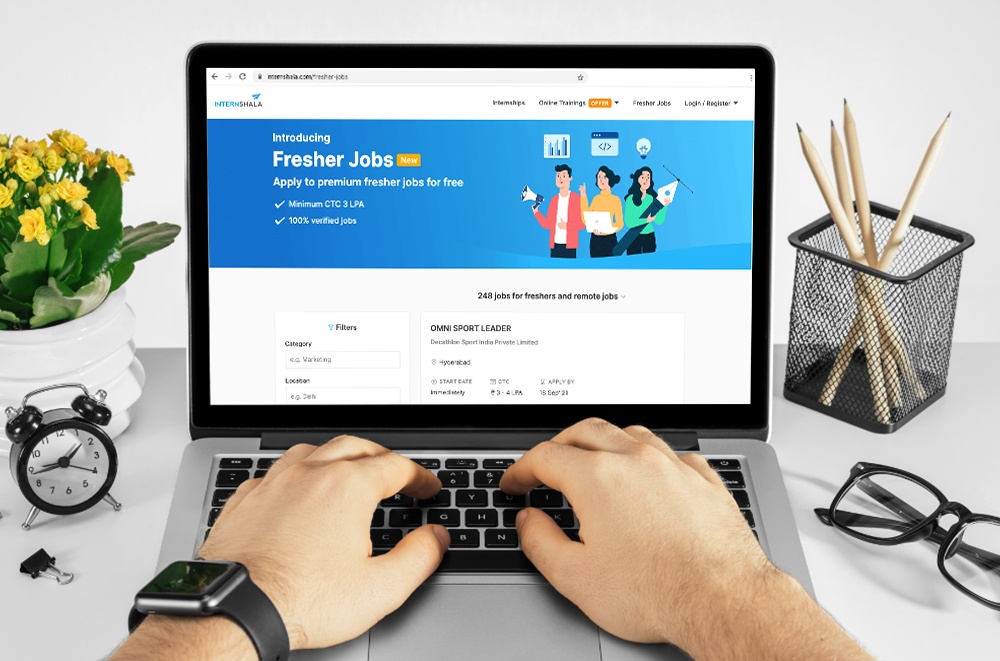 From its name, this particular feature is made for freshers or newly graduated individuals who are looking for opportunities in the real world, may it be in-office work or remote positions.
The Fresher Jobs feature allows individuals to apply for free. The positions posted on this job site, at the very least, come with a minimum offering of CTC 3 Lakhs per annum (LPA) and can even go up to 9 Lakhs per annum depending on the company and position being applied for.
Paid Internships
Students and job seekers who want to get more experience and training prior to graduating can also start their careers early with the help of paid internships. There are over 10,000 internships available across the different cities in India.
What's great about these internships is that Internshala ensures that it finds the best offerings of the season, particularly those that offer a minimum stipend of Rs. 10,000 per month.
Moreover, Internshala also gives students and applicants the chance to grab these opportunities before others through its early access contest and exclusive application window, allowing users to secure their spots before others.
Setting Up Individuals for a Brighter Tomorrow
Job seekers might be wondering why they should take on an internship role, especially when they can go directly to looking for a job related to their course or degree. While that is the case, internships let individuals hone their skills and gain a deeper grasp of their eventual environment.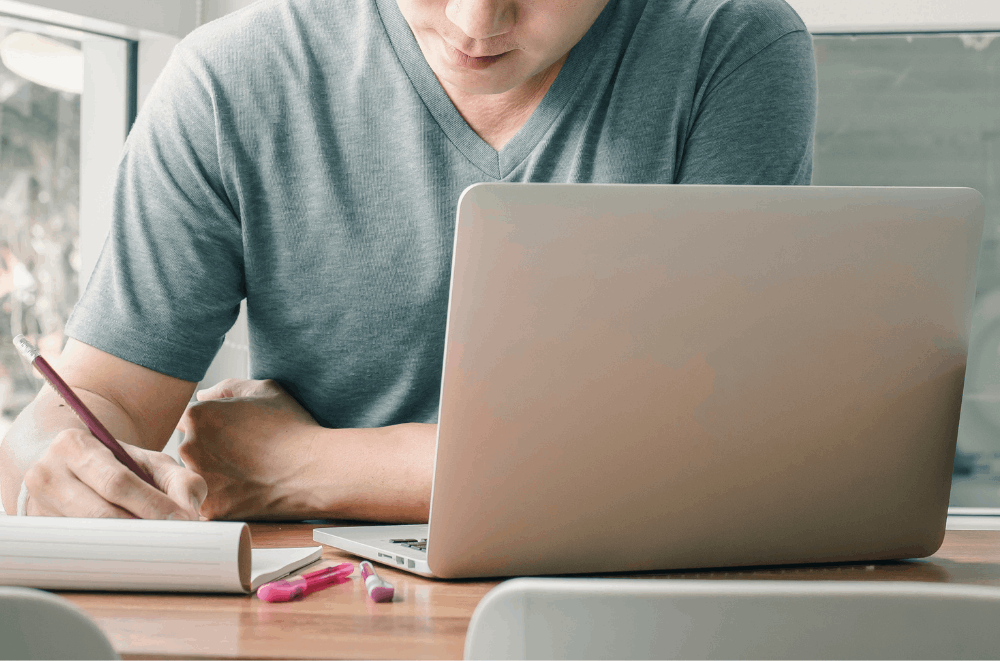 Internships also help individuals strengthen their character and provide wider opportunities to advance their careers.
It is also worth emphasizing that internships give individuals and students an edge in the job market when it is time for them to find jobs. Making them leverage these experiences for larger financial compensation and even bring in a wider network and perspective.
Internshala comes up with thousands of paid internships across different industries. These include part-time jobs, NGOs, engineering, MBA, design, science, media, humanities, and many others.
Specialized Training from Internshala
Job seekers and students who want to further their learnings and skills, and even beef up their resumes can take advantage of the various training offerings offered by Internshala.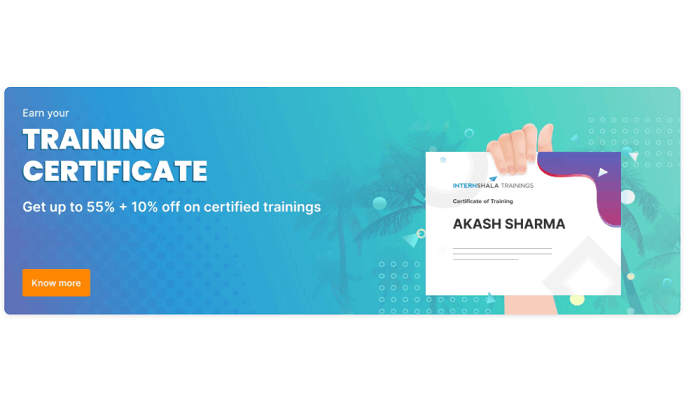 These training options allow individuals to learn new skills and equip themselves with more knowledge in a specific field.
Options range from digital marketing, machine learning, web development, programming with Python, financial modeling and valuation, advanced Excel, business communication skills, and a lot more.
Depending on the course or training, these can take anywhere from 4 to 8 weeks. These also come with a certificate of training, access to video tutorials, and placement assistance.
Price of Specialized Training
The specialized training programs come with a fee depending on the chosen training or course.
For example, web development training is valued at Rs. 1349.
Users can find and use discounts on online training through codes provided by Internshala.
Using Internshala to Find Jobs Online
To find jobs using Internshala, individuals can simply go to the Internshala website and click on the search bar. Doing so will prompt the user to choose what they are looking for, such as an internship, online training, or a fresher job.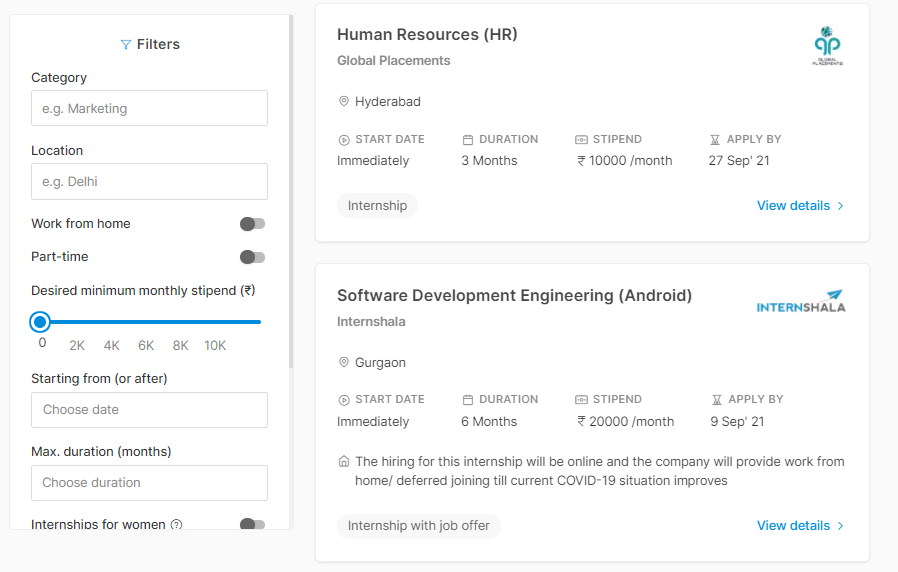 After choosing the respective category, users can type in keywords. Individuals can find jobs by typing in the job category, company, or location to find suitable jobs that fit these requirements. Users can also browse through job opportunities by popular location or category.
Once individuals have found a job that fits their needs, skills, and preferences, all they need to do is click on the job posting and read through the job description, key responsibilities, salary range, and requirements. Click 'Apply Now' to proceed with the application.
Those who do not have an account will be prompted to register and sign up for an Internshala profile. Meanwhile, those who already have an existing profile can just log in. Afterwards, users are prompted to follow through with the application with a set of instructions.
Signing Up for Internshala
Signing up on Internshala is one of the easiest things to do. Besides being given the option to sign up with their respective Google accounts, users can also sign up with their email ID.
They will need to provide their first and last names, as well as nominate a password as well.
Before registration, users are advised to read through Internshala's terms and conditions page. This familiarizes users about the site's use of personal details and the like.
Downloading the Internshala App
Internshala has a dedicated mobile application for its users. It must be stressed that the mobile app is only made for individuals looking for internships or fresher jobs. Employers who are looking to post opportunities must use the website to do their respective postings and the like.
The Internshala mobile app is currently only available for Android users. It can be downloaded through Google Play Store by tapping on the Install button. Users can log in or sign up on the app using their Google+ accounts or their respective email ID.
For Internshala to run smoothly, individuals need to have an Android device running on version 5.0 and up. Users also need to have ample space to ensure the mobile application runs smoothly.
Job seekers can use the Internshala app to find jobs and paid internships even while they are on the go. They can even create an updated resume using the app and create job alerts with the help of the app, ensuring they won't miss out on opportunities that become available.
Fees and Charges Associated with Using Internshala
Students and job seekers are free to use the Internshala application. Internshala warns users to immediately notify them if an employer or recruiter asks individuals to pay a registration fee, laptop fee, or even put down a security deposit.
While Internshala does not impose fees on the use of its website and mobile application on job seekers and students alike, it does, however, levy certain fees for employers who do want to post a full-time job on the platform. They are charged INR 4999.
The online training offered by Internshala also comes with a fee, but this is largely dependent on the type of course or training, as well as the overall duration of the offering.
The Takeaway
Internshala is a great way for students and freshers to find jobs and paid opportunities across India. With this platform, individuals can not only enrich their learning and knowledge with different online training programs, but they can also expand their horizons and gain real-world experience on an internship.