Freelancing has become more popular than ever in recent years as people look for alternatives to regular office work amidst the global health crisis. The flexibility enjoyed by freelancers has become an attractive selling point for many people looking to supplement or even replace their current jobs.
You can find numerous job sites that cater to freelancers and the thought of browsing through all of them could be overwhelming and the competition could be fierce. What if there was a site where you could post the services you can offer and clients contact you?
This is where the Zeerk online job marketplace for freelancers come in. This article will discuss what Zeerk is, its features, and how to find freelance work using this platform. If you want to know more about Zeerk, continue reading the article below.
Examining the Micro Jobs Site Zeerk
Take a Look at How the Zeerk Platform Works for Freelancers
How the Zeerk Job Marketplace Works for Clients
Promoting Your Services Online
Using the Featured Jobs Option
Exploring the Zeerk Website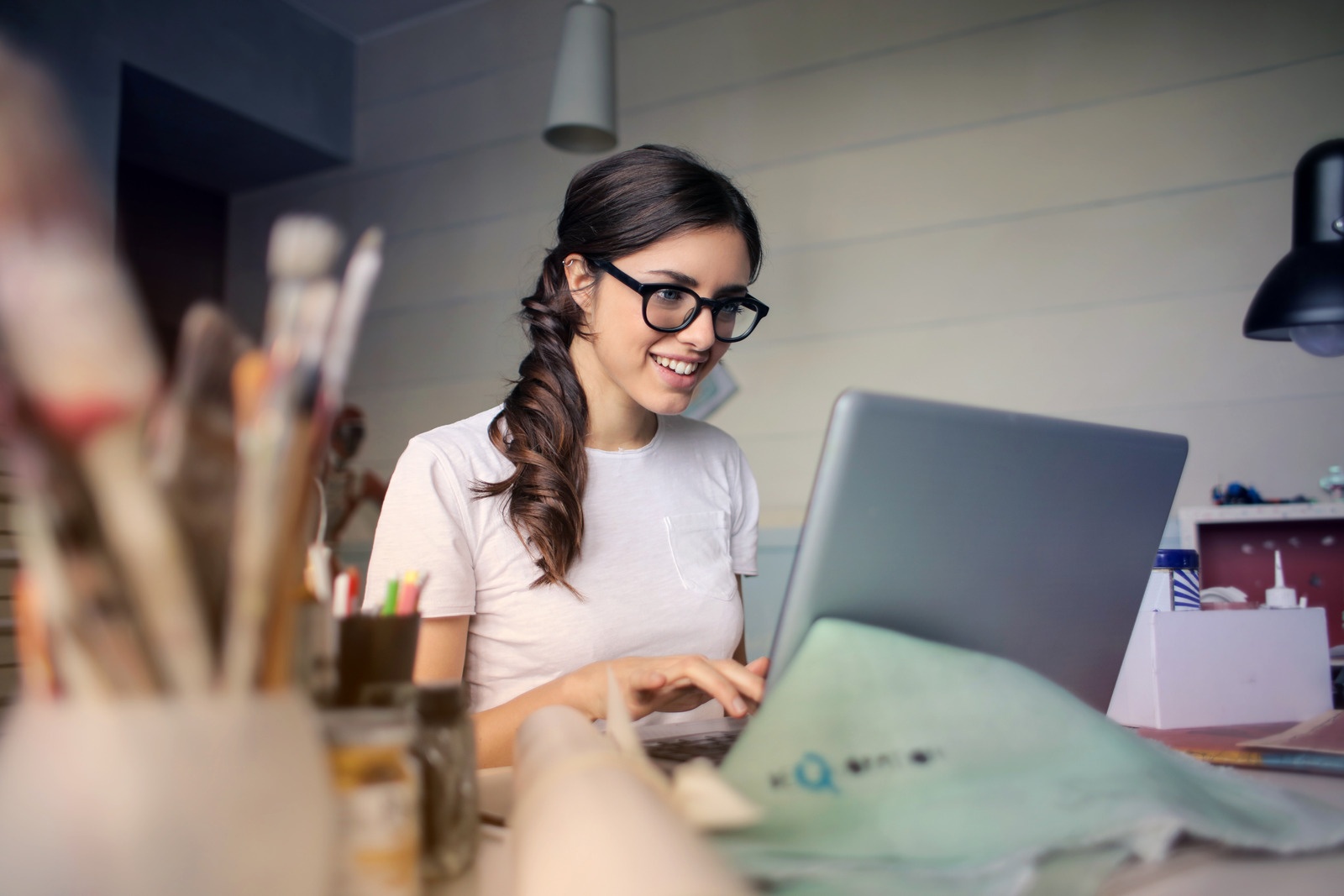 Examining the Micro Jobs Site Zeerk
Zeerk describes itself as a micro jobs site where freelancers from various fields of expertise and industries converge to showcase their skills and get hired by companies and individuals who need their services.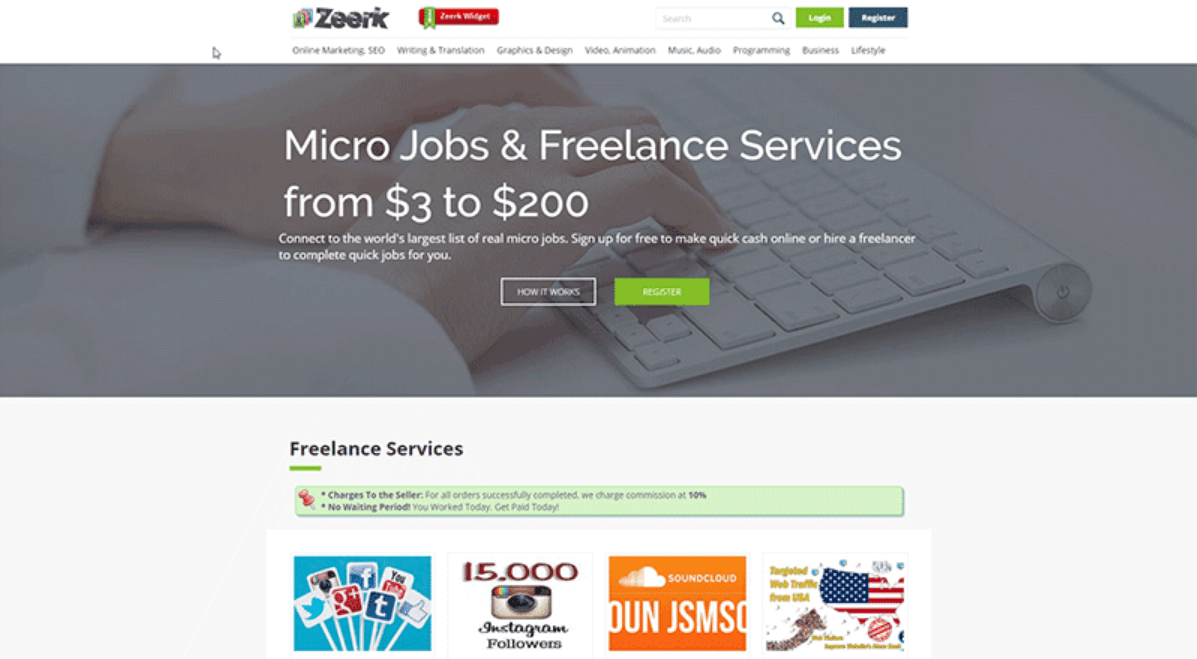 In a sense, it functions as a job marketplace where freelancers can post jobs based on their capabilities while clients who are looking for individuals to do those jobs can browse through the available professionals.
Unlike other employment platforms where clients are the ones posting job ads and job seekers submit applications, freelancers post the job on Zeerk and clients contact them if they're interested.
Freelance Job Marketplace
Just like online marketplaces, the Zeerk platform enables freelancers to "sell" their skills and services while clients choose among these sellers and "buy" the services of their chosen freelancer.
The more clients these freelancers get, the bigger their reputation becomes, so clients are more inclined to choose them over people offering the same services.
Meanwhile, clients are able to explore more options when hiring people to do jobs for them. They also get the benefit of reading feedback from other clients that have availed the services of freelancers.
Take a Look at How the Zeerk Platform Works for Freelancers
As a freelancer or an aspiring one, the first thing you need to do is to register on the platform. Once this is done, you can start posting service offers based on your skills.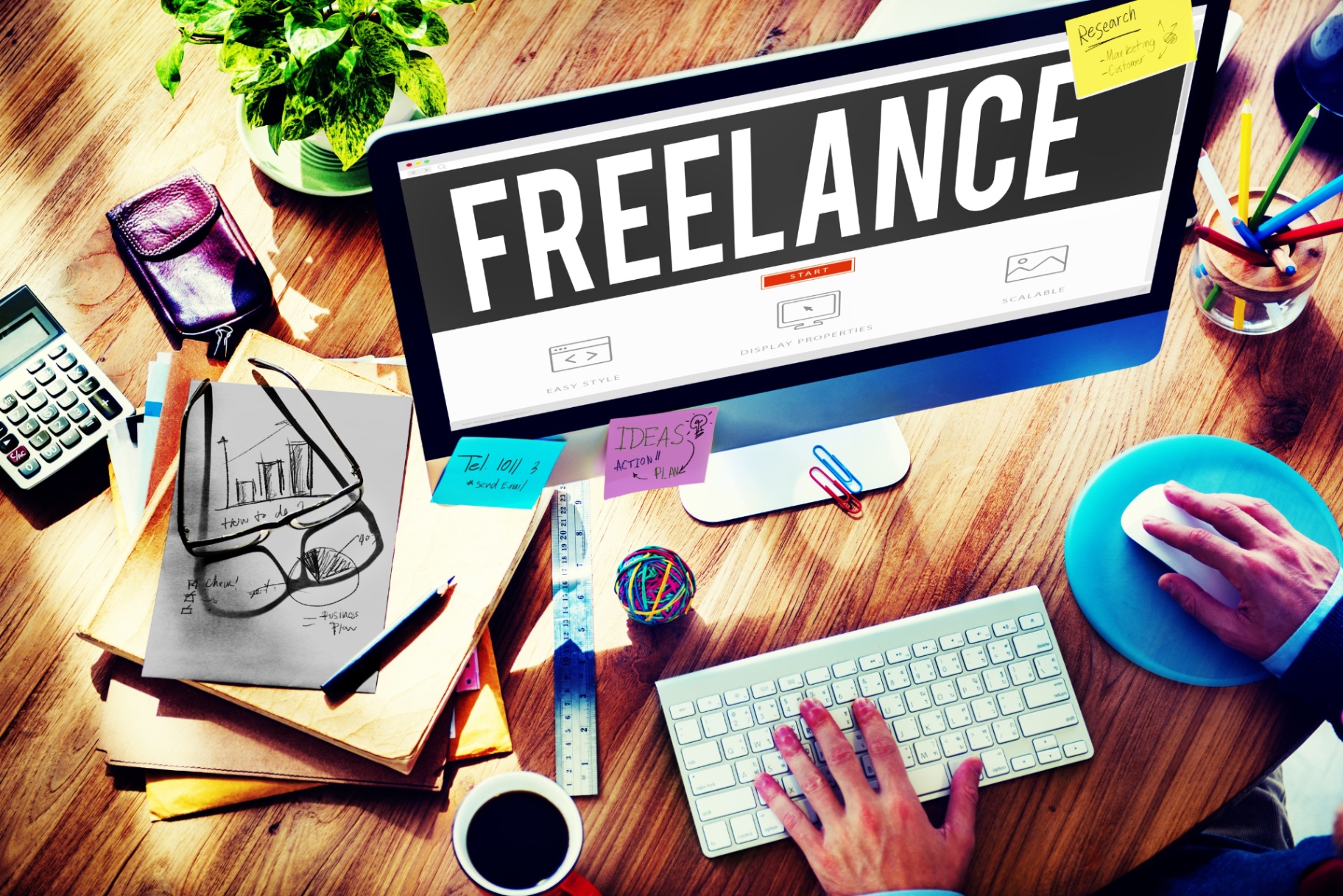 Provide specific details so clients understand what's in store for them. The more specific the job post is, the better chance of getting hired because clients already know what to expect from you.
These job posts will then become part of the results if a client searches for a freelancer related to their project's needs.
If clients choose your post, they will communicate with you to ask questions and negotiate the fees and duration of the work.
Work Delivery and Getting Paid
Following negotiations, you will receive a work order and you can start working on it. Deliver the work to the client once you're done. You will then receive the agreed upon payment once the work is delivered.
Be sure to provide the best service you can to all of your clients, regardless of how big or small the job might be. This is because good feedback and word of mouth will get you more work in the future.
Your earnings on Zeerk can be withdrawn daily to your PayPal account as long as you have a balance of at least $4. There is no waiting period since once a job is marked completed by a client, payment will immediately be received.
How the Zeerk Job Marketplace Works for Clients
Similar to that of freelancers, clients also need to register on Zeerk to start browsing the freelance services being offered. Once registered, you can immediately use the platform to search for the services you need.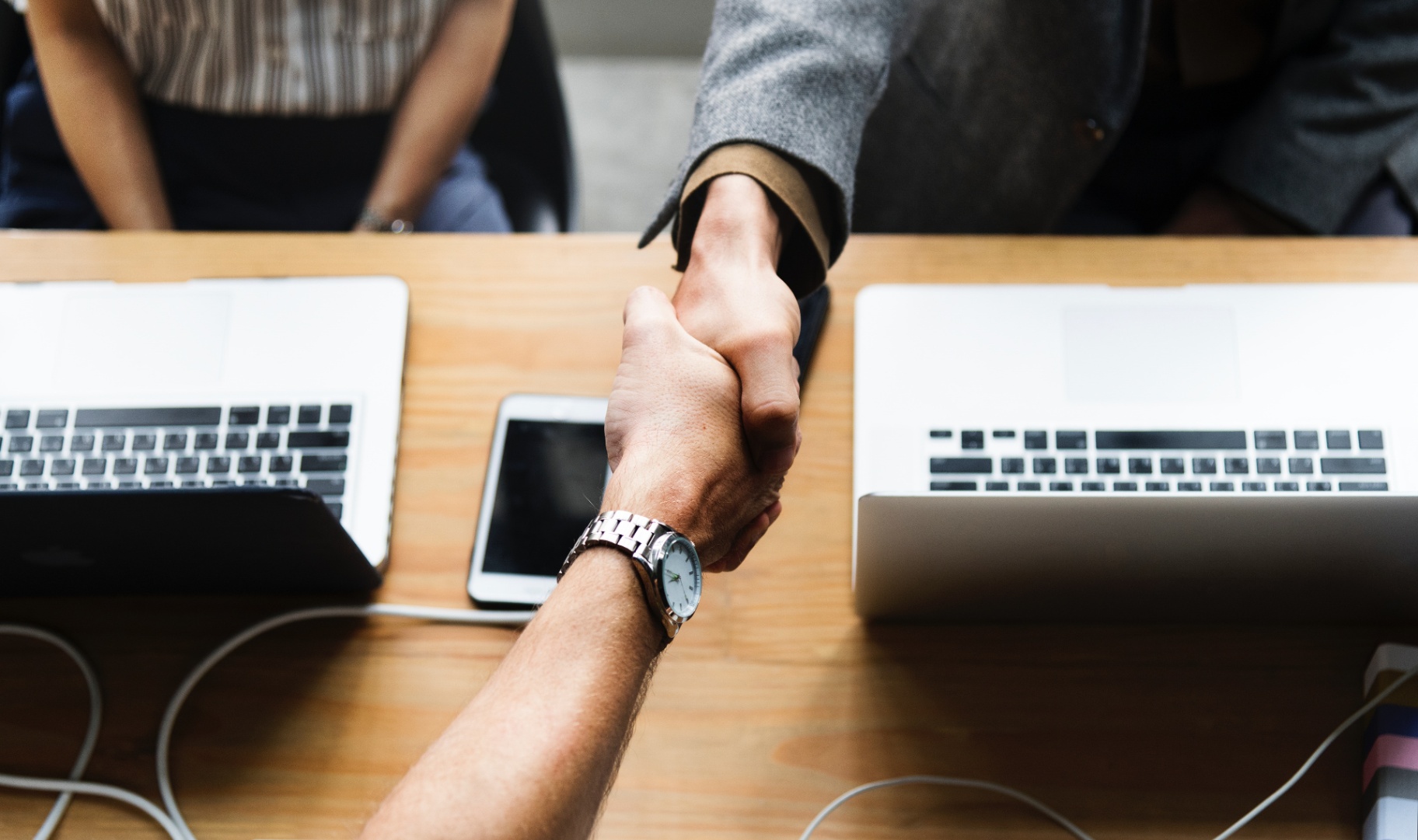 Because it's the freelancers posting their skills, portfolios, and prices, it is easier for you to compare these details and choose the seller that best complements your needs.
Make sure to ask about specific details that you want to understand so that you can receive the service quality that you expect.
Negotiate the pay and the deadlines accordingly but be reasonable about it.
Receiving Quality Service and Paying the Freelancer
Use the platform's built-in conversation and transaction management system to exchange files and feedback with the freelancer. The time frame for the service delivery should be agreed upon.
Once you receive the services that you hired the freelancer for and you're satisfied with the performance and output, you should mark the transaction as complete on the system.
After the transaction is tagged as complete, Zeerk will make sure that the service provider gets paid accordingly. You may leave feedback for the seller to help boost his or her reputation and help other clients.
Promoting Your Services Online
Like products, services should also be promoted to increase sales. It's not enough to just sign up on Zeerk, post your services, and wait. If you only do this, your relevance will go further away in the search results after a few days.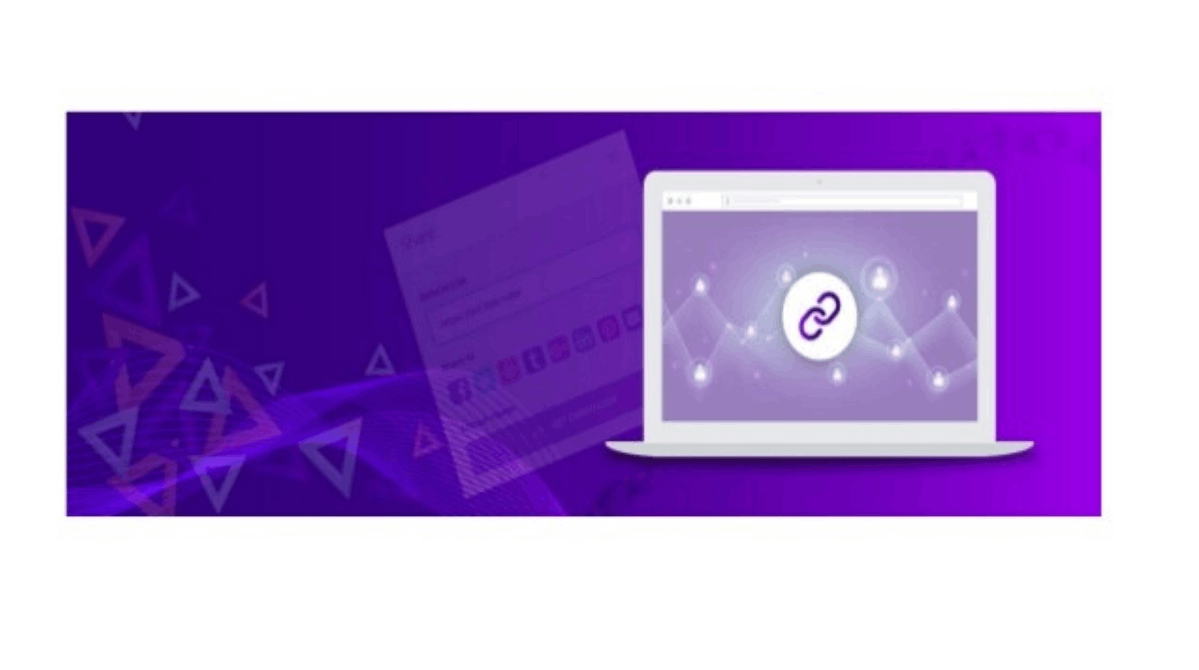 Since not every client is willing to browse through tens of pages of search results, they may not even come across your post despite being a match to their needs. Not seeing your posts means no work for you.
Thus, it's only logical for you to also promote your services in other platforms using referral links. This way, you will also be able to tap potential clients who are not yet registered on Zeerk.
Using Referral Links to Boost Your Presence
According to Zeerk, freelancers get the best conversion rate from forums. This can be done by placing the referral link on your signature and joining discussions related to the services you provide.
You can also post the referral link on social media, particularly on Twitter, by responding to tweets about freelancing or those that contain terms related to your services.
If you can set up your own website, it can also be a good source of traffic and getting new clients through referral links.
Using the Featured Jobs Option
Aside from referral links, you can also boost your presence through Zeerk's Featured Jobs paid feature. Your posted job offer may be featured on Zeerk's Homepage, Categories page, and Subcategories page.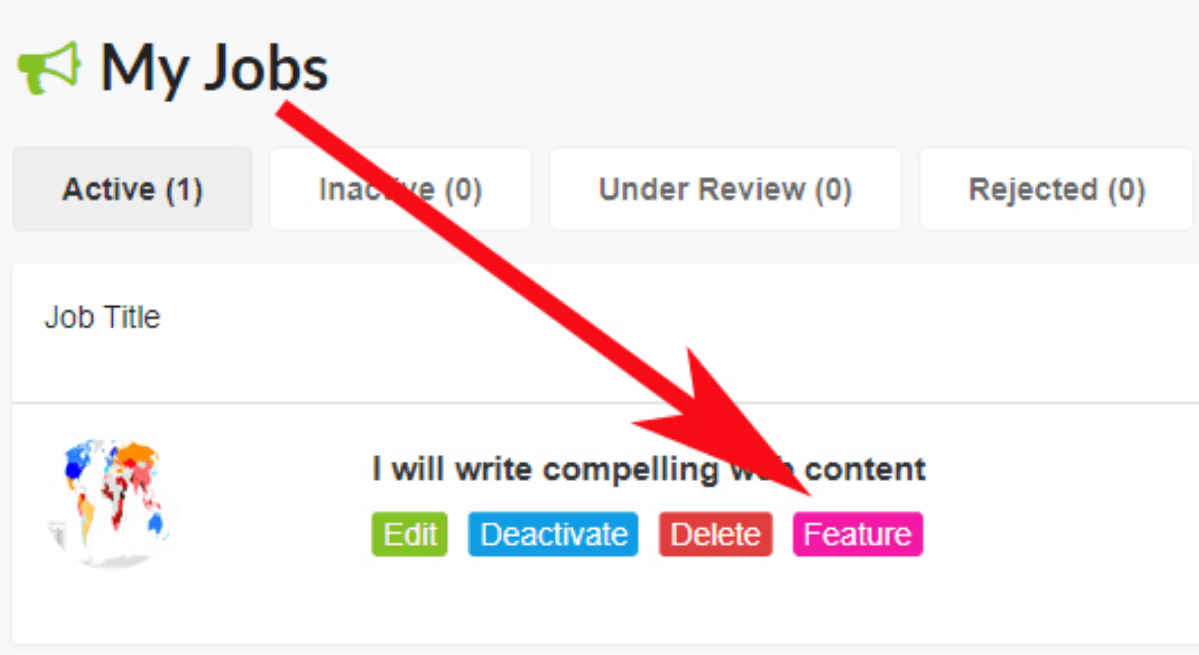 The Featured Jobs option lasts for 30 days and is priced at $5 for the Homepage, while getting your post featured in Categories costs $4. The Subcategories feature is the cheapest at $3.
You may avail of this by going to the My Jobs page and clicking the Active tab to populate the screen with your active job offers. Under the job offer's title there will be a button labeled "Feature".
Creating Discount Coupons for Clients
You can also create discount coupons that clients may use when availing your services and they can be applied on a single service or a set of work.
Make sure that you have a particular goal in mind when using this feature, such as building customer loyalty and increasing revenues. You will find the Discounts page under the Jobs tab in the menu.
The discount can be offered as a percentage of the total price of the service or as a fixed amount to be taken off the service's listed price. This is a great way not only to attract new clients but also to entice existing ones to spend more.
Exploring the Zeerk Website
Zeerk's official website appears clean but some users may find the number of tabs a bit overwhelming because there are a lot to choose from.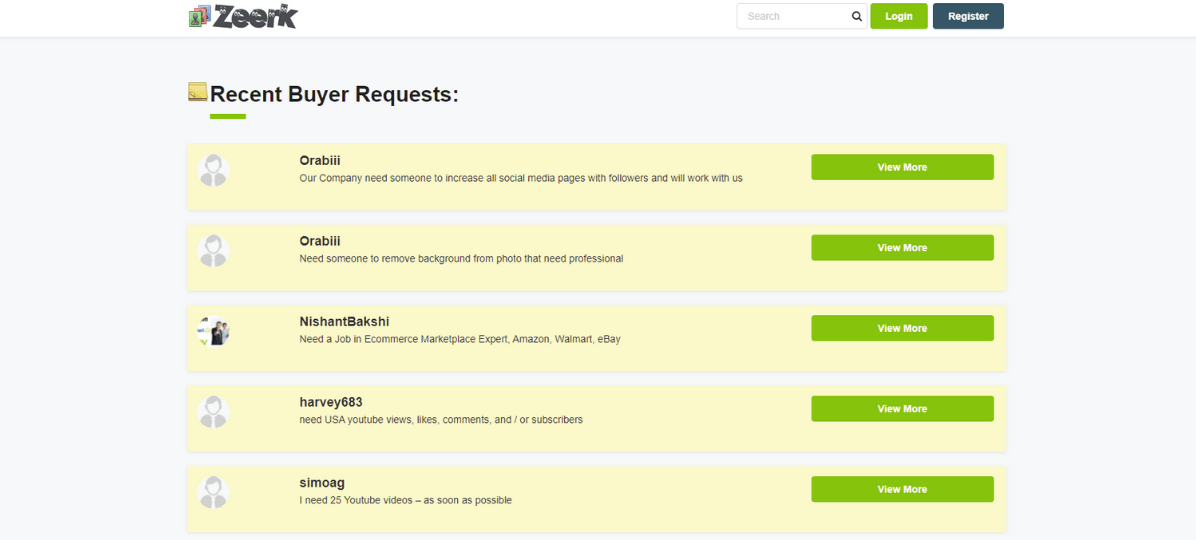 At the upper right portion of the Homepage, you will find a search bar and the Login and Register buttons.
If you want to search a generic term, use the search bar and results from different freelance categories will appear.
However, if you want to be more precise with your search, you can hover your mouse pointer on one of the tabs and a drop-down menu will appear and you will find more specific search terms here.
Other Features of the Website
Another search bar is situated at the center of the page where you can type in a keyword and select a particular category where the term would be searched.
Just below this, you will see buttons that you can click to look for jobs in the most popular categories on Zeerk. Some of these categories are social media marketing, graphics and design, audio and music, and website reviews.
If you scroll further down, there is also a section called Recent Buyer Requests, which features some of the jobs that clients recently requested.
Conclusion
Overall, the Zeerk freelance job marketplace offers a unique approach to the traditional employment websites. Allowing freelancers to post job offers instead of clients creating job posts is greatly beneficial to both parties.
The freedom to negotiate the pricing and getting paid the same day a service is marked completed are also impressive features of the Zeerk platform.