Are you a professional in the field of journalism, public relations, or communications who is currently looking for job opportunities? If you specialize in these areas, it might be overwhelming to browse through posts on popular job boards because of the sheer number of them.
It would be a lot easier to find vacancies that match your skills and experience if the job site specifically dealt with career opportunities in your field. Fortunately, there is a specialist job board that caters to professionals like you who belong in these fields.
This article will talk about CisionJobs.com, a job board dedicated to journalism, public relations (PR), and communications professionals. It will discuss the site's features and how to use it to find opportunities as a job seeker and how to post vacancies as an employer. Continue reading below to know more.
Working as a Professional Journalist
Educational Requirement in These Fields
Learning About the Cision Jobs Website
Using the Cision Jobs Platform as a Job Seeker
How to Find Jobs on the Cision Jobs Website
Searching for Employers on the Website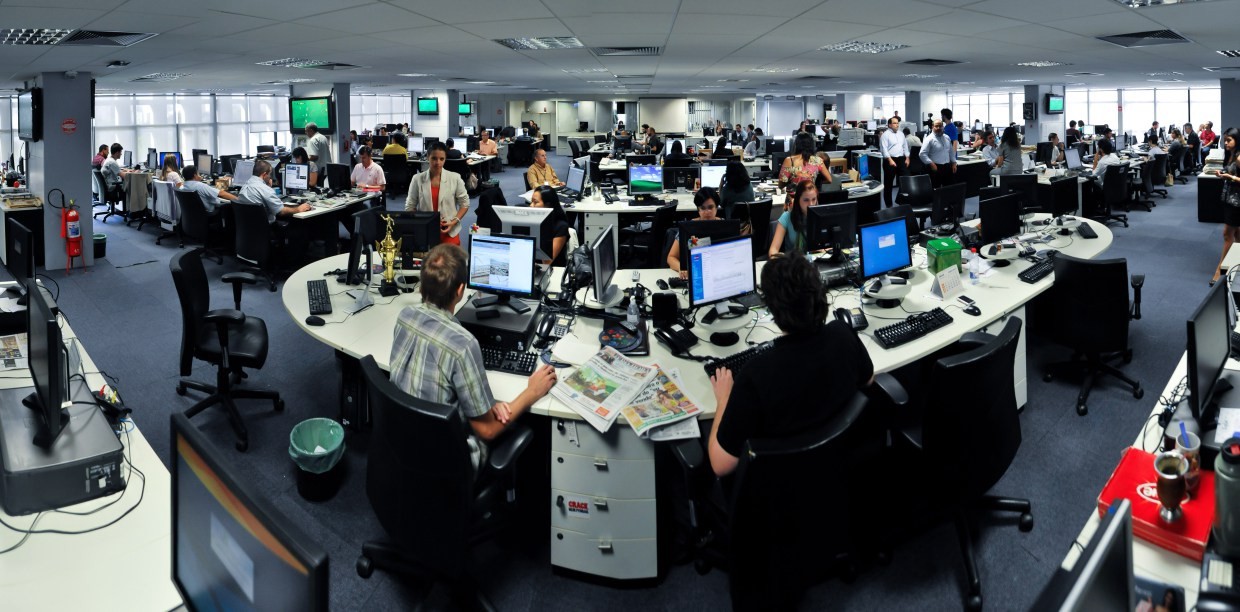 Working as a Professional Journalist
Professional journalists are responsible for preparing, writing, and presenting news stories to the public. They also utilize their photography and video skills for covering important events.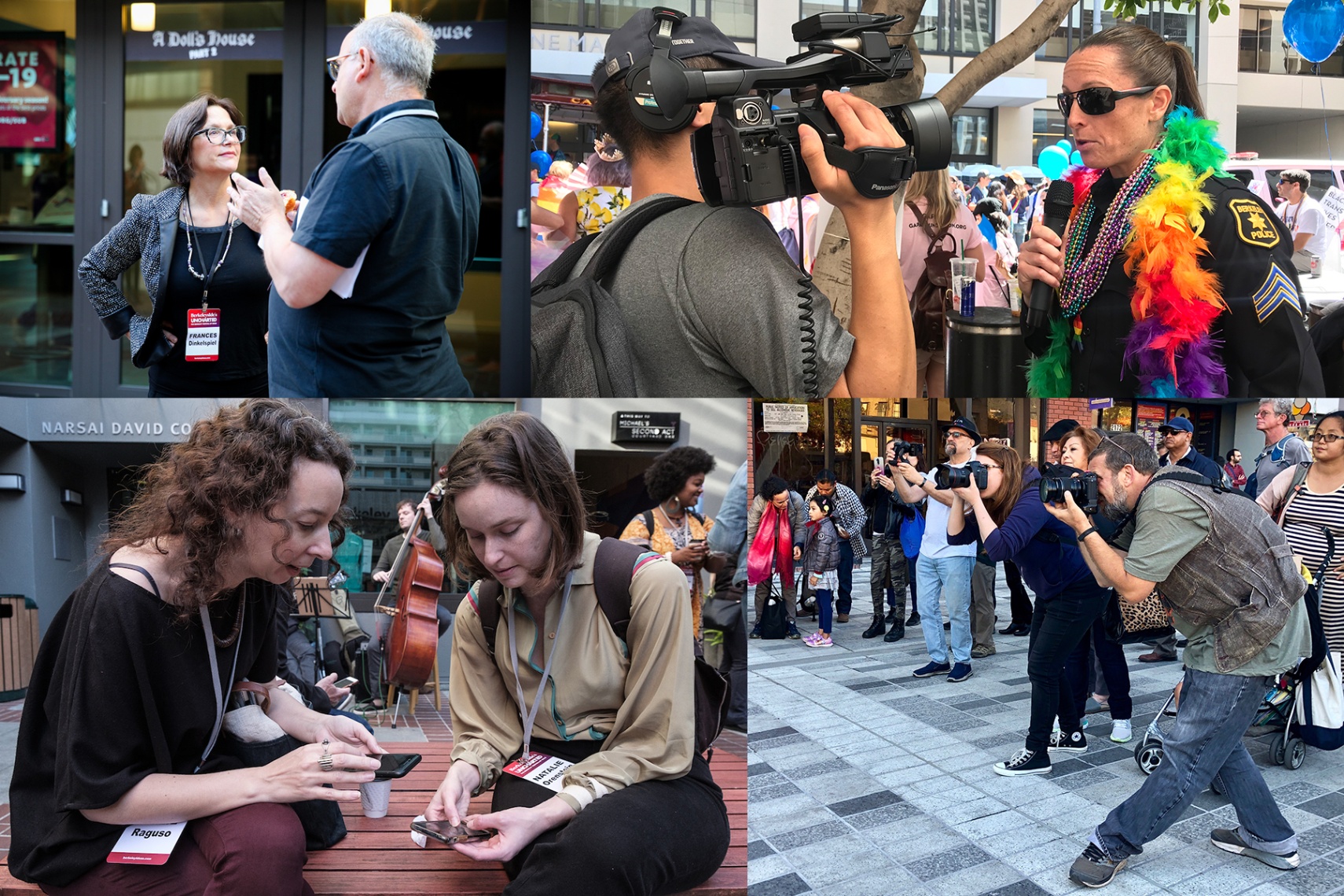 Most journalism professionals work in media organizations at all levels, ranging from local publications and newspapers all the way to national network TV channels and news programs.
Careers in journalism also cover roles in marketing, public information, and communications. Their education and training are geared toward developing research competencies, interviewing skills, and writing abilities.
Working as a Public Relations and Communications Professional
Public relations professionals, also known as communications or media professionals, are people who work to promote goodwill and paint individuals, corporations, or groups in a positive light.
Their work revolves around keeping the public updated on their client's goals, initiatives, business endeavors, and policies.
These professionals may work as part of a PR and communications department within companies, government agencies, or nonprofits, or as specialists for hire working under a PR firm.
Educational Requirement in the Communications Field
While most professionals in the communications field have college degrees in journalism, communications, or public relations, some people with backgrounds in business, public speaking, advertising, and psychology also thrive.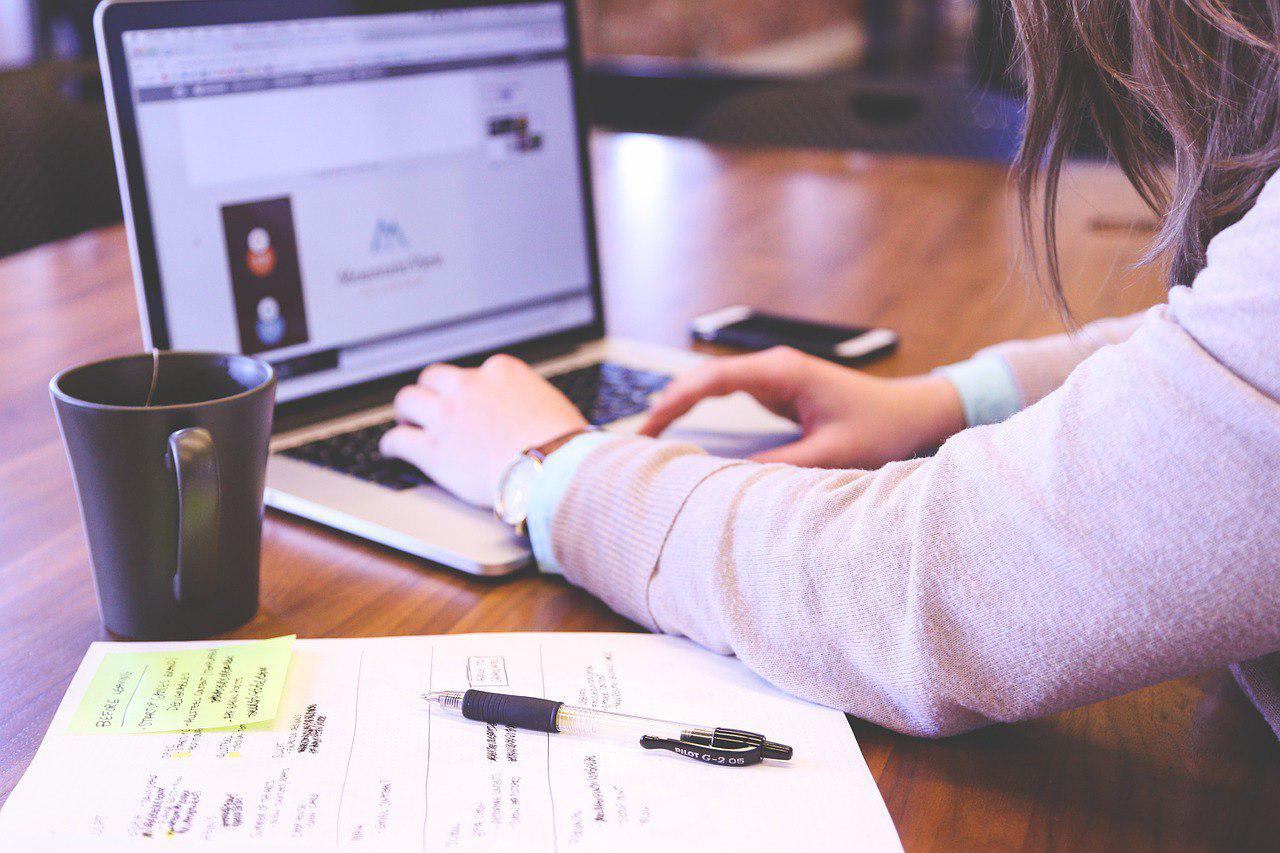 People looking to join the PR and communications department of companies in certain industries like finance or government might need to ensure that they have some educational experience in these sectors.
While it may not be a requirement, having accreditations and certifications from professional organizations such as the Public Relations Society of America could be an advantage.
Skills Expected from Journalism and PR Professionals
Excellent communication and writing skills are expected from professionals in these fields. A clear grasp of English grammar is also a requirement for these jobs.
Public speaking skills may be needed depending on the areas of journalism and PR that you want to work in. Most employers also look for some type of experience in journalism so internships are important.
In specialized sectors such as finance or sports, expertise beyond journalism may be required, as an understanding of the sector would be crucial to their work.
Learning About the Cision Jobs Website
As mentioned earlier, Cision Jobs is a specialist jobs board that focuses on journalism, public relations, and communications professionals. The site helps these professionals find the right job for them.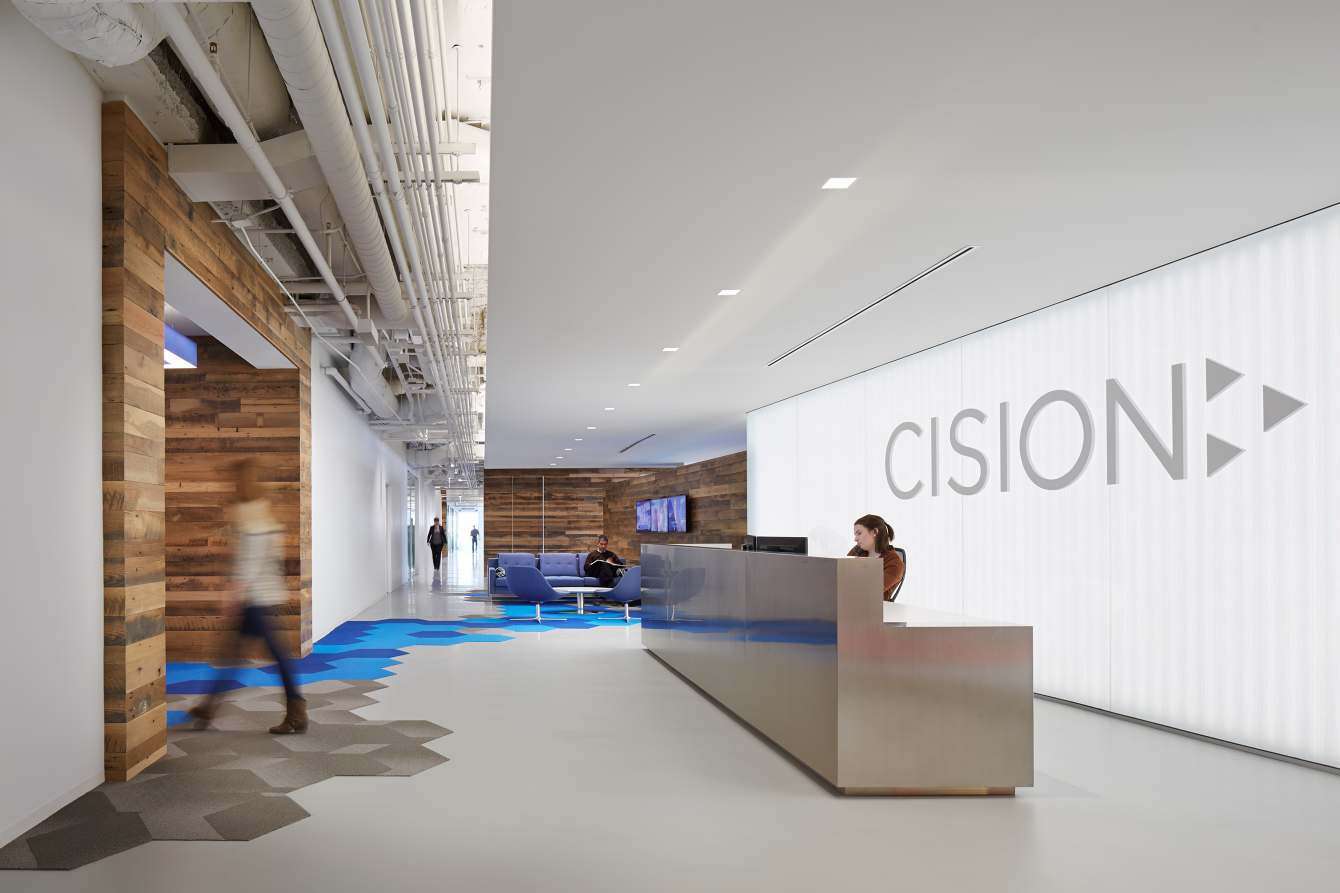 On the other hand, Cision Jobs also assists employers in finding quality and motivated candidates to fill in their vacancies. The site is home to thousands of journalists and PR professionals both in the UK and the U.S.
In its mission statement, Cision Jobs said it aims to provide employers with the best possible candidates while giving job seekers premium job opportunities. It also wants to empower the community through industry insights and knowledge.
About Cision and How the Site Started
CisionJobs.com is part of Cision Ltd., a PR and earned media software firm and service provider based in Chicago, Illinois. Cision owns several PR and media services firms, including PRNewswire, Canada Newswire, and Bulletin Intelligence.
Cision Jobs started out in 2011 as Gorkana Jobs and was mainly focused on journalism professionals. When it became part of Cision, the site was rebranded and it expanded to include job opportunities for PR professionals.
To supplement the jobs board, Cision Jobs offers weekly alert emails that more than 60,000 journalism and PR professionals in the U.S, and almost 26,000 in the UK currently subscribe to.
Using the Cision Jobs Platform as a Job Seeker
Journalists and PR professionals may use the website to look for job opportunities in the U.S., the UK, and across the globe. The website hosts job posts from some of the leading employers in the industry.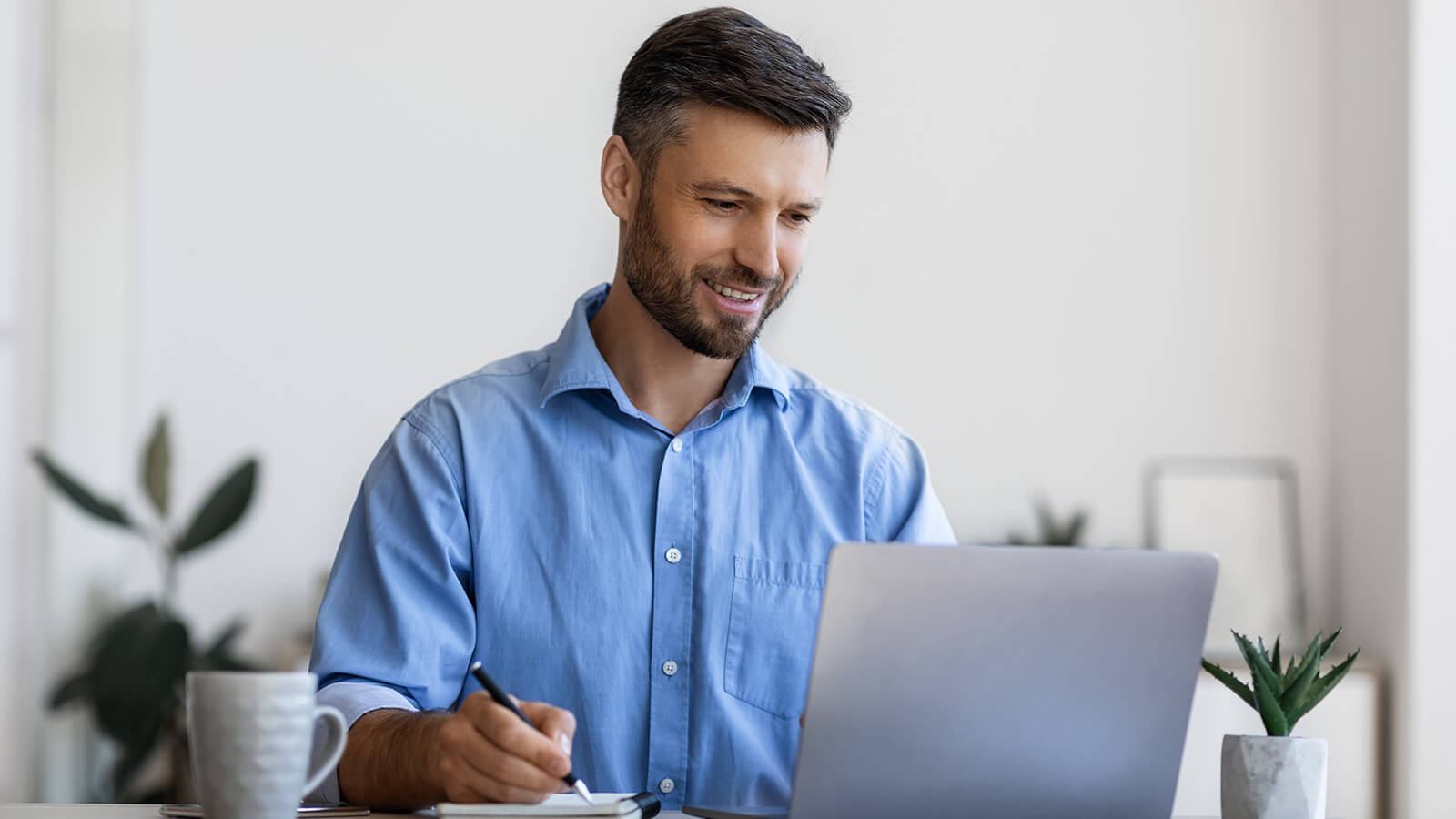 If you're a job seeker, you only need to register on the website and you will be able to create a profile and upload your resume so that employers scouting for recruits can review them.
Be aware of the latest vacancies related to your job search criteria by subscribing to weekly alert emails.
You can also get updates on the latest industry news via the Cisio News and the Cisio Jobs Blog.
Using the Cision Jobs Platform as an Employer
The Cision Jobs site not only serves as a platform for job seekers to find openings that suit their skills and experience but it also serves as a way for employers to access the right talent that they need.
Recruiters are able to browse through the resumes uploaded to the site so they don't need to worry about missing out on professionals that might have missed their job posts.
Because Cision Jobs is specially designed to cater to journalists and PR professionals, employers are assured that they are getting premium candidates from the industry.
How to Find Jobs on the Cision Jobs Website
Using the Cision Jobs website is quite easy once you've created an account. To create an account, click on the Create Account button on the upper right portion of the homepage and it will take you to another window.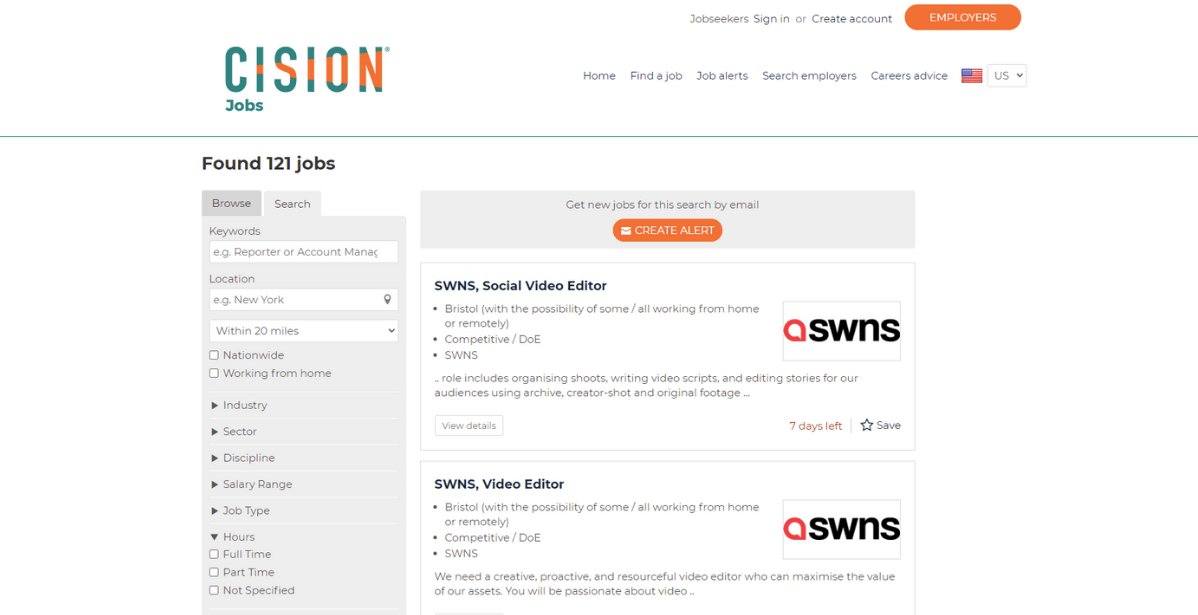 To start looking for a vacancy, click on the Find A Job tab and you will find the latest active job posts on the platform. You can narrow down your search by clicking on the filters on the left side of the screen.
Search results may be filtered based on the industry, sector, discipline, salary range, job type, work hours, and recruiter type.
Creating a Job Alert
Although it's easy to search the website for job posts, there may be times that you won't find any opportunity that's in line with what you're looking for in a job. This is why creating job alerts is important.
To create a job alert on Cision Jobs, click on the Job Alerts tab and it will take you to a new window with a form that you can fill out for your job alert. Type in the keywords and location of the job you're looking for.
Here, you can also add some of the filters that were mentioned in the job search discussion. You can create up to five job alerts at a time.
Searching for Employers on the Website
Another tab that you will see on the upper portion of the Cision Jobs website is Search Employers. If you click on this tab, it will take you to a separate page that lists down all the employers who are part of the Cision Community.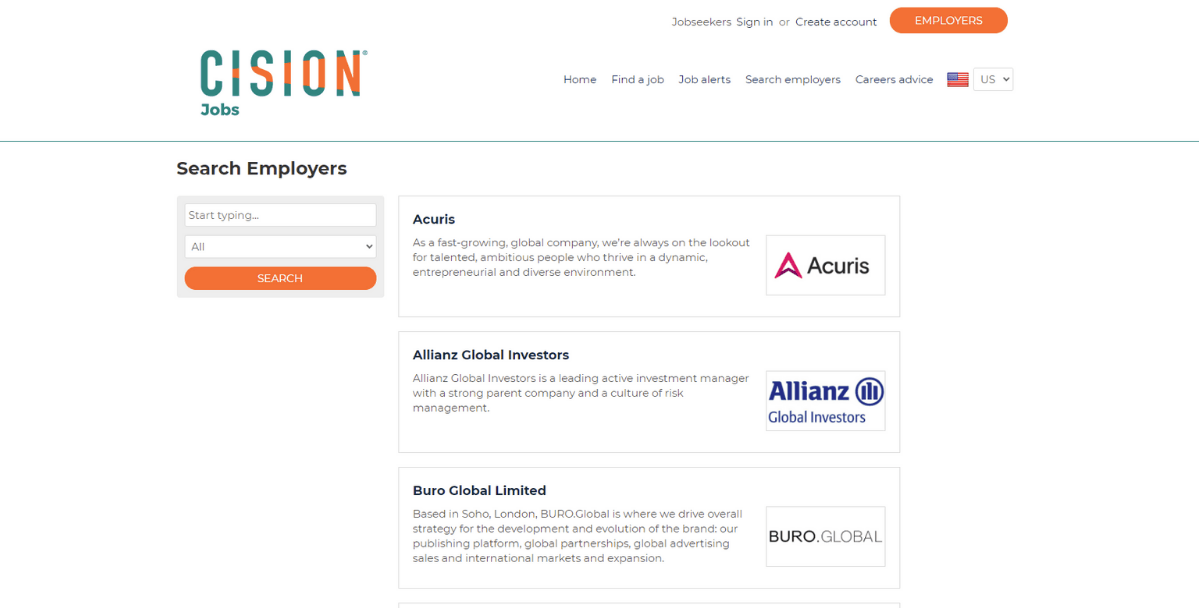 By default, these companies are listed alphabetically. You can type in the name of the employer you want to look for on the search bar on the left side if you have a specific company in mind.
You can also filter the listed companies based on whether they are direct employers or recruitment consultants. Among their featured employers are Dow Jones, LAD Bible Group, and Incisive Media.
Seeking Career Advice
There is also the remaining tab called Careers Advice. When you click on it, it will take you to a page featuring articles related to career development.
Currently, there are only three articles that can be found in this section. One article offers advice from experts about how freelance writers can improve their pitches for clients.
Another entry provides a link to an infographic that demonstrates the effect of emotional intelligence on a person's career.
The Bottom Line
Anyone who is a journalist or a PR and communications professional and is currently looking for job opportunities should consider using the Cision Jobs website. Being a specialist jobs board, the platform makes it easier for people in the industry to browse through vacancies that suit their skills.
Employers looking for quality and experienced recruits could also benefit from using the site because they are assured that they are getting applications from people with relevant skills and experience. Cision Jobs is a great platform for job seekers and employers in the journalism and PR industry to converge.