Online job hunting makes the most of your time by allowing you to search for employment opportunities through the Internet. However, to maximise your chances of finding a job, you need to be consistent in your job hunt and find the right platform to use.
IrishJobs is a fast-growing online recruitment website that allows thousands of candidates and employers to meet. When you register for free, you're not just registering for IrishJobs: you're joining an international community of jobseekers, employers, and career professionals.
In fact, you can apply to over 130 companies or organisations in just minutes. You will find a comprehensive range of services to help you find the right role in one of the most rapidly expanding economies on the planet. Let's take a look at how you can use IrishJobs to kick off your career or strengthen your career position.
Get Insight into IrishJobs
Analyse the Jobs Trends
Profile, Cover Letter, and CV
IrishJobs to the Rescue
Have the App on Your Smartphone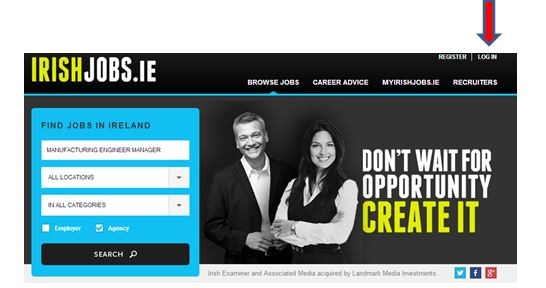 Get Insight into IrishJobs
IrishJobs, founded by John Feeley, is an online job-finding and hiring organisation that has attracted 1.1 million users and 694k active monthly users. The company was founded on the principle that technology can provide a human touch in the recruitment sector, and their passion is to make technology work for you.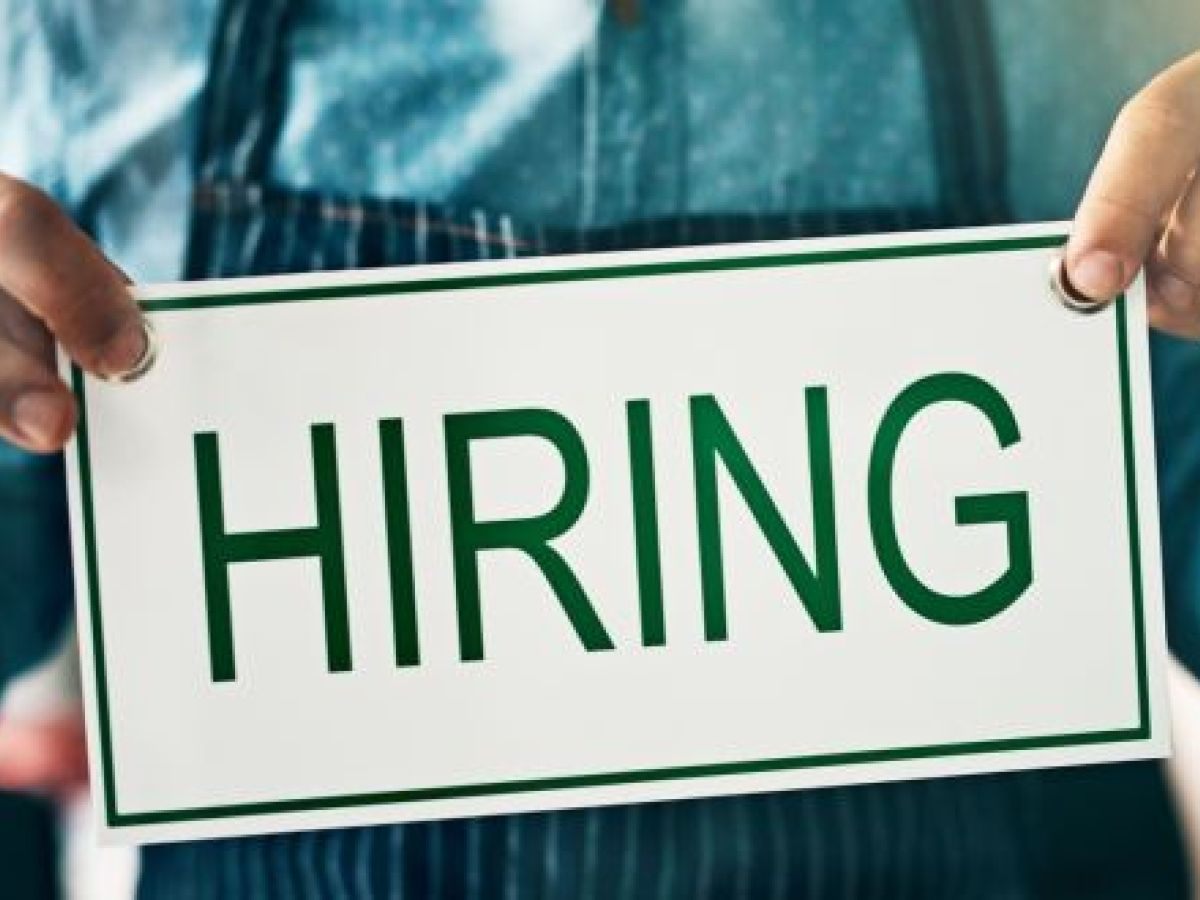 As the country's leading recruitment website for full-time, temporary, and contract jobs since 1995, IrishJobs.ie has been successfully connecting job seekers with top employers for the last 27 years.
From convincing companies to post vacancies on the Internet to foraging through newspapers for leads, IrishJobs has seen the evolution of the Internet and made the most of it to achieve unparalleled success. The company has a remarkable reputation for offering reliable listings of industry-specific jobs in 28 different sectors.
The database consists of various categories such as sales, administration, customer service, human resources, and IT, among others. So its success comes from the range of careers it offers and the potential of its platform to connect skilled job seekers with attractive employers.
Range of Premium Recruiters
The company's proven record of securing roles for candidates has allowed it to forge invaluable relationships with many world-renowned companies that rely on the IrishJobs to help them source top talent.
In fact, IrishJobs has a massive database of premium employers, which has helped the platform establish an impressive portfolio of clients and candidates, provide the latest job openings, and incorporate powerful search tools.
That's not all! You will come across high-calibre international and Irish job opportunities from world-renowned companies like Apple, Coca-Cola, J.P.Morgan, Amazon, and Johnson&Johnson.
Analyse the Jobs Trends
Finding your dream job is a pleasure with IrishJobs- making it simple for you to find the right company, in the right location, with the best salary and package. This is reflected in their impressive technology, professional administration, and data analysis of the market.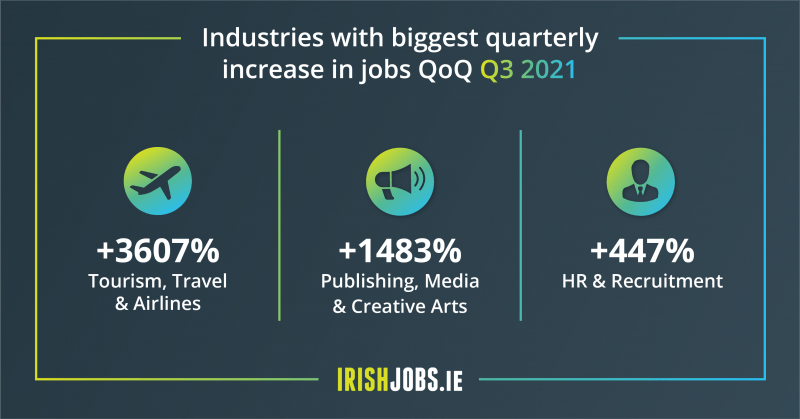 IrishJobs offers a thorough overview of key sector insights, regional vacancies available, and employment trends to allow you to make the right choice at the right time. This is something that sets IrishJobs apart from other job sites. Not many job search platforms provide such valuable insights into the workforce.
With IrishJobs, you can simply punch in your search criteria into the handy Search for Jobs feature, and you will get an extensive database of jobs fit for you.
Statistics Don't Lie
Stats play an essential role in monitoring the performance of any company, regardless of its field. After all, it's an indicator of a company's nutritional health—giving a clear indication of its growth.
By having access to an impressive set of numbers about IrishJobs, you can infer that the company is quite a choice among people looking to apply for their dream jobs. As well as for the recruiters seeking creme de la creme!
IrishJobs has 9.5 million monthly page views, 765,000 unique monthly visits, 1.6 million total monthly visits, 380k jobs listed, 10k jobs added per week, and currently, takes pride in the growing community of 32,977 LinkedIn followers.
Profile, Cover Letter, and CV
Your IrishJobs profile is your one-stop-shop for all things jobs! So it's time to put your best foot forward. Your profile can help you with anything from your first impression to managing applications and cover letters to recording what jobs you have applied for.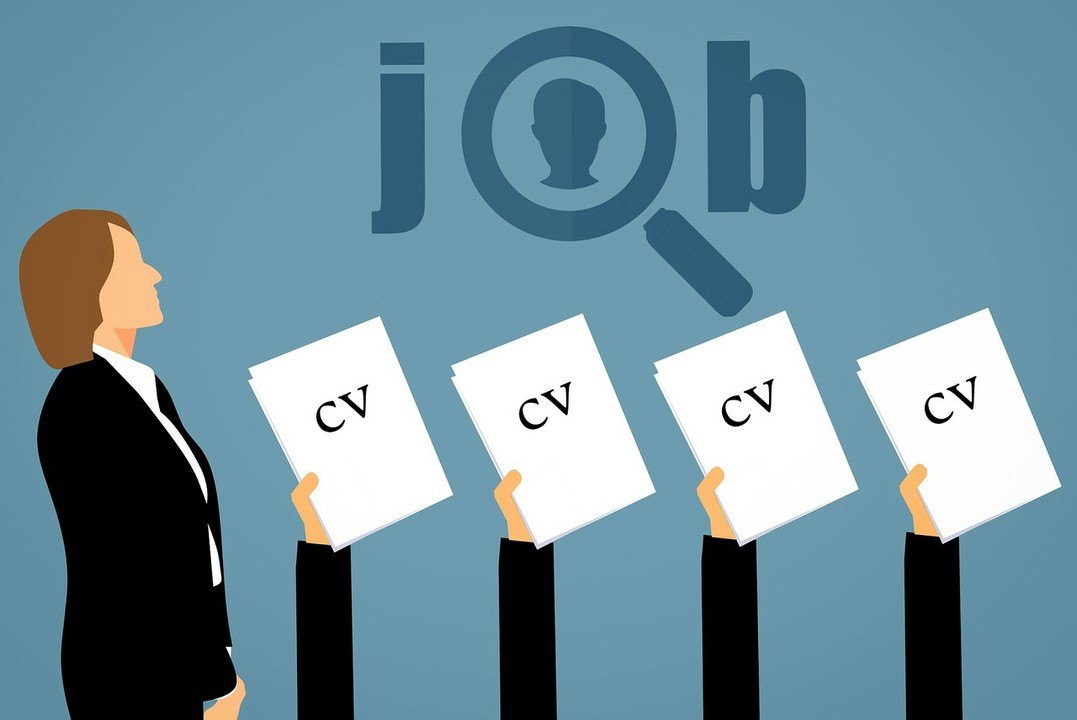 IrishJobs lets you set up a complete career profile that showcases your skills and experience. You can also simplify applying for jobs by attaching your detailed industry-specific CV with varied templates to your application instead of taking screenshots or maintaining them on several different sites.
Moreover, you can even make it public to show off to employers that you are looking for a job and what your career history is. With this, all your jobs, education, skills, and experience are now laid out for all the employers to see in one spot.
IrishJobs understand that nerves are natural for your job interview, but there are a few tried and tested tricks to take some of the pressure off. However, it's a fact that nerves can add extra pressure and result in interviewers questioning your confidence, so why not give yourself a head start with some of the practical tips that IrishJobs provides.
Get the Ball Rolling with a Dedicated Account Manager
The talented IrishJobs account managers can place you with their most in-demand clients, matching your skillset and availability to projects that are right for you. From the moment you sign up, they'll be there every step of the way to make sure all job requirements are met.
When you sign up for IrishJobs, you'll be paired with a dedicated account manager who will assist you through every stage of your hiring process. From fine-tuning the job description to scheduling an interview, your account manager is there to ensure that your hiring process is successful!
IrishJobs to the Rescue
You can apply via this portal at your convenience and get access to your desired jobs easily. In addition, members of the public and employers alike can register and create a free account. All you have to do is click on the "Register" option present in the right-hand top corner of the page.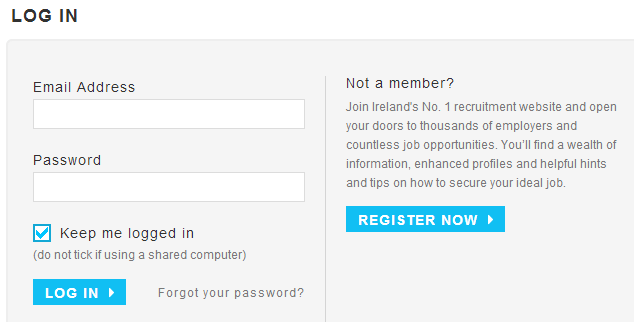 You will be directed to a page where you have to fill in your details such as name, email address, and create a password. You now have the door open to explore an ocean of job opportunities in several areas.
After tapping on the "Continue" button, you'll see that there are some useful extra options available to you. For example, you can select options to receive weekly emails with job-hunting advice and tips, salary information, training resources, career-development tools, and more. That's it—you are now a registered IrishJobs member.
IrishJobs e-recruitment offers many other facilities, such as a chance to increase visibility, a better browsing experience, and feedback on previous applications.
Top Jobs Today and Salary Negotiation
You'll love the "Top Jobs Today" tab on IrishJobs! When you add your skill, location, and sector, tap on the search icon to display the "Top Jobs Today," and you will be able to see relevant jobs at a glance.
IrishJobs.ie supplies you with thousands of career advice and salary information in Ireland. With this information, you can help interview for a job and negotiate your salary effectively.
Have the App on Your Smartphone
IrishJobs is free for download on Android and the iPhone app stores. The app itself is easy to navigate, and its features include displaying a plethora of jobs by keyword, location, and industry sector.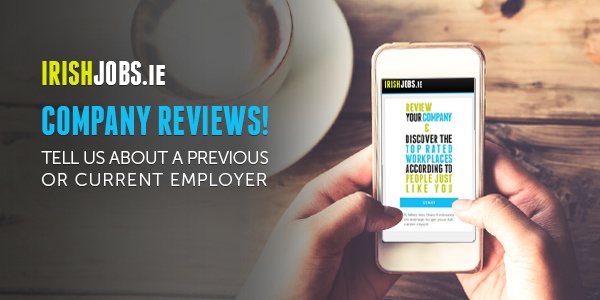 Even better, the app contains thousands of entries and full details on each job in the directory. And whether you are looking for a job or want to post a vacancy, IrishJobs ensures that your ad is seen on the go!
It's super convenient to stay updated with IrishJob's job alerts across your devices. Sync your IrishJobs account with your desktop app and access your job seeker profile and CV on all of your gadgets.
Inclusion of Autistic Community
Encouraging diversity has always been the goal of IrishJobs. Thus, they have come up with several activation strategies to ensure this. A recent one was its ties to AsIAm, Ireland's National Autism Charity.
By partnering with this organisation, IrishJobs is helping more people on the spectrum by giving the autistic community greater access to the workplace.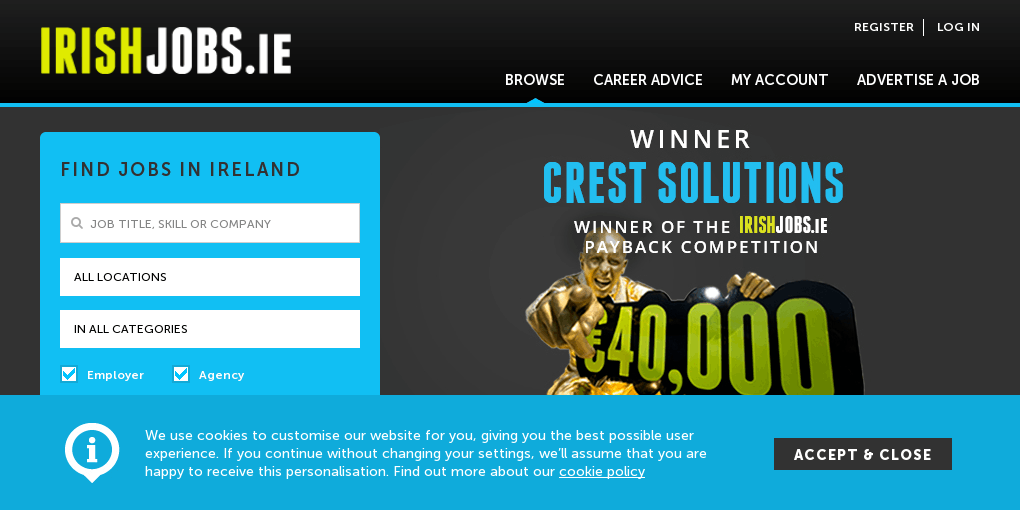 Conclusion
IrishJobs is a niche job board that focuses primarily on attracting talented individuals to hire from across the world. Unveiled over two years ago and bootstrapped since IrishJobs has established itself as a highly credible recruitment platform for companies looking for fresh young talent and has also built up a reputation for reliability and transparency.
All the best for the job hunt!