Sales is a highly competitive aspect of any business, especially as it is essential in seeing growth and beating rival companies. On the brighter side, the industry offers lots of opportunities as almost all businesses need to sell their respective products or services.
Because of the challenges and prospects in sales, individuals interested in following a career in this sector should get all the advantages they can to make their journey a more successful one. Beginners and experienced salespeople can benefit from what Sales Gravy has to offer.
Sales Gravy has a lot of learning resources for people in sales. Learn more about this platform through the following points.
What Is Sales Gravy?
Variety of Sales-Related Educational Content
Valuable Insights
How to Download the App
The Cost of Using Sales Gravy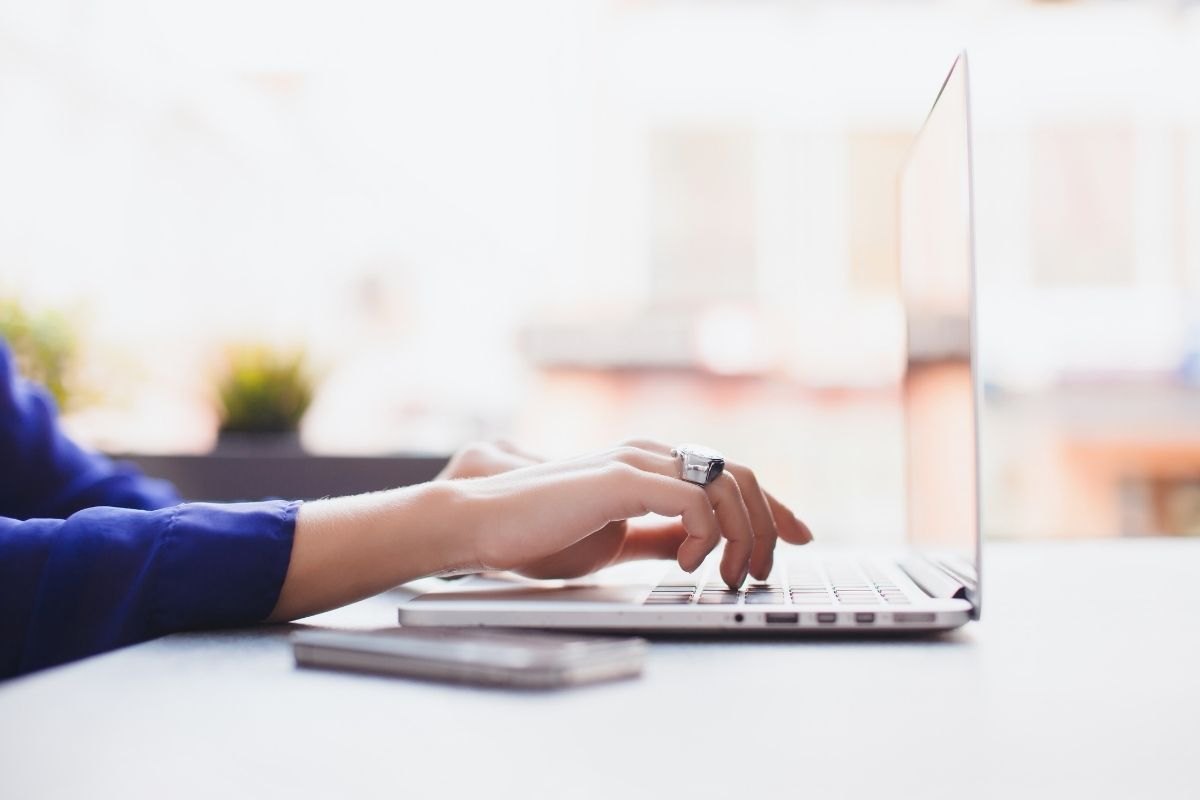 What Is Sales Gravy?
Sales Gravy is a world-recognized sales training and services organization that provides all kinds of enablement solutions. The company has been around since 2006 when it was founded by sales writer and expert Jeb Blount.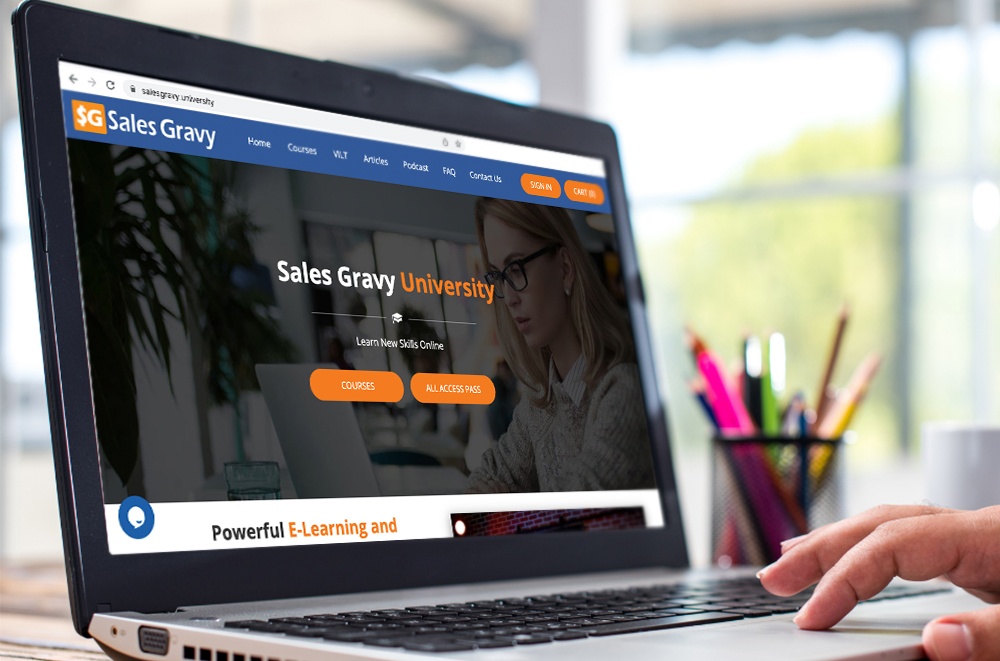 The organization uses an effective educating approach that can help any sales team or individual improve their performance. In fact, many global organizations have worked with Sales Gravy including Katom, Paychex, Microsoft, Express Scripts, and AT&T.
The company offers different sales solutions, all geared toward education, learning, and insights. It provides training courses for sales, customer success, leadership, onboarding, process development, playbook development, compensation strategies, and hiring strategies.
Other than training, Sales Gravy offers coaching, e-learning, and other worthwhile career resources for those in sales. To further strengthen its push toward sales education, the organization launched its platform where users can enroll in virtual courses and workshops that can help them enable and improve sales.
Sales Gravy University
The Sales Gravy University is a learning platform committed to providing accessible content for salespeople and companies who aim for sales enablement. It leverages technology in providing educational materials through a dedicated platform and a mobile application.
All courses are remote and on-demand for learners' convenience. It provides a virtual classroom setting where enrollees can learn more about a particular aspect of sales. Every class is taught or moderated by an expert in the field.
There are lots of courses on this platform, which makes it ideal for continual learning. Users can go to this platform as a way to enhance their knowledge, add skills, and simply learn more about the industry they work in.
Variety of Sales-Related Educational Content
Sales Gravy University has an immense library of content users can browse through a simple search feature. These materials are accessible through courses and workshops. These range from instructor-led training or live sessions to self-paced programs.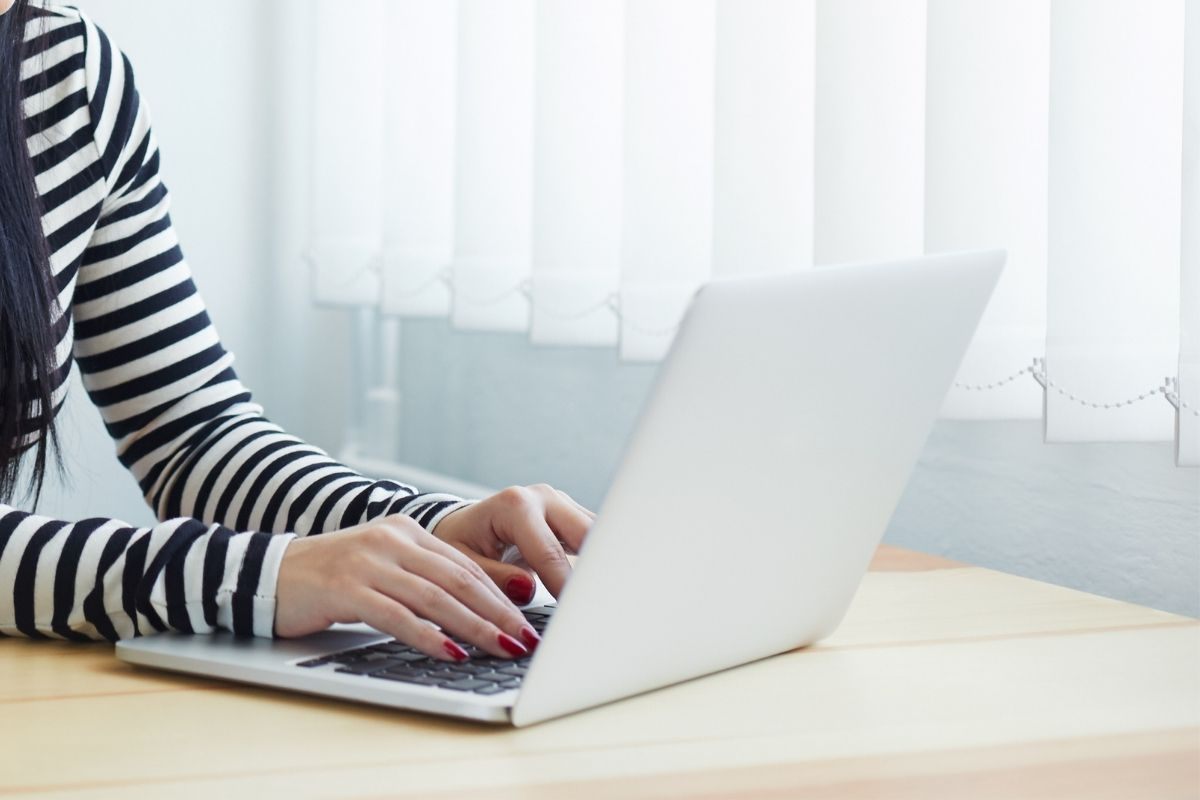 Each type of program has its perks. Live sessions are those conducted by an expert in real-time, which means that they have a set time and date. Classes vary depending on the scale and coverage of the program. Some may include lessons, videos, guides, and activities.
Micro-courses are typically shorter than normal classes. Some classes and micro-courses are self-paced, which means that learners can start and finish on their own terms. Others have schedules and are more structured. It is always better for learners to find an arrangement that suits their daily timetable.
Topics covered by the platform include Prospecting, Pipeline, and Productivity, Virtual Selling, Sales Skills & Strategy, Leadership, Account Management, and Marketing. Users can find different courses under each category.
Finding the Right Program
The search box for courses is the best way to look for the most suitable courses and workshops. Users can start by typing a keyword. This way, they will be given a list of options that are relevant to the type of program they want to enroll in. This list can be sorted by date updated, title, and publish date.
Those who prefer to look through available topics in a category they are interested in can proceed by clicking on the pertinent grouping. This will give a list of all programs under this classification.
The key to finding the right program is to click on an interesting one, then carefully read the description. The great thing about Sales Gravy is that the platform provides complete details about the program including its length, number of videos, learning expectations, and instructor info.
Valuable Insights
Aside from making learning opportunities more accessible for companies and individuals in sales, Sales Gravy also gives users access to educational materials that provide worthwhile information about various aspects of sales.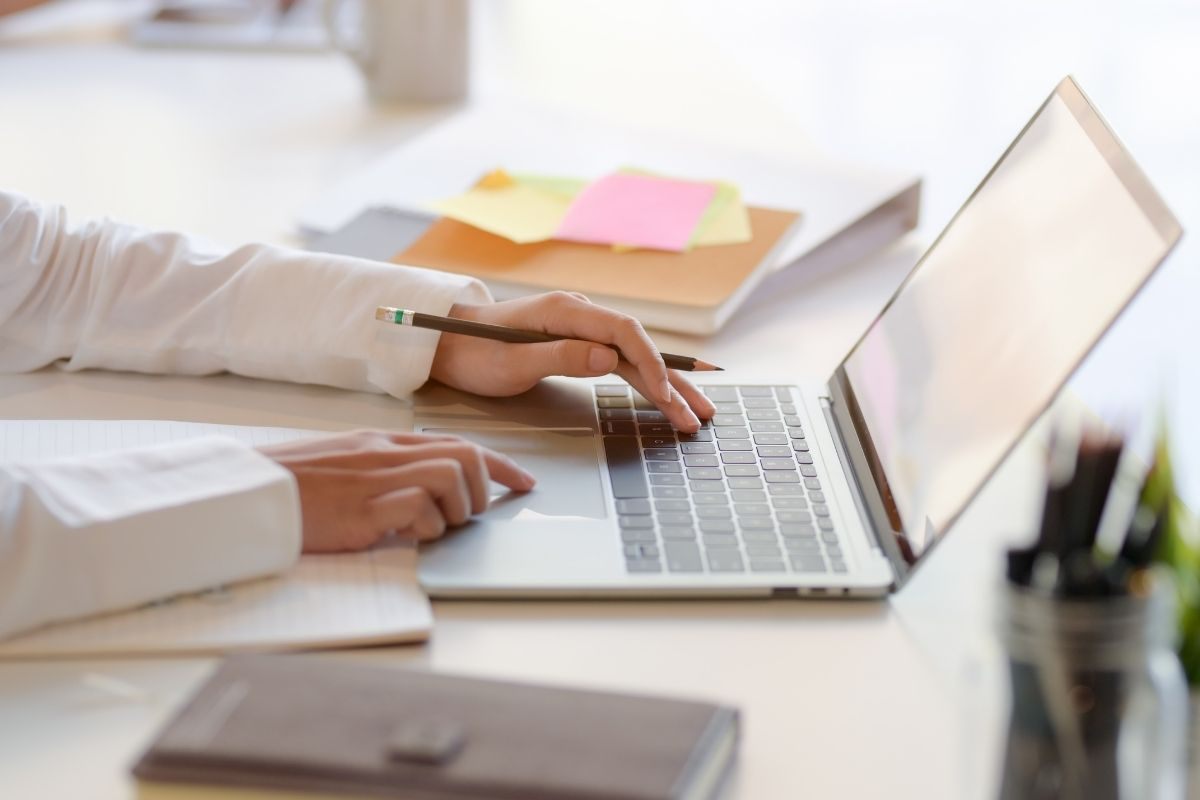 One of the most important resources is the Sales Gravy blog which tackles lots of topics that offers tips, guides, and perspective on the art of selling. The blog is consistently updated and users who want to stay on top of new posts can subscribe to the newsletter.
Besides the blog, the platform also made e-books specifically developed by Sales Gravy and Jeb Blount available. These are titled Sales Interview Guide and a few chapters of Preview Sales EQ. Both are accessible for free.
Those who want to try joining a class, micro-course, or webinar for free can see what offerings are accessible for the time being. This way, they can see what Sales Gravy has to offer and decide whether they want to enroll in a program or not.
Coaching Services
The platform also offers professional coaching services for individuals. This takes a more tailored approach, fitting it to every client's goal, situation, and preferences. The company develops a unique plan for every individual.
The organization offers different packages with different levels of coaching. These vary in terms of duration, intensity, specialization, scope, and many more. Users should choose the right package to get the kind of coaching they desire.
To start, users can get a free consultation by scheduling a call. This way, Sales Gravy can understand their needs and recommend the correct option. Elite Coaching is the most popular choice for speedy sales enablement results. It includes an All-Access Pass to Sales Gravy University.
How to Download the App
Sales Gravy University is accessible via web browser and mobile application. For those who prefer to learn on different platforms, using both desktop and mobile devices can make their learning experience much more flexible. However, the app is only available in the App Store and not in the Google Play Store.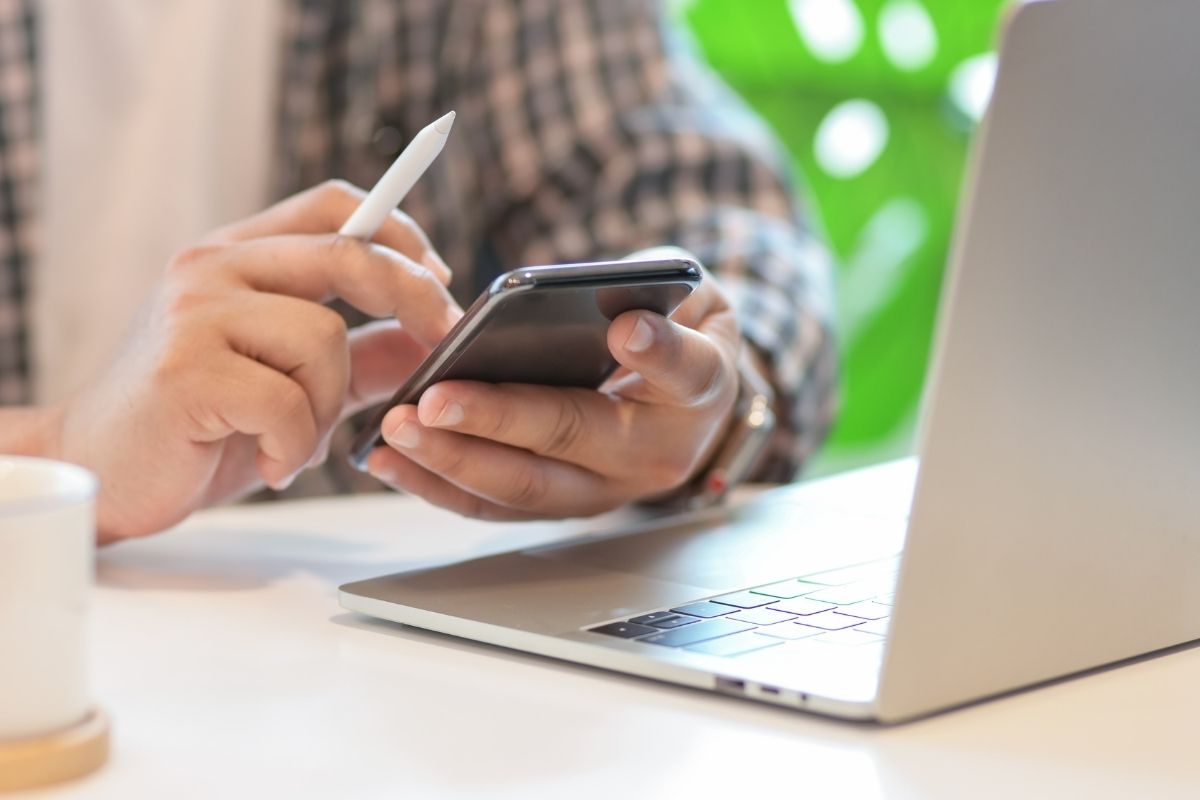 The app offers an intuitive interface that lets users browse the course catalog, manage their courses, and use the company's micro-learning system. It makes short videos, audio programs, and tutorials available on the go.
It currently has five stars on the App Store. It is compatible with iPhones, iPads, and iPod Touch devices with iOS 7.1 and above.
To get this app on any iOS device, users just need to enter Sales Gravy University in the search bar and hit the Get button. This initiates the download and installation process. Once done, users just need to navigate to the app icon and tap to launch. Login is required.
Free to Download
The best part about this app is that it is free to download. Those who join free courses can take advantage of this app without spending a dime.
What users need to know is that Sales Gravy University offers premium paid programs, which means that in-app purchases are necessary to fully maximize the app. Keep in mind that this app is only for Sales University and not for the entire Sales Gravy website.
The Cost of Using Sales Gravy
Cost-free content and programs are limited, which is why users are bound to gravitate toward paid classes and sessions. Micro-classes and self-paced workshops tend to be more affordable than full classes and courses. Full workshops and training cost the most.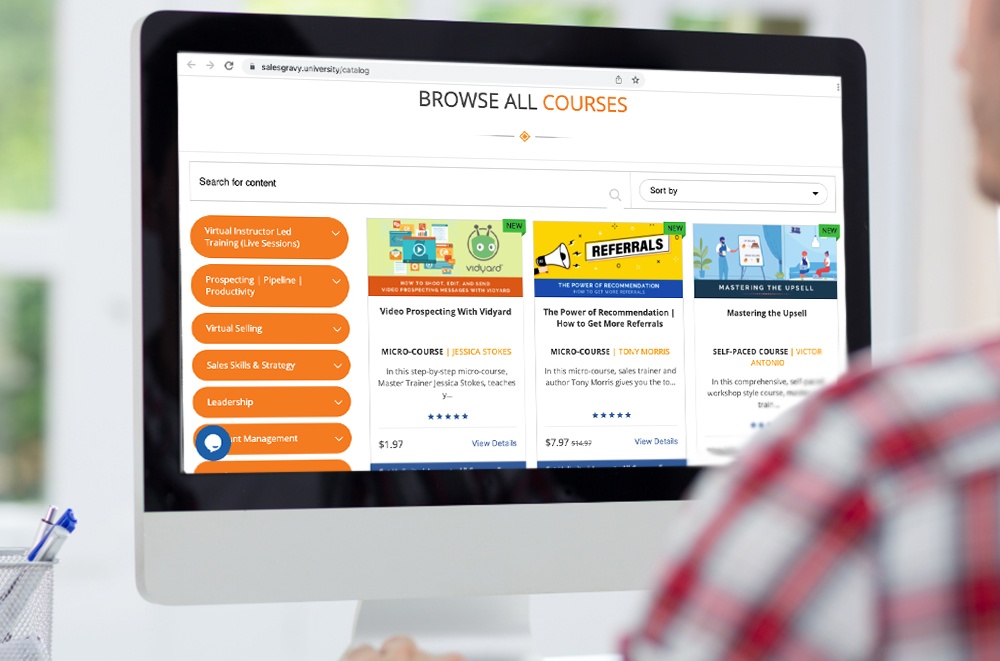 Prices can range from as low as $1.97 per micro-course up to $597 per Virtual Training program (live sessions). Various types of programs have different price tags. Plus, the platform offers discounts from time to time, so users should check the cost of the ones they are interested in.
Aside from University, the coaching program also comes with a fee. The cost depends on the type of package selected by the user as suggested by Sales Gravy.
All-Access Pass
One option for individuals who see themselves taking more than one program with Sales Gravy can check out the All-Access Pass. It lets users access all the courses, classes, workshops, and everything in between for $97 per month or $999 per year.
This pass covers Live Classes and On-Demand ones, making Sales Gravy an all-out resource for subscribers. The University essentially becomes an unlimited learning platform complete with different types of programs and learning materials.
Users can get a pass for themselves or gift it to someone they know wants and needs sales education and resources.
The Bottom Line
Sales Gravy is one of the most valuable resources for salespeople and companies in need of different sales solutions. With this platform, users have a reliable platform that can help them enhance their potential, enable sales, create sales teams, and much more.
References
Sales Gravy – Sales Training and Sales Enablement Solutions | Sales Gravy
Sales Gravy University –
Virtual Sales Training & E-Learning | Sales Gravy University

All-Access Pass –
Virtual Sales Training & E-Learning | Sales Gravy University

App Store –
‎Sales Gravy University on the App Store