Over the years, Canada has proved to be quite a popular destination not just for touring and vacations, but also for individuals who are seeking greener pastures. Apart from having one of the largest economies around the globe, it also boasts great career opportunities for just about anyone.
Working in Canada can be a life-changing experience, especially as it provides numerous opportunities for growth and development, as well as various types of benefits. Its employment sector alone is something to be lauded, with thousands of jobs created monthly to meet the needs of the country.
If you are interested in looking for work opportunities in Canada, using a reliable job search platform like WowJobs can make the whole process easier. Take a look at how you can look for jobs with the help of this job site and how you can utilize this to your advantage.
Get to Know WowJobs – What Is It?
What WowJobs Has to Offer
Learning How to Use WowJobs to Find the Right Career
Applying for Jobs Using WowJobs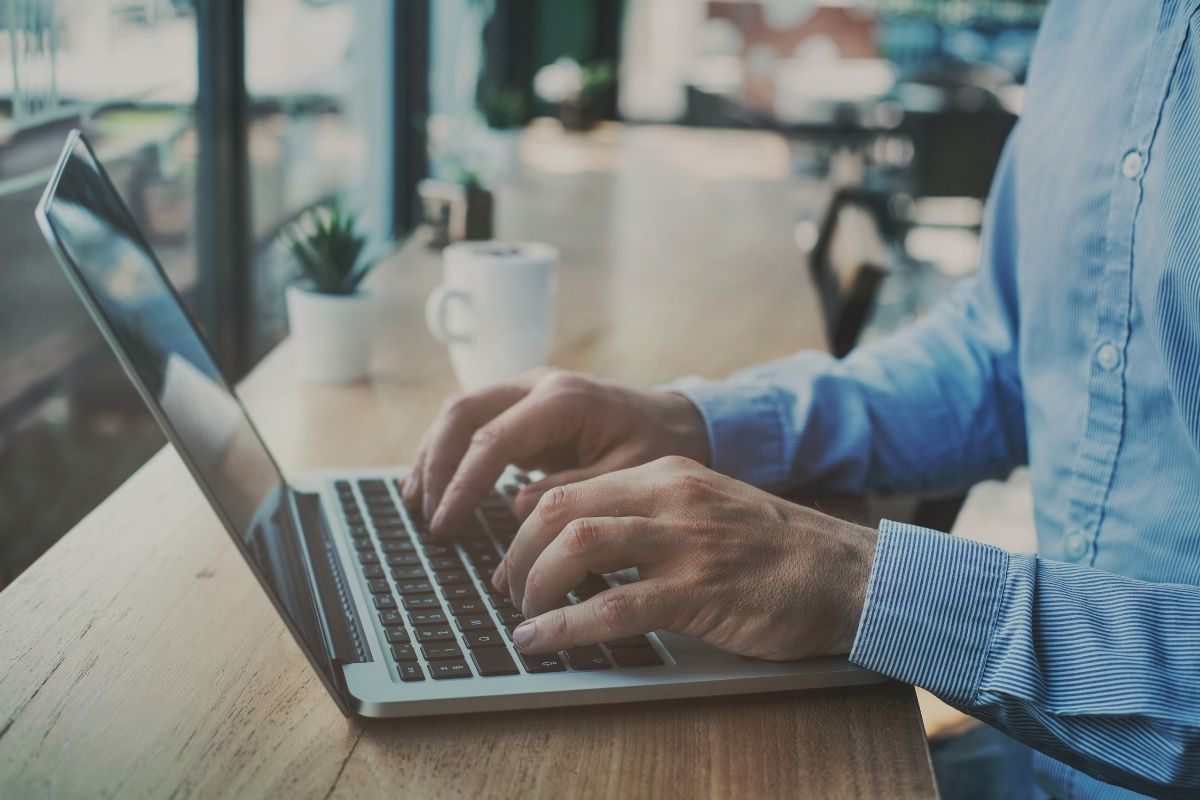 Get to Know WowJobs – What is It?
WowJobs is a job search platform. Free to use, this website brings together all available openings across different sectors closer to applicants who are seeking jobs. It mainly focuses on providing Canadian job opportunities.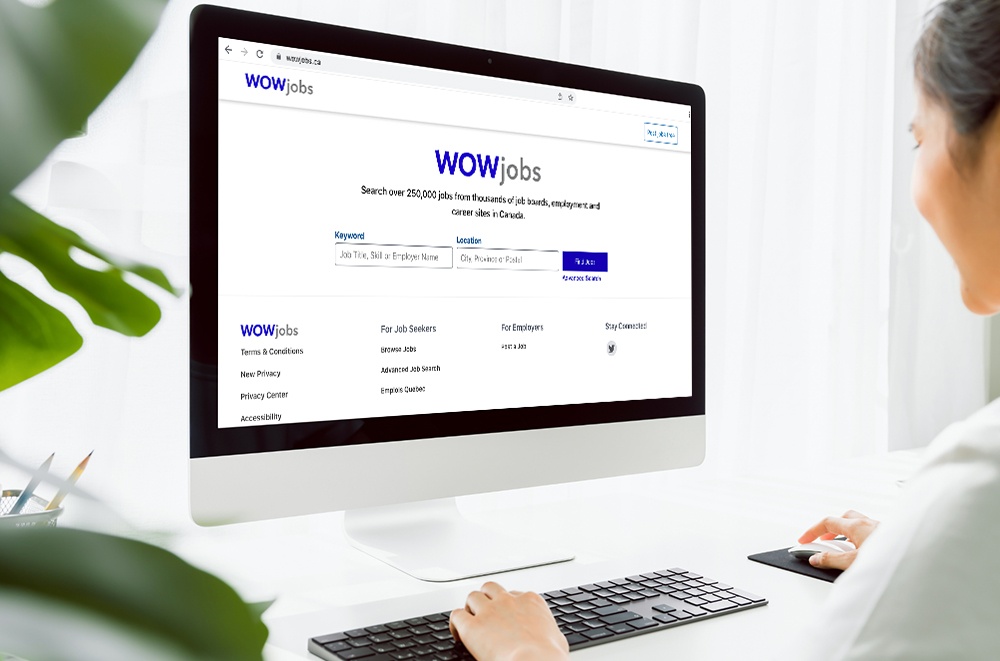 This website claims to be one of the leading career sites in the whole of Canada and it is easy to see why. As an aggregator site of sorts, WowJobs posts all openings not just from other career sites, but also from company job boards. In addition, they are all from the top employers in the country.
If the sleek and straightforward interface seems quite familiar, this is because it is managed and partnered with Indeed, yet another one of the more prominent job search platforms in the world.
How the Platform Works
As mentioned, WowJobs gives job seekers access to thousands of job postings across Canada by aggregating listings from other career websites and job boards. It lets users search for jobs on the site using keywords, employers, positions, and more.
While the platform is available to use in English, it is also available in French, given that many Canadians speak this language as well. As of writing, the platform is free to use for all applicants.
What WowJobs Has to Offer
One of the main highlights of WowJobs is that it boasts over 250,000 jobs from different job boards and employment sites in Canada. These jobs run across varying industries including the likes of accounting, advertising, publishing, media, construction, engineering, education, and healthcare, to name a few.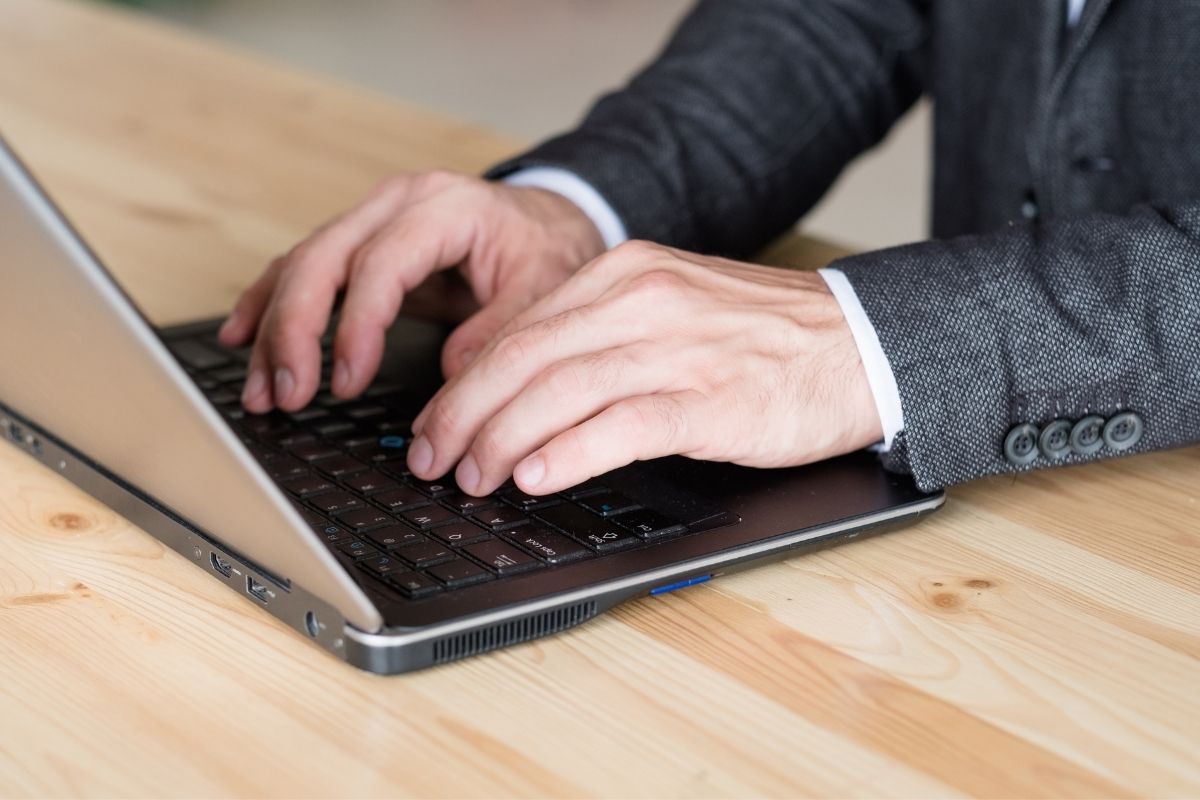 Apart from the various job categories and openings, WowJobs is also great for individuals who are looking for work in particular provinces and areas in Canada. This job search platform also arranges its job postings based on the location, making it easier to weed through the right location for you.
In addition to searching jobs by location or through categories or titles, you can also use WowJobs to find career opportunities by the company or by the title. Even better, you also have all of these features at your fingertips even when you do decide to use the job search website in French.
Job postings on WowJobs are also quite detailed. This means that applicants like you are armed with the right information not only about the position they are keen to take on but what the company they'll be working for is like. It also sheds light on the benefits offered by employers, as well the pay, work environment, and overall culture observed in the firm.
Other Notable Features of WowJobs
The aforementioned features are not the only things you can get out of WowJobs. Another feature you should definitely keep your eyes out for is the advanced search tool. This tool is one that allows users and applicants to get more refined searches that cater to their specific needs.
Individuals can turn to filters to find jobs according to their desired keyword, their targeted location, their intended employer's name, the date the job was posted, and job types.
It is also worth mentioning that WowJobs has a salary search feature. This comes in handy especially for people or applicants who are targeting a particular salary range or minimum pay. The salary search feature starts with $50,000 and moves up to $130,000 as the starting minimum pay.
Learning How to Use WowJobs to Find the Right Career
It's time for you to learn how to find jobs using this platform. The easiest way to go about this is to enter a keyword, whether it be a job title, skill, or employer name, and tap on 'Find Jobs' on the home page. You can also add in a location by adding a city, province, or postal code for a more centered search.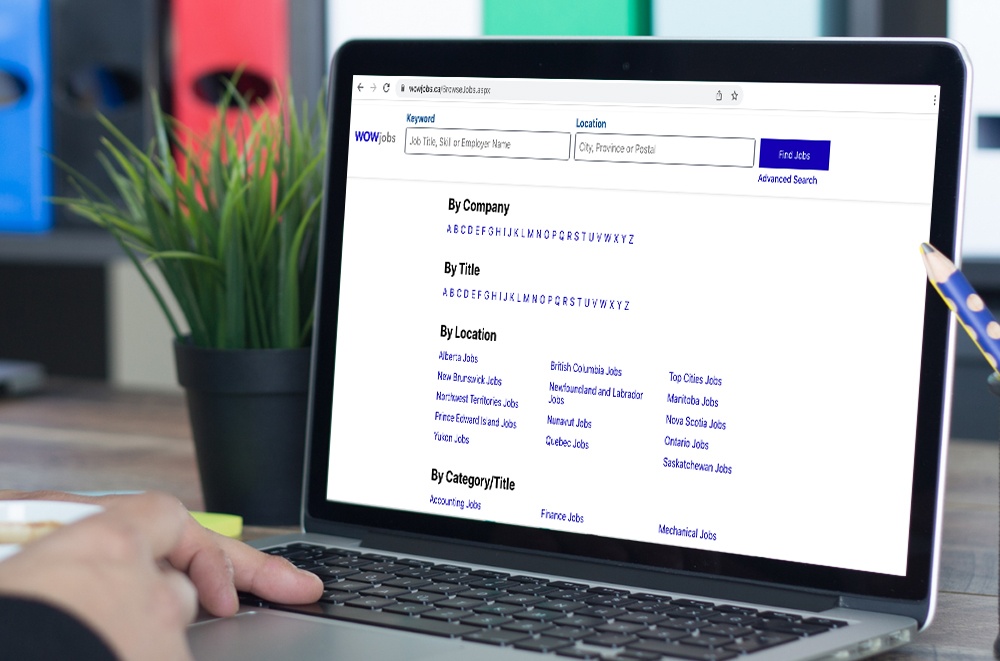 Another way you can use WowJobs to find job openings in Canada is using clicking on the 'Browse Jobs' heading located at the bottom of the home page. This will bring you to another page within the same site and allow you to browse jobs based on the company, title, location, and by title or category.
Tapping through any of these will bring you to your intended designation. For example, if you choose to browse by category or title, this will show you an array of positions under the said selection. Some of the top jobs in the healthcare sector include case manager, certified nursing assistants, nurse manager jobs, x-ray technologist jobs, and many others.
Alternatively, if you choose to browse jobs by location, you can take your pick of Canadian provinces to focus your job search on. For example, picking Ontario will show you what available jobs are in the said province and across the various cities in it.
Using Filters for Advanced Searches
To further refine your search results and give you the best chance of finding the right job, using the advanced job search function is a must. You can go about this in two ways. The first is keying in a keyword and a place under the search bar functions on the home page and clicking on 'Find Jobs.'
You can further filter out these results by tapping on 'Show filters' and toggling the filters. You can explore the distance of these job openings starting from the exact city. You can also filter based on the date the job was posted, the minimum pay you want, and according to job type.
Opting to use the job search function will allow you to get more control over the opportunities you want to be shown. You can find jobs by keying in all of the words you want to include, exact phrases, and the like. You can also input your desired location, the date the openings were published, and even sort the results by date or relevance.
Applying for Jobs Using WowJobs
While WowJobs certainly makes job searching a breeze with its numerous features, it must be noted that this site only acts as a job search engine. Application, however, is a whole other thing that you will discover. Unlike other job sites, this will not ask you to create an account on the platform.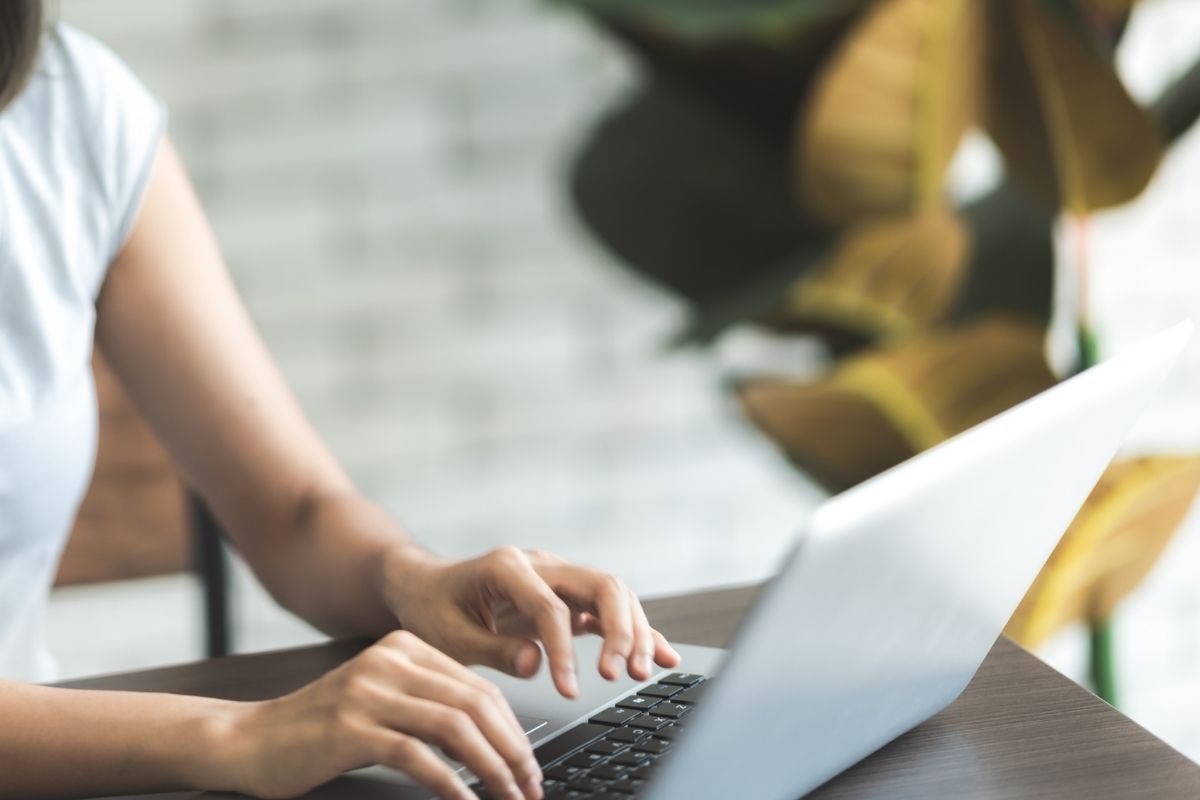 Instead, upon clicking on 'Quick Apply' users will be redirect individuals to another page. This particular page is posted on the employer or company's job board.
Since applicants are already directed to the company's job board or careers page, all they need to do is follow the application instructions on the screen provided.
While it differs from one employer to another, this may require you to provide or attach your LinkedIn profile, your resume, email address, and other similar information.
Tips for Fully Utilizing WowJobs
One of the most helpful tips that you should take advantage of is using filters and or the advanced search function. These two aspects will make job hunting faster and more efficient for you, giving you more chances of scoring the right job with minimal effort.
To make the application process more seamless, given that you'll be directed to the employer's website or other career pages, having your resume and other necessary documents on hand might speed things up.
Final Thoughts
Finding a job in Canada is certainly possible if you use this job search platform to your advantage. With WowJobs, you can work your way towards landing the perfect role for you in no time. By making use of this guide and the features that WowJobs has, you can gain more accessibility to the job of your dreams.
If you are looking for work, take some time to browse through the jobs available on WowJobs today. If you don't immediately see any opportunities that suit you, make sure to check back regularly. WowJobs is consistently updated with the newest job positions open in Canada.
References
WowJobs – Job Search Engine | WowJobs
Browse Jobs – Find Jobs in Canada | WowJobs