Work has never been more diverse as it is nowadays, especially with various technologies and tools that help people do their jobs effectively and efficiently. Remote work, also known as working from home, has received more attention over the past years.
Perhaps one of the most compelling explanations for this is the fact that it allows people to perform responsibilities virtually from any location. It also allows businesses to operate with minimal physical facilities without the presence of employees on the site.
Those who are looking for remote work opportunities should check out what Receptix has to offer. This website is dedicated to providing job options for individuals interested in working from home and providing qualified candidates for employers. Check it out below.
What Is Receptix?
Access to Thousands of Jobs
Partnered with Reputable Companies
Valuable Insights from Industry Experts
Searching for Jobs Using Receptix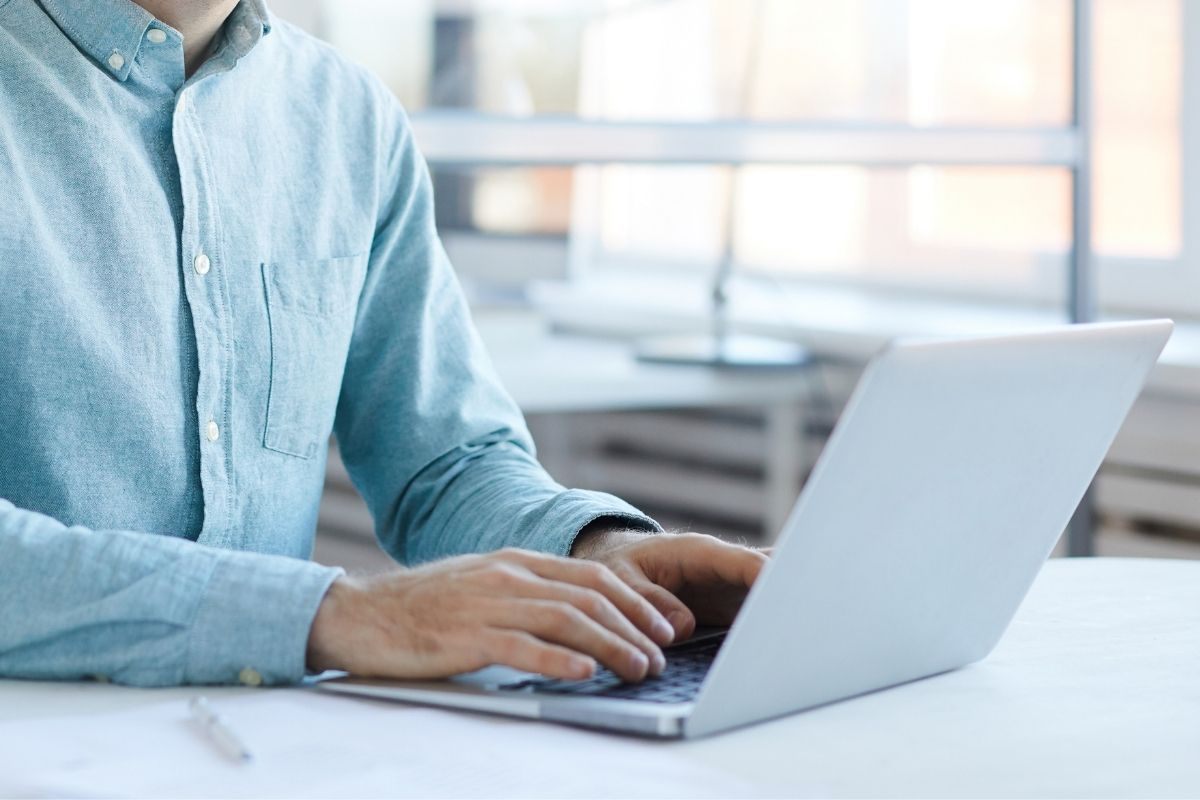 What Is Receptix?
Receptix is an online recruitment company focused on remote positions everywhere. It aims to energize global employment by providing an accessible and comprehensive platform. With its help, employers and job seekers across the globe can find the right fit.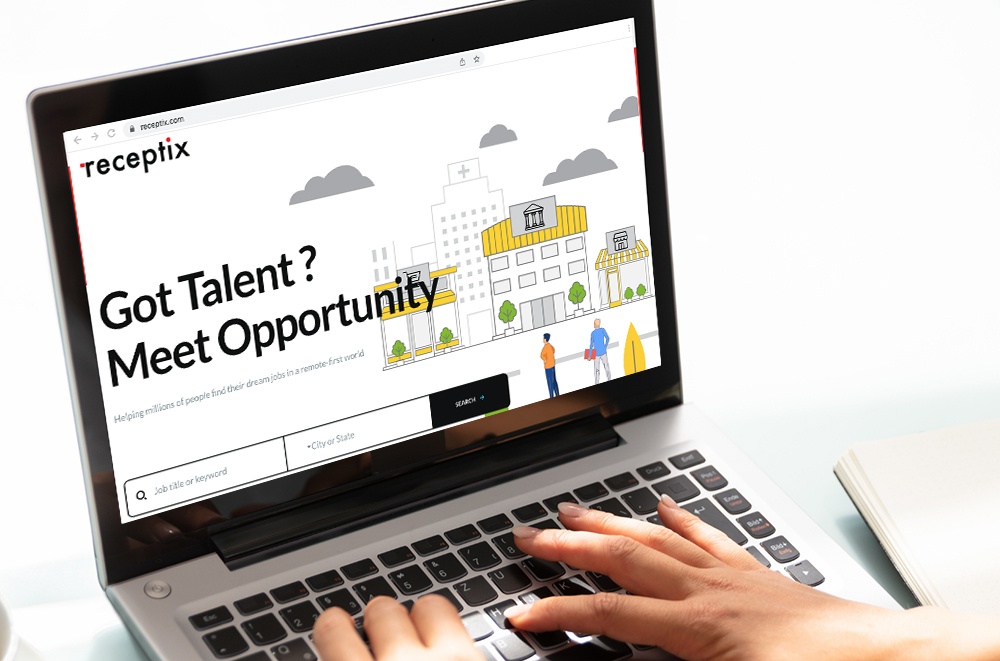 Receptix's vision is to disrupt the online recruitment industry using Programmatic Job Advertising while offering worthy positions for remote workers. It also seeks to create a one-stop shop for all remote workers, creating a community within one platform.
Programmatic Job Advertising entails the use of various tech tools to purchase and display advertisements. It also involves optimization with the help of browsing data and advanced algorithms. This allows the platform to give users more accurate and relevant results.
This California-based company with a presence in various locations abroad has been servicing more than 100 sectors, helping over 10 million job seekers worldwide. Currently, it has helped candidates with more than 50,000 employers and over 100 job boards in all parts of the world.
Desirable Values in a Recruitment Company
Aside from making remote job opportunities more accessible to those who prefer them, another thing that makes Receptix more favorable for candidates is the values that guide its services. It aims to champion innovation, passion, continuous improvement, quality, empathy, and integrity.
The combination of these values results in a job platform that suppots the success of candidates and employers. The company is always on the lookout for things that can improve its service.
Combined with its data-driven approach, the company offers efficient and high-success tools to users.
Access to Thousands of Jobs
One of the biggest features of Receptix is it works not only with direct employers but also job boards. This way, it has numerous sources of job openings worldwide, which it makes accessible to online job seekers through its search function.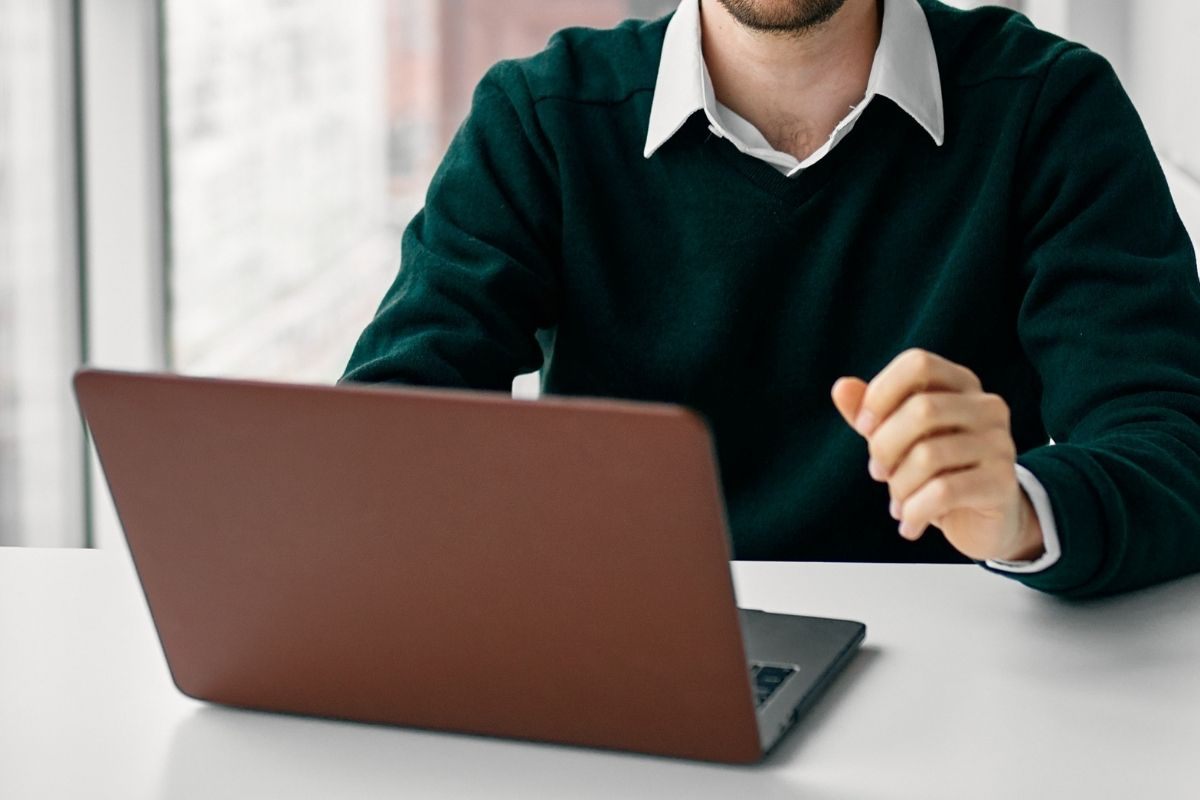 This is a great thing for applicants as they do not have to visit all these websites one by one. Instead, they can simply perform a search using Receptix's built-in tool. Moreover, they can specify their location or that of their potential employers.
It usually detects the user's location to provide location-based results. However, the search function also lets users select from several countries, namely Canada, the United Kingdom, the United States, Germany, India, and many more.
With more than 100 job boards in its network, the platform guarantees daily additions to its current catalog of opportunities. Again, this is favorable to candidates because they can proceed with their search knowing that they will always be given updated results.
Opportunities Right in Your Inbox
Many job hunters tend to overlook the importance of job alerts, but in reality, it can be a helpful tool to get ahead of competitors. Receptix helps job seekers stay updated through an email newsletter containing every newly posted opening relevant to the user's job search history.
To set up email alerts, candidates can perform a search as usual. Once they reach the results page, they can enter their email address to receive new matches straight to their inbox.
Taking advantage of this feature is always a good thing as it gives them a head start by applying sooner rather than later. This way, recruitment managers will be able to process their applications early, potentially increasing their chances of being selected.
Partnered with Reputable Companies
Partnering with the right organizations allows platforms like Receptix to provide the best career opportunities for their users. This is why they connect with reputable companies that are guaranteed to make its mission much easier to achieve.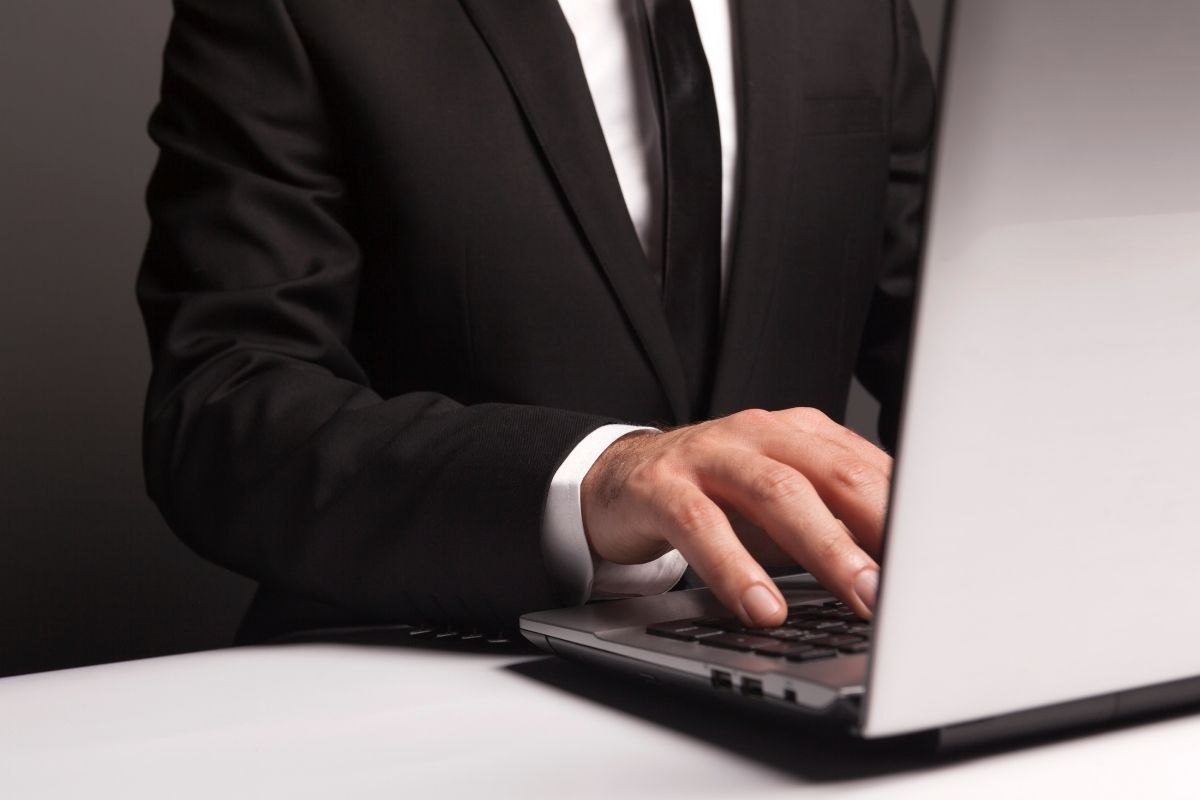 Receptix has worked with some of the most reliable partners such as AppNexus, CareerJet, Google, ZipRecruiter, Indeed, and Oath. These companies help make meaningful opportunities more accessible to job seekers.
Aside from these companies, Receptix carries job postings from notable employers, including Infosys, Cognizant, Atos Syntel, Disys, Harman, Genpact, HCL, and many more. These companies are direct employers who choose to place their job advertisements on Receptix because of its effective methods.
Unlimited Daily Applications
With all these companies present on the site, candidates will be glad to know that they can send as many applications as they want every day, week, and month.
They can apply to multiple jobs at a time, and they do not need to register for an account to do it.
Valuable Insights from Industry Experts
Online recruitment websites are useful because of their search function and unique features, such as Receptix's focus on remote work. However, that isn't the only reason they are helpful. Many of these websites also offer worthwhile information about the job market, various industries, and more.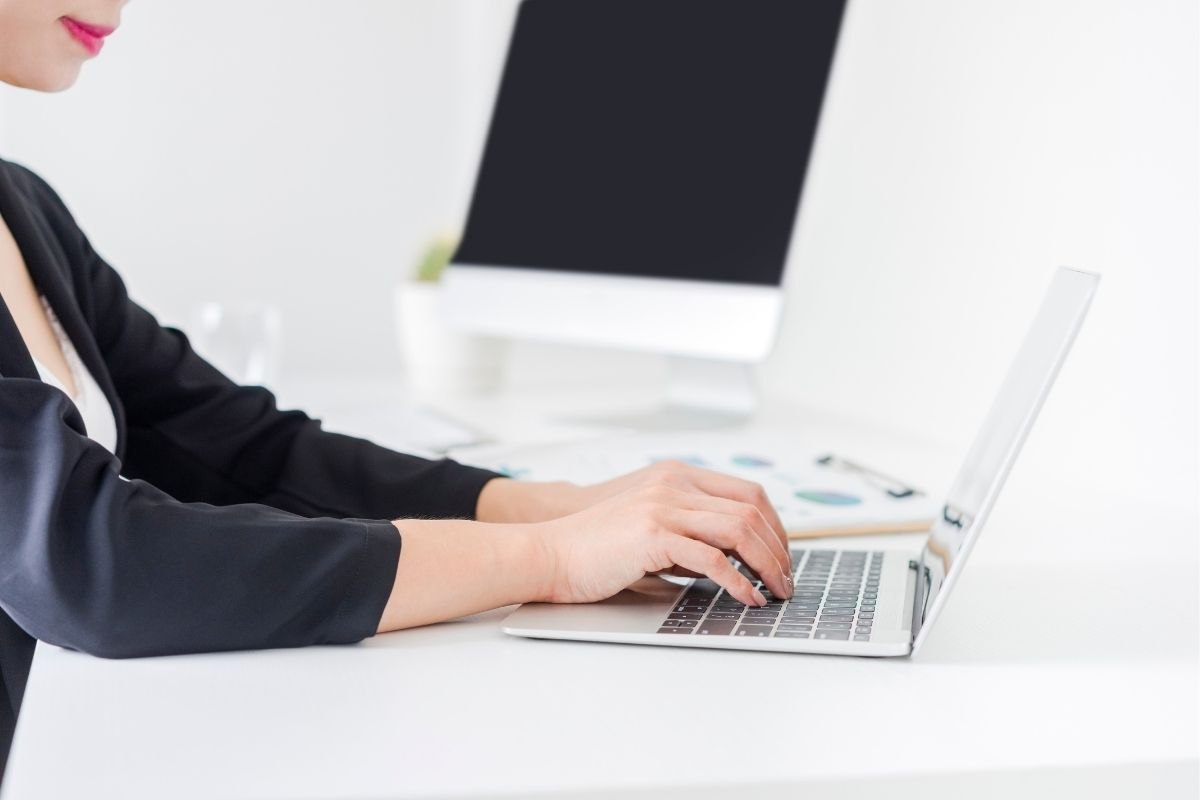 Make sure to check out the platform's blog to see what experts have to say about the remote work sector. Often, it provides essential details on how to be selected for an interview, recruitment trends, and other guides that can help applicants land a job.
Aside from these, the site's resources include tips on how to become efficient remote workers, conflict resolution advice, and many more. Users can browse articles by tags. Options include career advice, common interview questions and answers, and tips and tricks.
Going through these materials can help users become more familiar with how the current online recruitment industry works, which they can incorporate into their strategy to get employed.
Latest Updates in Recruitment
The blog section is not the only great resource from Receptix. It also has a news coverage section where the company shares articles about the platform from reputable online sources such as the Economic Times, HRWorld, Data Quest, and CXO Outlook.
This shows just how much traction the website has, helping increase views and clients, which can increase the number of job openings on the site.
Searching for Jobs Using Receptix
Finding a job using Receptix is made easy thanks to its simple search function. Users just need to enter the job title they are looking for or the keyword they typically use to pull up career options from the internet. This alone can help connect them with numerous opportunities across the globe.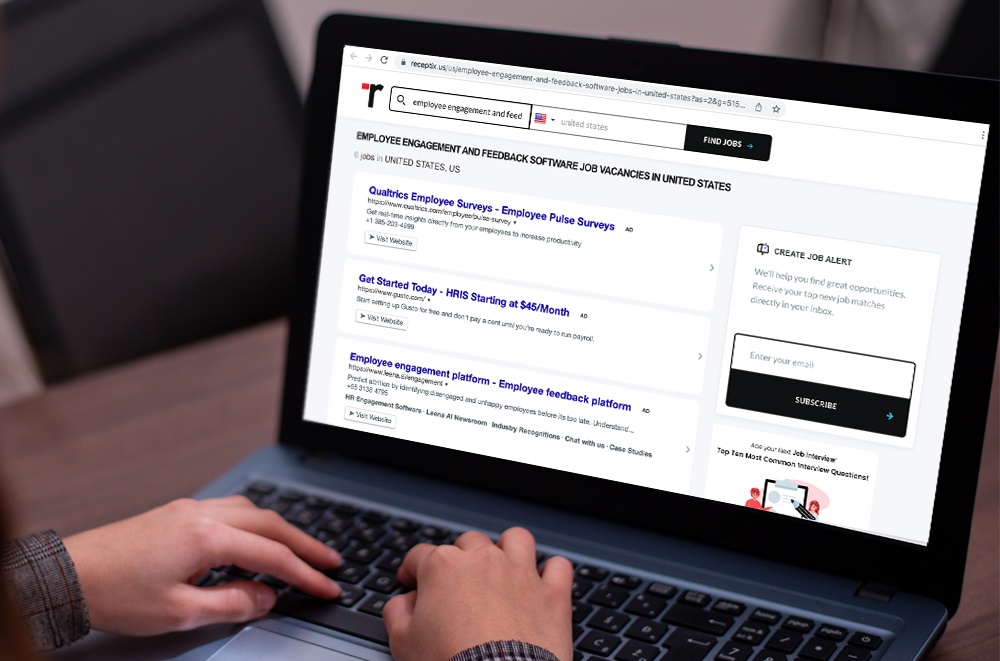 What makes it more favorable to candidates is it lets them select a country. This can be the country where they live or the location of the company. Because this is a global online recruitment site, people can look for jobs anywhere else in the world.
In addition, searchers can enter the name of the city or state they want to work in. What users should remember is that they may need to sift through the search results because although the site is dedicated to remote opportunities, not everything posted by employers may be purely remote.
The best way to go is to seek more information about the opportunity, either by getting in touch with the employer or looking at other websites to find out more. This gives users a chance not only to understand the opportunity more but also to know more about the potential employer.
The Best Way to Find Opportunities with Receptix
Job seekers want to make sure that their search is fruitful at the end of the day. What constitutes success can include finding worthwhile jobs to apply to, sending in applications, getting in touch with company representatives, or ultimately, being employed.
No matter what their definition of success in terms of job search is, candidates can increase their chances by utilizing what the website has to offer, especially the search function. They may notice that it is not as comprehensive as others, but the most important thing is to look into every entry in the results.
Receptix compiles opportunities from thousands of employers and more than 100 job boards, so job seekers have a lot to go through. Having the patience to check all search results, or at least most of them, can increase their chances of finding the right job.
Final Thoughts
Remote workers will love what Receptix has to offer. With its comprehensive selection of online jobs, candidates can increase their chances of landing the right opportunity. Working from home might not be for everyone, but for those who want the flexibility of working from any location should check out Receptix.
References
Receptix – Receptix: Programmatic Job Advertising Platform, Find Remote Vacancies
blog – Home – Receptix Blog