Over the past few years, the job-hunting landscape has drastically changed alongside the economy. As the general cost of living as risen, so has the need for better-paying jobs across various industries.
With the desire to obtain better work conditions and much higher pay, it can be challenging for many individuals to find the right company and fit for them. This is where 100k Crossing comes in.
For those who want to access these benefits and gain footing in a world where they can get a six-figure salary, checking out 100k Crossing is the best way to go. This job search platform makes it easy for those in need to find the best job for them.
Get to Know 100k Crossing and How It Works
Features of the 100k Crossing Job Search Platform
How to Find Jobs Using 100k Crossing
Applying for a Job Using 100k Crossing
Signing Up for a 100k Crossing Membership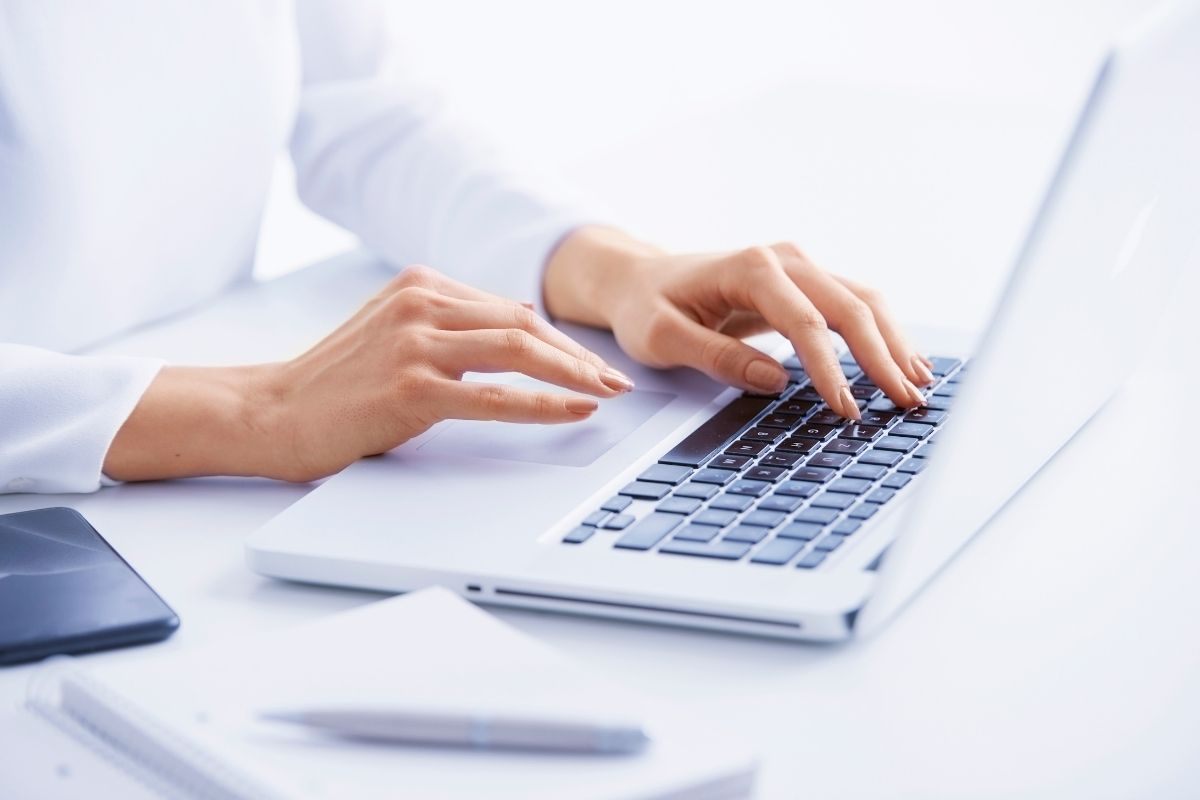 Get to Know 100k Crossing and How It Works
100k Crossing is a job search platform. As a matter of fact, it touts itself to be a premier private job site for professionals. It caters to members who are on the lookout for the perfect opportunity.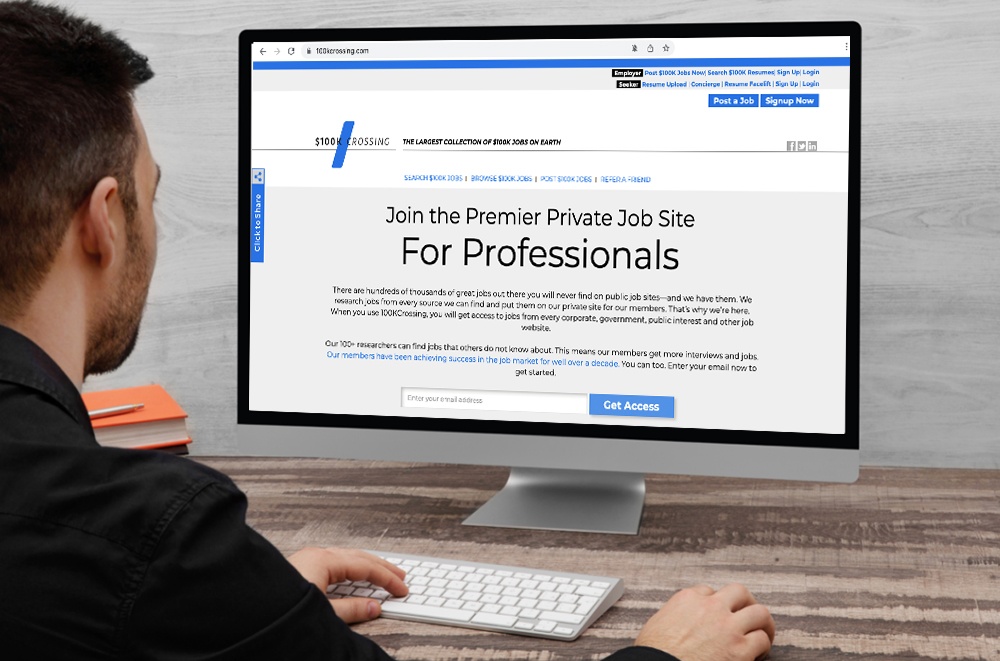 The job search website works by aggregating all of the job postings across different websites and domains and consolidating them all in one place—the 100k Crossing platform. This even includes job opportunities collected from regional publications and those directly from employer websites.
This alone makes 100k Crossing have more career postings than many other job boards, especially as it collects jobs from over 4 million websites.
Who the Platform Is For
This job search platform is designed for individuals who want more exclusivity and increased access to jobs. As 100k Crossing operates on a private membership approach, this gives job applicants more chances of finding the right opportunity for them compared to public job boards.
Moreover, this job board is also best for people who are on the lookout for career positions that provide a salary well into the six figures. While it does provide jobs that remain in the five figures, its main focus is giving its users insight into the companies that offer a six-figure salary.
Features of the 100k Crossing Job Search Platform
One of the main highlights of 100k Crossing is that it offers a wealth of job opportunities across every sector and industry, particularly for those who want a six-figure salary. These positions range from a director opening to a career in finance and more in between.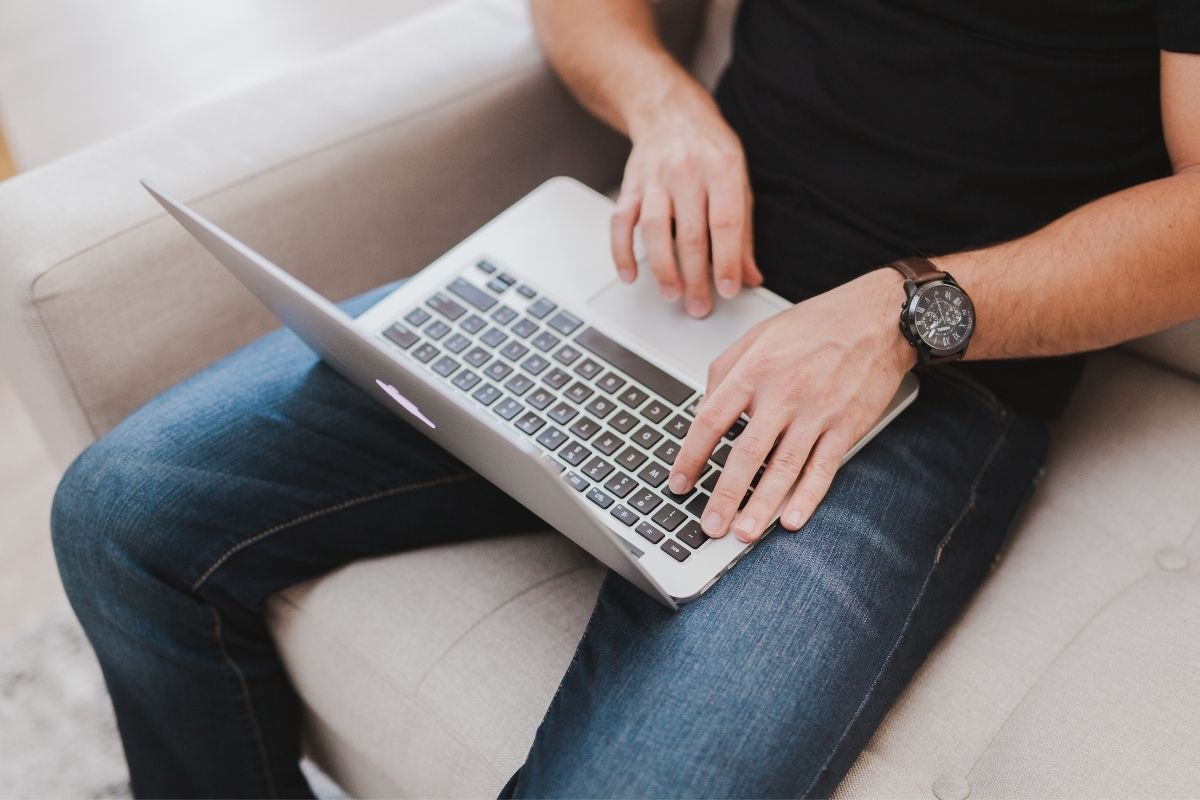 Apart from the wealth of options, it should also be mentioned that the job search website keeps tabs not only on the positions being sought but also those that fall under the $100k job openings. It even offers an exclusive subscription to prevent stray job surfers.
Another notable feature that comes with this job search website is the resources and articles that job seekers can use. The articles are helpful when it comes to negotiating an employment contract, tips for handling interviews, and much more.
When it comes to the platform's usability, it should be noted that it is easy to use thanks to its great user interface. It does away with the frills of it all and instead, focuses on giving job seekers access to numerous resources in just one central location.
Thoroughly Researched Jobs
At the heart of this job search platform are thoroughly vetted and researched jobs. Considered a leading job-opening research institution in the world, 100k Crossing ensures that it keeps tabs on just about every job posting from every career page, company, and website in the whole of the United States.
Through the efforts of the team working behind the company, researchers and employees were able to add around 277,966 jobs for this week alone. As of writing, there are around 2.4 million jobs on the platform that people can browse.
Thousands of jobs across different platforms and pages are still being added every week, making it a streamlined experience for job seekers.
How to Find Jobs Using 100k Crossing
There are a number of ways to use the 100k Crossing platform to find a job. One of the easiest and most straightforward ways to do this is to type in the job title or preferred keyword in the search box. Job seekers also have the option to include their target city and state to narrow down their results.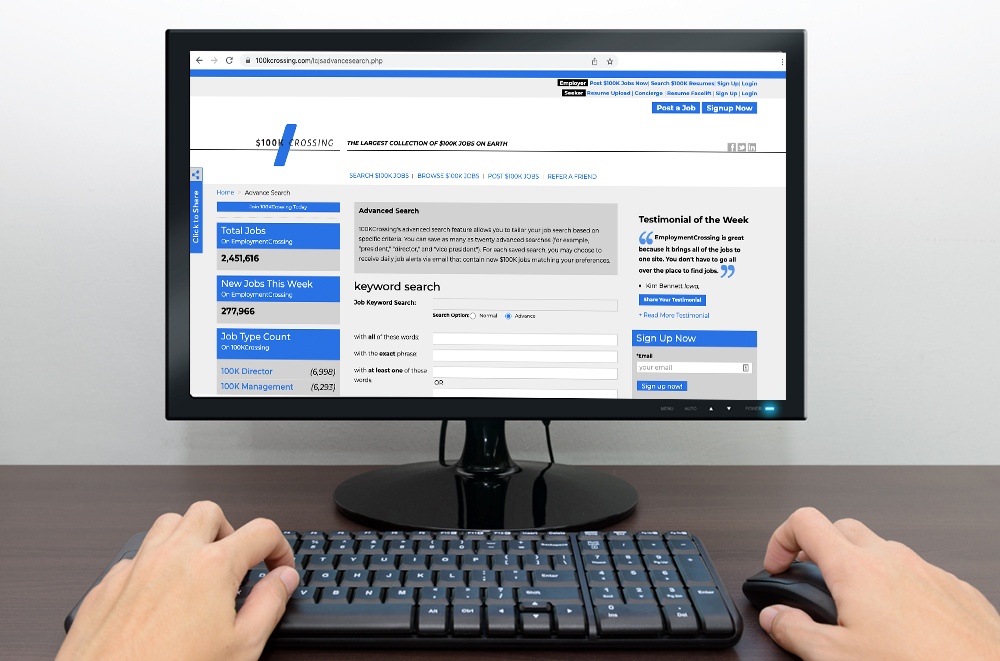 Another way to go about this job-hunting journey is to browse career opportunities by job type. People can choose to preview positions by industries such as business development, consultancy, directors, and many other options.
On top of this, individuals can also look up jobs by their desired state in the country or even better, via a particular city in a state to zero in on their options better. Tapping through these categories will bring up results or available job openings in the area or in the said industry.
Using the Advanced Search Function
To further refine search results on the platform, users should start by using the advanced search function. The advanced search function on the website lets users input keywords or phrases that are relevant to their search. Job seekers also have the option to exclude certain words.
The advanced search function also filters the results based on the job type, geographic locations of users, by the date of posting, type of employment, and a particular company or employer, to name a few.
Applying for a Job Using 100k Crossing
For individuals who have successfully found the right posting for them, applying for a job is simple. To proceed, all job applicants need to do is simply tap on the 'Apply Now' button on their target career posting and provide their email address.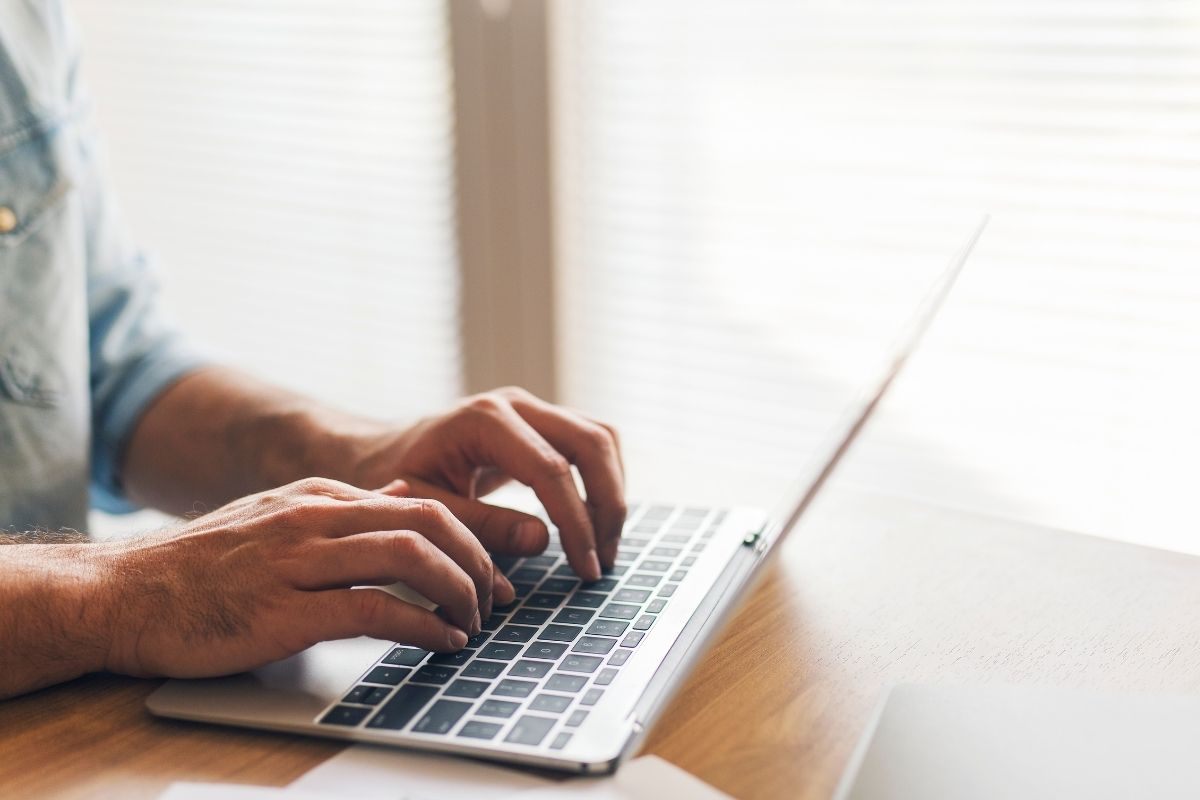 Those who already have an account with 100k Crossing can seamlessly send out applications without much difficulty. However, those who are new to the scene will be invited to create and set up an account where they can upload their resume as well if they wish.
Not everyone may be all in when it comes to paying for a membership on the platform. To give prospective applicants and users of the job search website more insight about what the platform has to offer, users can peruse the testimonials page and read what users liked best about 100k Crossing.
Tips for Using the Job Search Website
For those who want to stay updated about new job postings in their field, taking advantage of the job alert option via email is a great way to stay in the loop. By signing up for this, individuals will be notified about new career positions that have just been posted.
Besides this, job users can also do a world of good by reading up on the free articles provided by the website. By reading these blogs and insights, individuals can also come up with a much more open mind when it comes to their job-hunting journey, while also learning something new.
Signing Up for a 100k Crossing Membership
Although job seekers can already search for career opportunities using the 100k Crossing platform without having to create an account, signing up for one definitely comes with its perks. Not only do these offer a higher level of exclusivity, but they also provide users with more opportunities.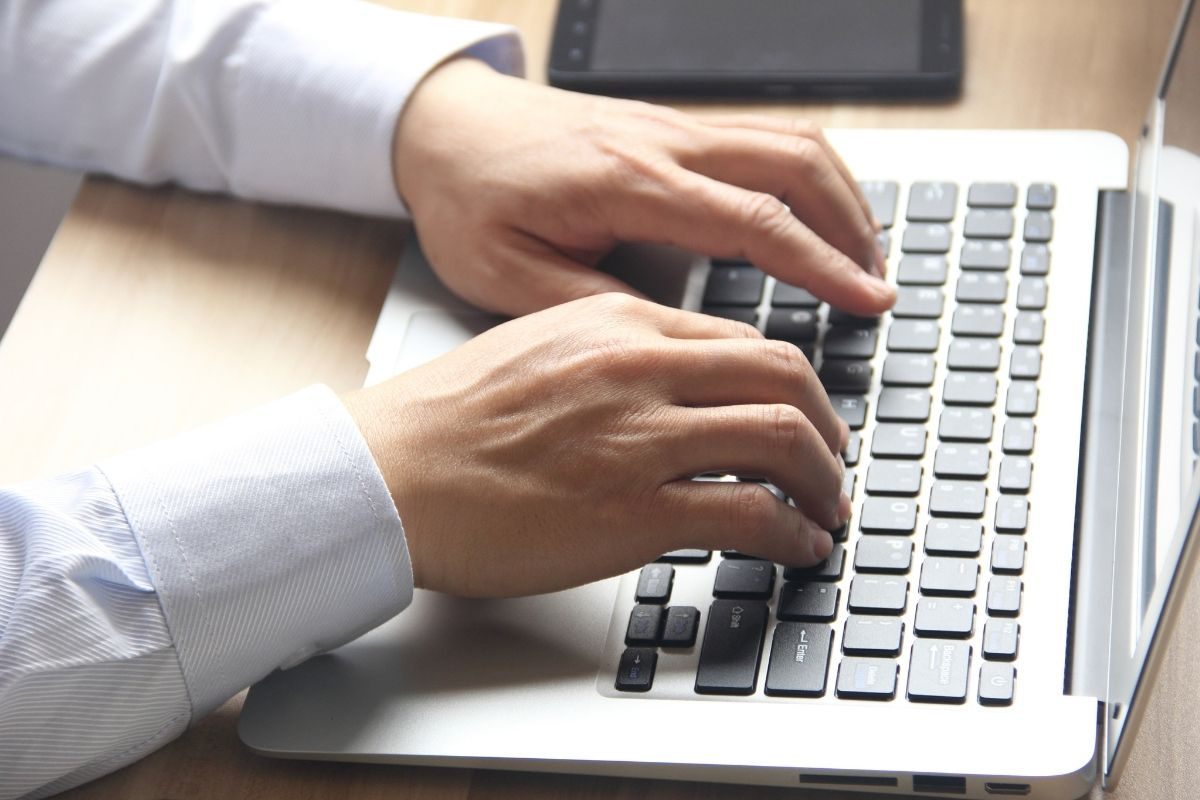 Signing up for an account on the 100k Crossing website is free. However, to use the platform's full range of features, the website usually offers trial subscriptions at discounted prices.
As of writing this, a 7-day trial subscription is just valued at $1 upon activation. However, this goes back to the charter member price of $39.95 per month after the initial trial period.
To sign up, all applicants and users need to do is provide their valid email address and upload their resume. Though uploading your resume can be postponed as users can still create and fine-tune their profiles later on. To complete the procedure, individuals need to choose their preferred payment method.
Methods of Payment
There are three modes of payment accepted by 100k Crossing on its website. The most common of these include credit cards, while the two others are done via PayPal and through the use of a check.
Credit card payments require individuals to provide their name, card number, expiration date, and CVV. Meanwhile, check payments are quite similar in that it requires the user's name, the bank routing code, their bank account number, bank type, and of course, the check number.
Lastly, a PayPal payment only needs the user's name and their corresponding email address to their PayPal account.
The Key Takeaway
Job-hunting for higher-paying jobs, particularly those that offer $100k and up, can be within reach with the right job search platform such as 100k Crossing.
With this website, users who want to have a leg up in the world and gain better, more exclusive opportunities can finally open new doors for themselves.
References
100k Crossing – 100k Jobs, 100k Salary Jobs, 100k Careers, 6 Figure Jobs | 100KCrossing