Graphic design is now more than just a job for many professionals and freelancers around the world. As a matter of fact, it is also seen as a creative expression that allows designers to challenge themselves and step outside the box.
For those who want to use their talent and skills to find a job while doing what they love, Designhill is perhaps the best platform to explore and earn money. The platform is considered a leading avenue for artists and designers to showcase their skills and turn it into paid work.
Want to learn how to find a job using Designhill? This article will let readers in on some of the best features of the platform and how one can use it to their advantage. Take a look.
Learn More About Designhill
What Designhill Has to Offer
Making a PrintShop Artist Account
Finding Graphic Design Gigs
Tips for Using Designhill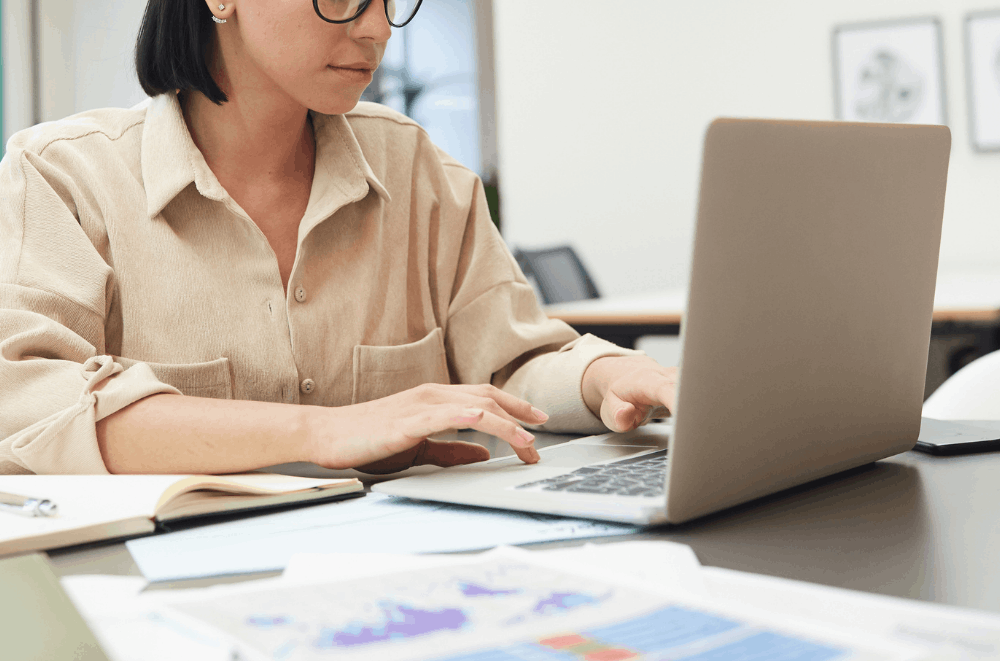 Learn More About Designhill
Designhill is a leading creative marketplace that provides artists and graphic designers, as well as other creative professionals, the platform to show their unique creations while making money online. It boasts tons of opportunities for designers to generate opportunities to earn.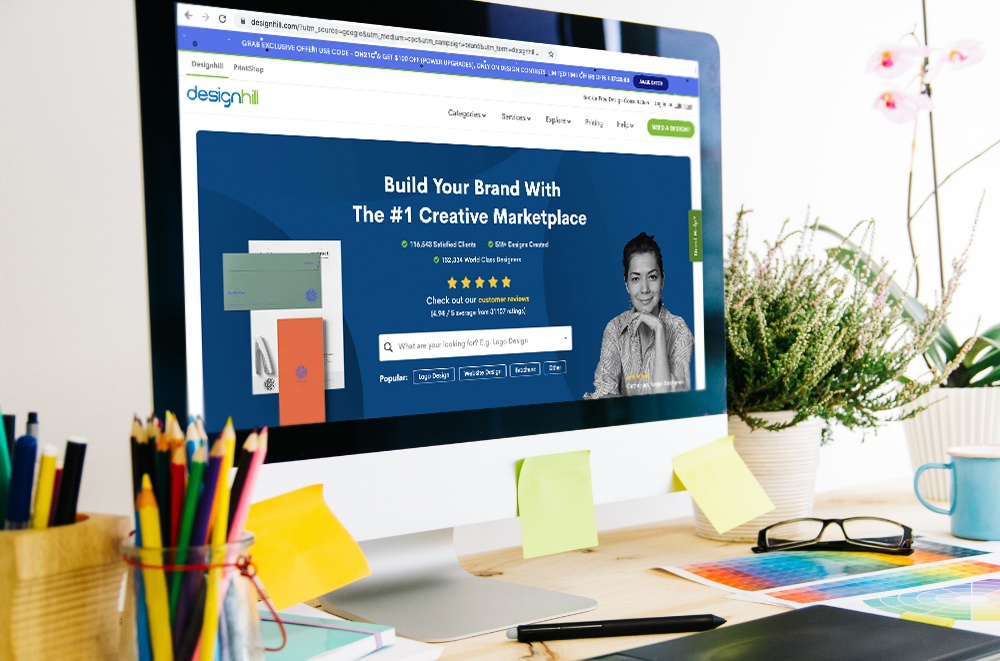 At the same time, Designhill bridges the gap between businesses and clients who need creative works and designs for their enterprises. These clients come to Designhill to outsource creative minds and designers to address the needs of their business, making it into a win-win situation.
As of writing, Designhill is accessed by more than 125,000 designers and artists across approximately 52 countries around the globe.
It was launched in 2014 and co-founded by Rahul Aggarwal and Varun Aggarwal to help creative talents in different parts of the world turn their designs into reality.
How Designhill Works
Designhill works by allows graphic designers, artists, and other creative professionals to find a job and showcase their portfolio using the website.
Besides this, the platform also works by allowing designers to participate in various activities and income-generating streams not only to earn money but also further demonstrate their expertise.
They can take part in hundreds of design contests held by businesses around the world, and if selected, they can win big bucks and get paid right away. Individuals can also take part in different projects they wish to collaborate on and many other options.
What Designhill Has to Offer
One of the great things about Designhill, as previously mentioned, is that there are various opportunities for artists and designers to earn money. Apart from joining design contests and taking a chance in winning prizes, they can also market and sell their graphic design services.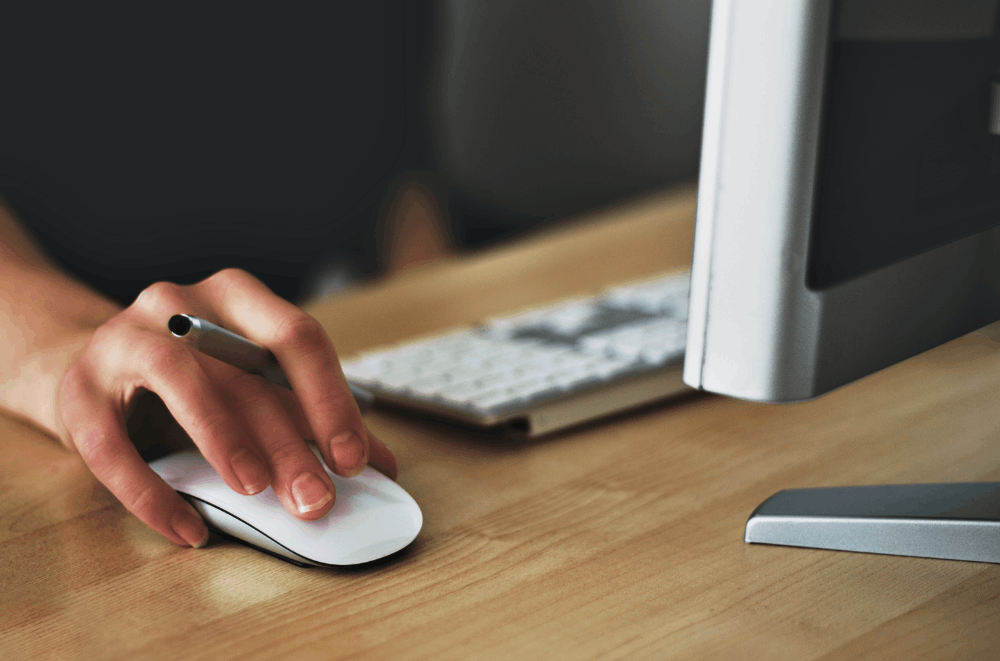 Professionals have control over what type of services they want to offer their clients based on their experience and skillset. There are more than 35 categories of graphic design services that individuals can choose from to sell and market their offerings.
Design professionals can work on one-to-one design projects with clients. This allows them to focus on projects and work directly with clients of their choice, making for a more collaborative environment. One-on-one projects also give designers more room to negotiate payment.
Designhill gives individuals the opportunity to choose what tasks to start with and what level they are comfortable with. They can pick from a variety of tasks and gauge if these are appropriate with their skills and expertise.
Join Design Contests and Win
The design contests found within Designhill are perhaps one of the more lucrative offerings.
These are popular with graphic designers and artists not only because companies and businesses offer different contests, such as designing a logo, creating a brochure, website, and the like, but also because the prize money is quite big.
With hundreds, if not thousands, of design contests available, artists can simply choose what tickles their fancy and enter the contest. The prizes for these contests start from $199, $399, $499, and $999, making these rewards well worth it in the end.
Making a PrintShop Artist Account
One of the newest and most popular offerings by Designhill is no other than PrintShop. This is a platform where artists and graphic designers can sell their artworks and creations. There are various categories under which their artworks can be filed, including Accessories, Posters, Home & Living, and others.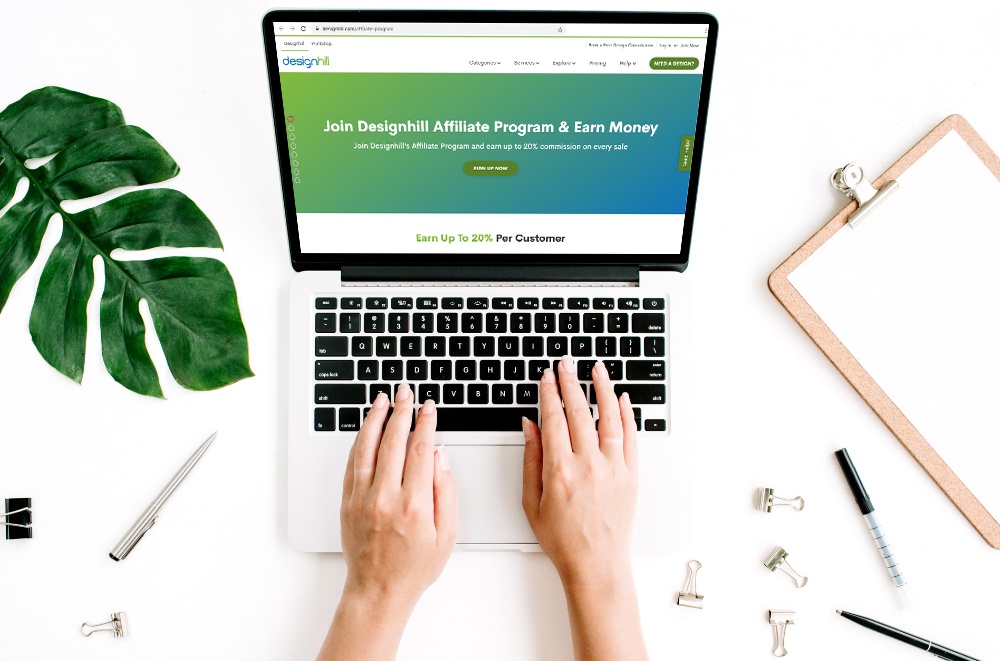 Artists can simply upload their creations and files under the proper categories and wait for them to make a sale. Making a sale isn't that difficult either given that Designhill will take care of the marketing and selling aspects, leaving individuals to focus on their creative work.
Artists who have signed up for a PrintShop account are free to create any design they see fit, provided these remain inoffensive, and whatever medium they want to use. From painting, drawing, sketching, or illustrations, they have control over what goes on in their shop.
Designers who open up a PrintShop account can earn through commissions. Usually, Designhill allows commissions starting from 5%, 10%, 15%, and 20% depending on the design and its respective quality. However, artists can also set their desired commissions manually, to be reviewed by the Designhill team.
Joining the Affiliate Program
The affiliate program of Designhill is another way for graphic designers to earn some cash on the side. Those who join this program and who make sales on products and creations can earn up to 20% commission.
The affiliate program works by giving artists and designers the chance to promote products through their various activities.
These can be through a blog, a video, or other creative means of expression. Those who make a sale will receive a commission from these campaigns.
Finding Graphic Design Gigs
From what has been mentioned above, readers might already have an idea of how to go about finding the right jobs for them. After all, by jumpstarting their creative career on Designhill, they can earn money in a variety of ways.
After signing up for an account, which we'll discuss further below, users can join design contests. However, they must fully understand the brief in order to up their chances of winning. They can also offer design services and sell these according to their own terms and pricing.
For those who want to work on one-on-one projects, individuals can find graphic design gigs by inviting a client and talking directly with them. They then both agree on a price after discussing the details of the project. Clients always pre-pay, so artists don't have to worry about chasing down a payment.
Those who wish to expand their revenue streams can also sign up for PrintShop and sell their artworks. These artworks can be printed or be made into different products, such as t-shirts, mugs, and the like. Users can earn from this by designing for different products and enlisting these in their shop.
Signing Up for a Designhill Account
Creating an account on Designhill is simple. To sign up, individuals only need to enter their email addresses and create a password.
After this, users will be asked to create a profile that highlights who they are as designers, their skills, and their body of work.
The profile will require individuals to provide their personal details such as their name, profile picture, gender, username, date of birth, and address.
Tips for Using Designhill
One of the tips that come in handy when it comes to using Designhill is to subscribe to contest alerts, especially for those who want to earn more using this avenue. This way, users would not have to miss out on great opportunities and jobs in doing so.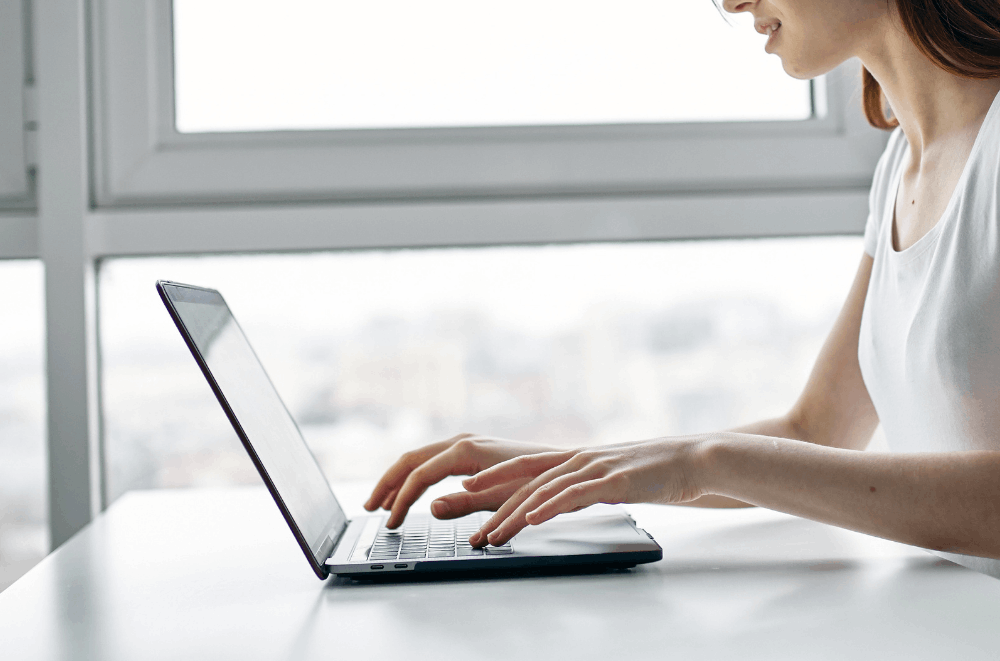 Thankfully, Designhill makes this easy and accessible. Users can just adjust their settings and they will automatically receive alerts via their email. What's great about this is that artists can set multiple alerts and they will be notified of contests that match their targets.
Another tip is to check out the Designhill blog and events page. There are different types of articles and events including design tips and industry insights, most of which come from seasoned experts and professionals around the globe.
Through these insights, graphic designers and artists can find ways on how to better handle their business and what resources they should rely on.
Fees and Charges Levied by Desighill
There are no charges levied by Designhill itself for designers and other creatives who wish to use its platform. However, there are charges that may come from its two payment providers, namely Payoneer and PayPal.
These two payment providers can charge extra fees depending on the user's location. Payoneer comes with free activation and no withdrawal fees, while monthly fees are minimal.
On the other hand, PayPal also has free activation, but it comes with low withdrawal fees and low charges as well.
The Takeaway
Designhill is a great platform that provides artists and designers various opportunities to earn money and expand their clientele. With its offerings and array of features, this platform is undoubtedly one of the best avenues for these designers to showcase their talent.