Diversity and inclusiveness in the workplace have become a focus among employers and businesses in the 21st century. Initiatives to create more diverse workplaces have gained increased popularity recently through major social advocation movements.
If you're a job seeker who is part of a minority group, it's a great time to find an employer that is investing in diversity, equality, and inclusion (DEI) initiatives. A great way to do this is to use a job board that caters specifically to diversity jobs and companies that promote diversity in the workplace.
This article will talk about one of these job boards, called DiversityJobs.com. It will discuss the website's features, how to use the platform, as well as any costs associated with using the service. Read on to know more about DiversityJobs.com.
Understanding Workplace Diversity and Why it's Important
About DiversityJobs.com and its Mission
Using the DiversityJobs.com Platform as a Job Seeker
Searching for Work on DiversityJobs.com
What's Included in DiversityJobs.com Job Post Details
Costs of Using DiversityJobs.com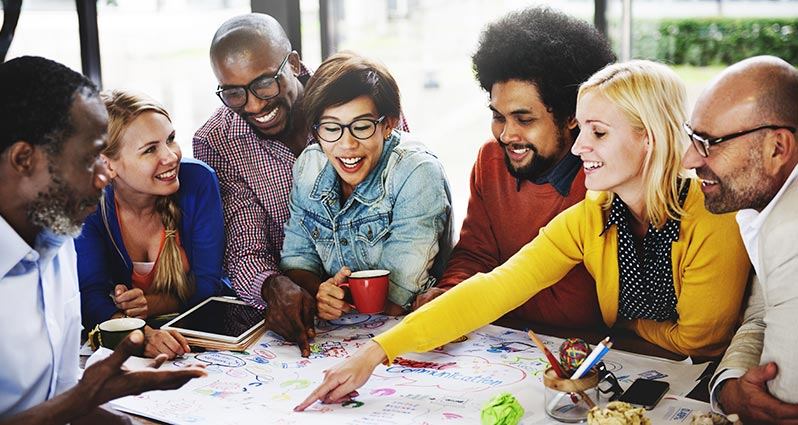 Understanding Workplace Diversity and Why it's Important
Diversity in the workplace refers to the notion that an employer intentionally structures a workforce comprised of people of different backgrounds and characteristics, including race, gender, religion, and age.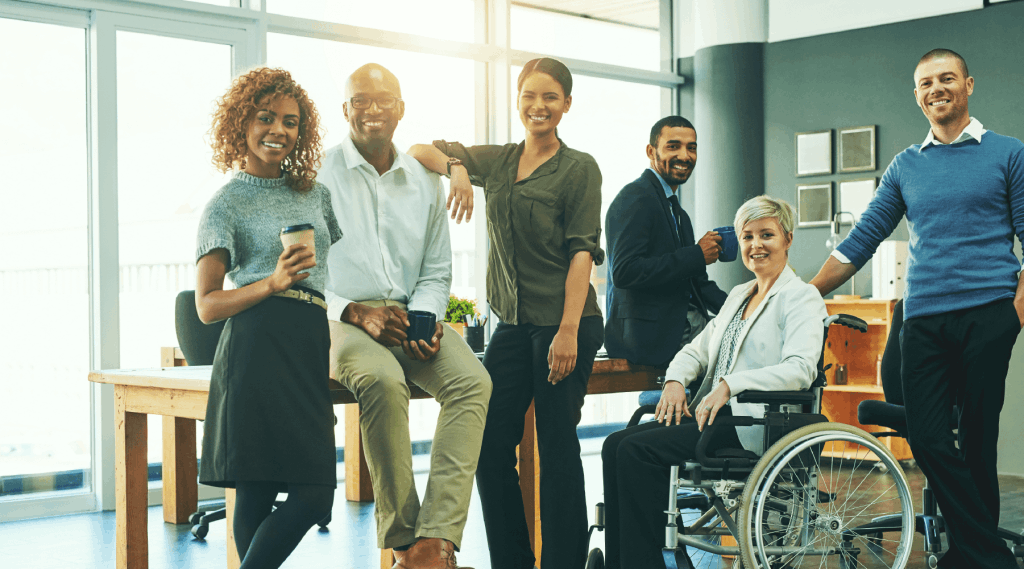 It involves giving respect and value to the skills and differences that each employee brings to the company.
A diverse workplace is one with an inclusive environment that offers equal rights and opportunities for all workers.
To achieve workplace diversity, employers need to be responsible for ensuring that there are measures in place to address employment disadvantages and discrimination in the workplace.
How Diversity Benefits the Workplace and Organization
Since people in a diverse workplace come from a variety of cultures and backgrounds, the amount of creativity that exists between them is higher. They may offer different perspectives and solutions to problems.
Consequently, the diversity of experiences and perspectives also increases productivity due to the broader range of skills available. Having workplace diversity also improves the reputation of a company as an employer.
Cultural awareness is also much improved, allowing companies to adjust to nuances in the global market. It may also broaden marketing opportunities as some customers would be able to relate to the company more.
About DiversityJobs.com and its Mission
With all the benefits that a diverse workplace could bring to an organization, it only makes sense that they use job websites that are geared toward the same goal of increasing diversity within organizations.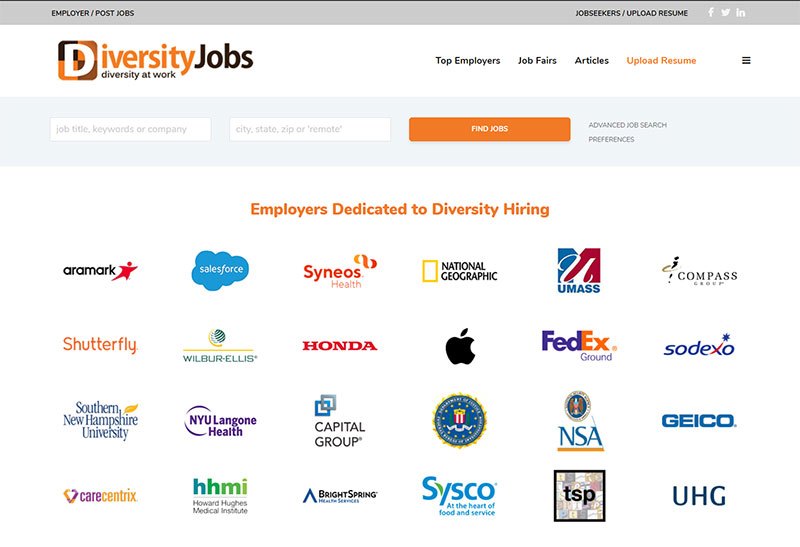 DiversityJobs.com aims to promote diversity and inclusion in the workplace by serving as an avenue for job seekers to connect with diversity-minded employers.
DiversityJobs.com offers job seekers helpful tools and career advice while it provides diversity recruiting services to employers.
A Brief History of the Company
The company's diversity roots began with the founding of LatPro.com by Carolina Reyna and Eric Shannon in the mid-90s. The site was the first job board focused on bilingual and Latino professionals in the U.S. and Latin America.
LatPro launched DiversityJobs.com and its niche network of job sites in 2006 to attract diversity-friendly employers that cover a variety of groups, including all people of color, women, people with disabilities, and the LGBTQIA+ community.
In 2021, Infosoft Group, LLC, which operates as Circa, acquired the Colorado-based company, making DiversityJobs a subsidiary of Infosoft.
Using the Platform as a Job Seeker
The website's home page features a list of employers that are dedicated to diversity hiring, including Apple, FedEx, Geico, and Otsuka.  You will also see several links to articles about workplace diversity.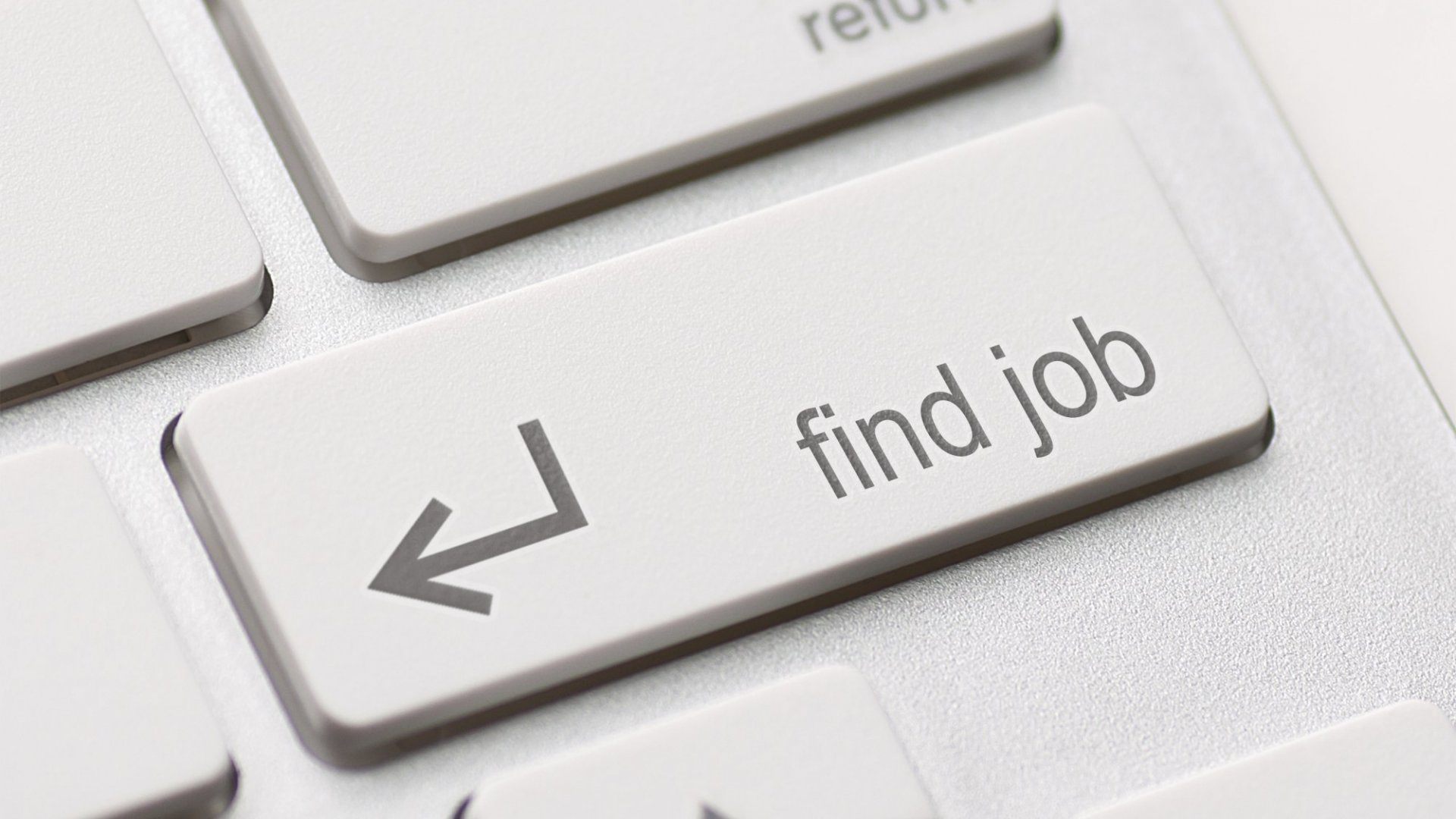 At the upper portion of the page, you will find a search bar, which you can use to instantly search from the thousands of job ads available on the website. There are more than 170,000 active jobs to be discovered on DiversityJobs.com.
You can also browse through other job resources through DiversityJobs' social media accounts, including its official Facebook, Twitter, and LinkedIn accounts, featured on the upper right portion of the homepage.
Other Features of the Website
There are four tabs that you can select from on the website's home page, namely Top Employers, Job Fairs, Articles, and Upload Resume.
The Top Employers page features a list of the top diversity employers of the year, while Job Fairs provides information on the schedule of diversity job fairs to be held during the year.
The Articles section offers stories about workplace diversity and career advice. Clicking Upload Resume prompts you to sign up and upload your resume to the platform.
Searching for Work on DiversityJobs.com
One way to search for work on the platform is to upload your resume. This lets registered employers using the site find you when they search for candidates that fit your qualifications and experience.
You can also use the search bar to browse through the jobs listings on the platform. You can enter keywords, job titles, or companies and search by city, state, or even for remote work.
Try using the Advanced Job Search to further narrow down the results of your search and see only those that fit you.
By clicking the Advanced Job Search option, you can filter the results based on options like location, date of the job posting, and the number of results per page.
Other Job Seeker Tools
Other than doing job searches, you may also sign up for email alerts and information on new jobs that match your criteria daily. This can be done by providing your email address in the upper left corner of the Results page.
Browse through the Job Fair page and take advantage of the virtual events that the platform regularly holds. These job fairs are hosted by companies from both the public and private sectors.
Use the resources that you can find in the Articles section, particularly the articles with career advice and inside information written by company executives. You can also find tips on resume writing and landing an interview.
What's Included in DiversityJobs.com Job Post Details
When you find a job opening that you like, it's important that you browse through the post details thoroughly. A typical job ad will use the position as a header, and provide the location, company, and date of the first posting.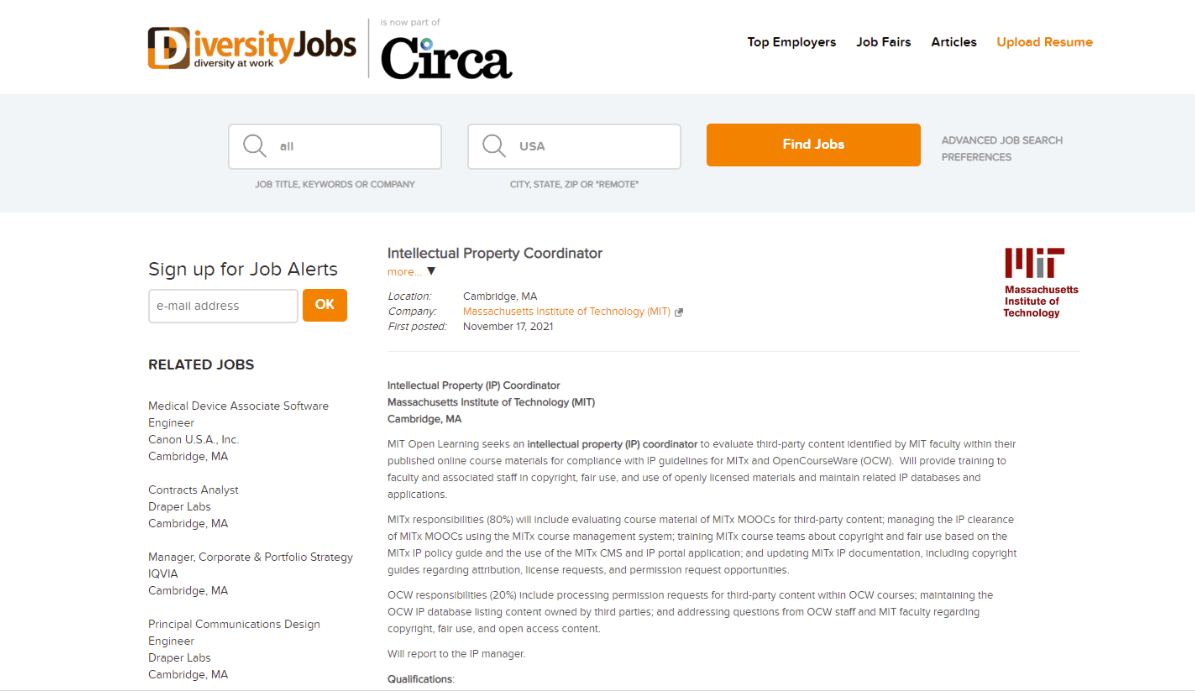 It typically provides a brief introduction about the job and the employer and then lists down the duties and responsibilities that the position entails. It will also indicate the type of employment.
Lastly, the job post will identify the qualifications, education, and experience required for the listed position.
Be sure to read them carefully before you submit an application.
Submitting a Job Application
If after reviewing the details of the ad, you think that you are a qualified candidate for the job, click on the Apply Now button. If you haven't signed up yet, the site will ask for your email, gender, and diversity group.
You may also visit the official website of the company provided on the ad to search for more openings and apply there. Mention the platform when asked where you learned about the job.
If the vacancy doesn't suit you, but you know someone who's qualified for the job, you may send the job post via email by clicking "Send this job" below the Apply Now option.
Costs of Using DiversityJobs.com
DiversityJobs.com allows its job seekers to use its platform for free, including uploading their resumes.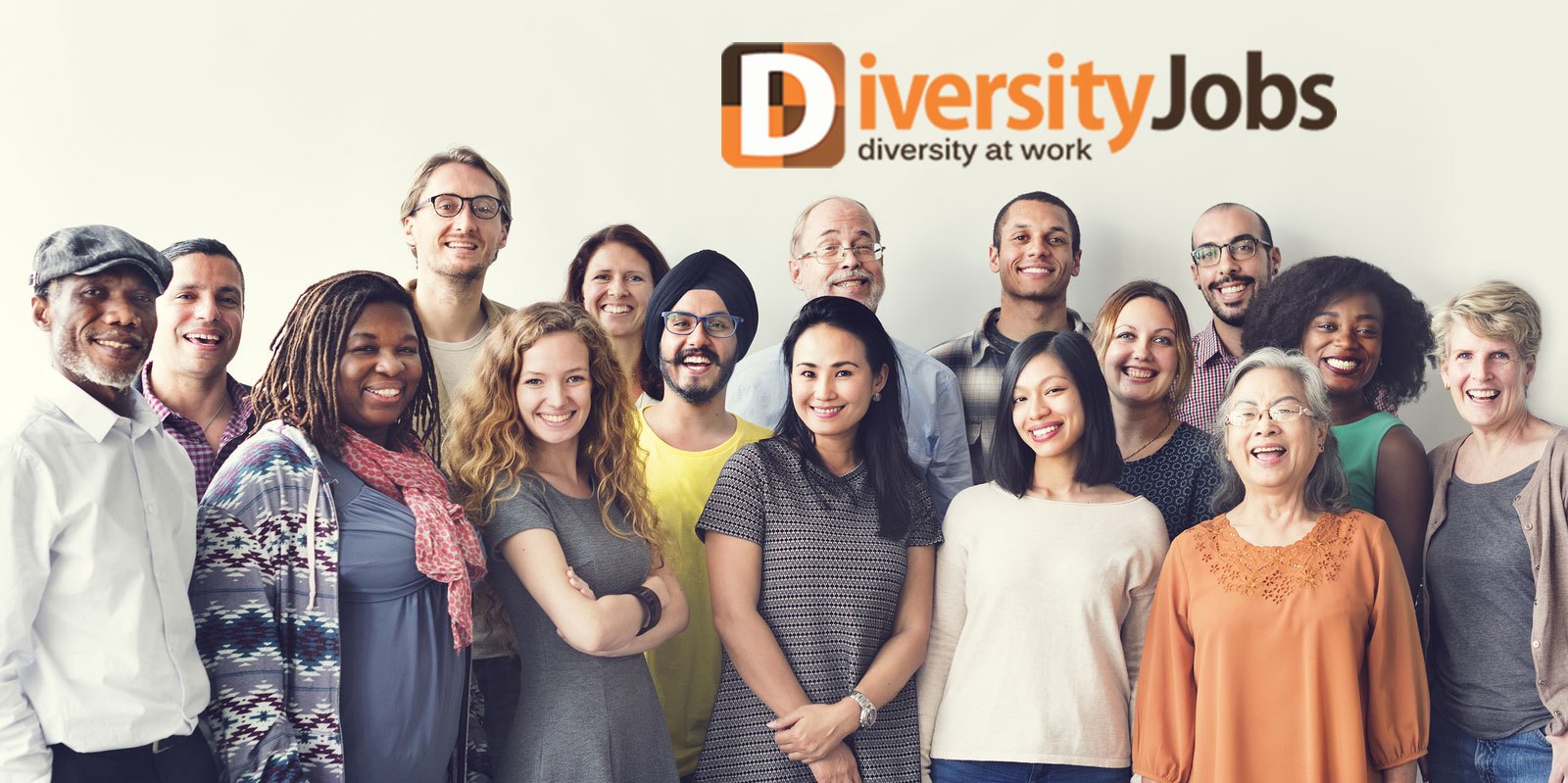 However, employers need to pay $225 to post a single job ad that will run for 30 days. Aside from that, there are other customized services that the platform offers to employers.
Recruiting companies may access the website's database to browse through the uploaded resumes of job seekers.
They also have access to analytics to assess the effectiveness of their ads, including impressions, views, and clicks.
Further Services Available to Employers Using DiversityJobs.com
Employers may also avail of the platform's service Job Scraping, in which DiversityJobs.com will scrape the employer's website to look for relevant job posts and branding and automatically post it on the site.
They can also use targeted job vacancy marketing, advertising via a company profile, sideboard ads, custom email campaigns, and leaderboards.
The Bottom Line
Being able to find employers that invest and embrace workplace diversity is important for today's job seekers. With movements pushing for diversity, equality, and inclusion, there are more and more companies choosing to focus and emphasize efforts to create a diverse workplace.
Having a platform like DiversityJobs.com to find these particular companies is a great way to search for a job that aligns with your values. With the help of sites like DiversityJobs.com, searching through a company's website to read about their values and culture is no longer necessary.